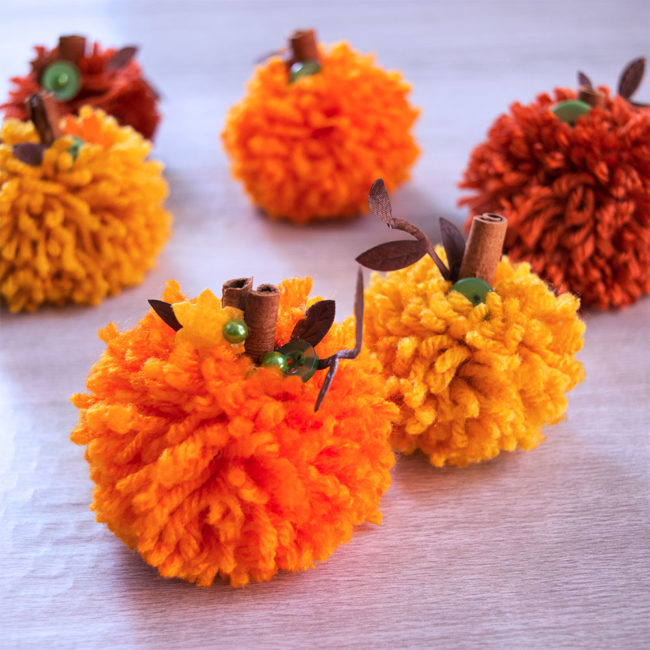 The weather here has started to cool down this week and so I've decided it's time to bring out those pretty autumn colors. Pumpkins are my favorite seasonal decoration in the fall – I love using both fresh pumpkins and artificial pumpkins in my decor. Yarn pom poms are such a fast and easy craft to make. They can add a bit of whimsy to any decor. I wanted to make some DIY pom pom pumpkins to add to my fall decorations, and the beautiful Autumn Afternoon Embellishment Kit from the 28 Lilac Lane collection was the perfect addition to finish off these cute little poms!
Supplies needed to make DIY Pom Pom Pumpkins:
orange yarn
hot glue
cinnamon sticks
scissors
(optional) pom pom maker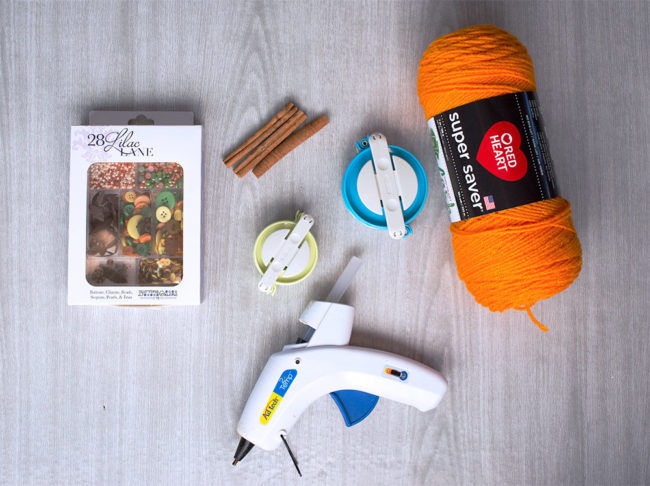 How to Make a DIY Pom Pom Pumpkin
Step one:
Make your yarn pom poms. I like to use a pom pom maker to make my poms, but it's very simple to make them without one. You can wrap the yarn around a piece of cardboard, an empty paper towel roll, or even your hand. I used three different colors of orange yarn, and I made the pom poms in two different sizes. You can make them as big, or as small as you'd like!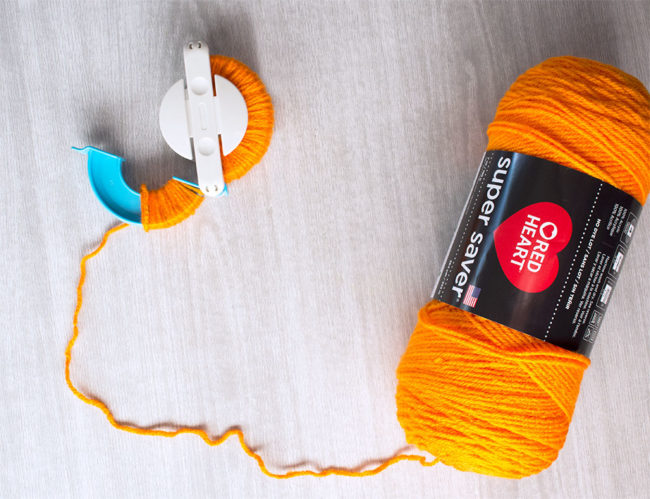 Step two: 
Cut or break a cinnamon stick into thirds. Use a dot of hot glue to secure a piece of cinnamon stick into a yarn pom ball to form the stem of the pumpkin. I like to use a cinnamon stick because I like how they look, and they smell so great but if you prefer, you could use a regular stick instead.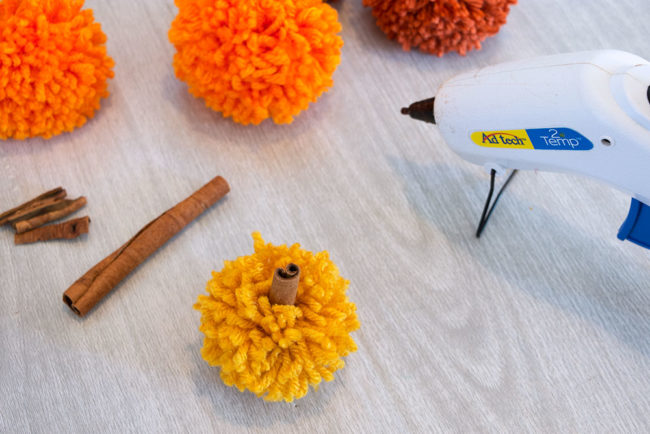 Step three:
Embellish the DIY pom pom pumpkins with the adorable Autumn Afternoon kit! I cut segments from the perfect leafy trim in the kit and glued them to the stem of my pumpkins with the hot glue.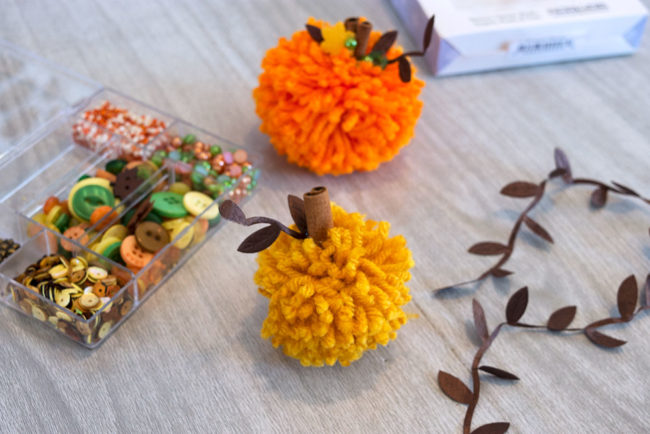 I also used the green buttons, leaf shapes, and the pretty shimmery half pearls from the kit to add leaf-like color to the pumpkins.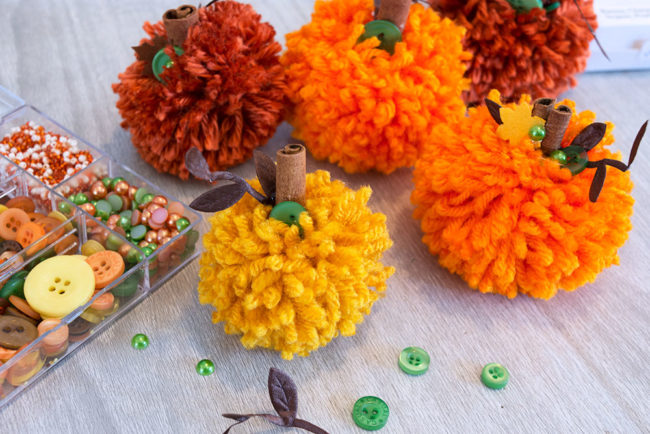 These DIY pom pom pumpkins look so cute and the bright orange fall colors are so perfect for this time of year! Scatter a few at the foot of a vase filled with beautiful fall leaves, or tuck a few here and there in between your larger pumpkin decor! They make such great little additions to my autumn home decor!
You can find the Autumn Afternoon Embellishment Kit from the 28 Lilac Lane collection here.  It has so many cute little autumn goodies in it! I think I'm going to use the adorable bronze charms from the kit to make a pretty fall necklace next. What is your favorite autumn decoration?
The following two tabs change content below.
After studying Culinary Arts in Portland Oregon, Kelli went back home to the sunny South West where she decided she wanted to do different kinds of Art. This busy mom of three spends all of her available free time creating in her Craft Shack "she shed" where she can be found burning wood, repurposing old stuff, crafting, sewing, and painting just about anything she can get her hands on.
Latest posts by Kelli Stradling (see all)