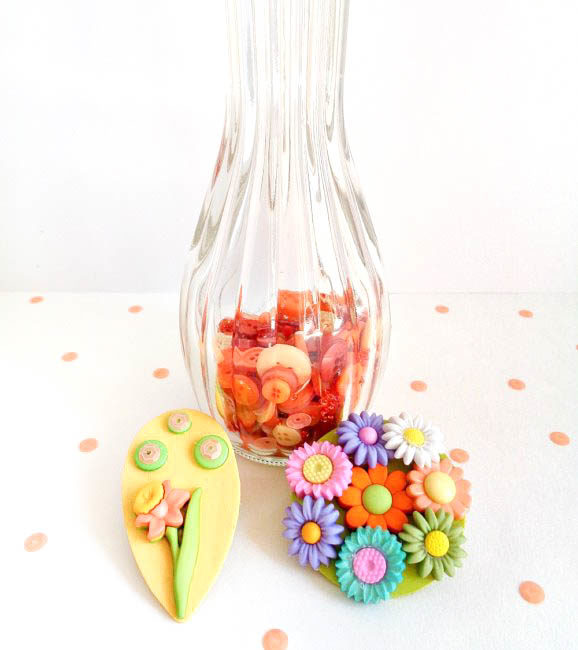 Hello button lovers! This is Katie from the Buttons Galore & More Design Team, and today I have a fun DIY flower button brooches project if you are someone who is just not ready to make that transition into the fall season!
Now, as a fall season girl at heart, I know making flower button brooches sounds a bit weird in September. However, there are those folks who just love spring and summer. If this is you, then these flower button brooches should make the fall season a bit more bearable and make those warm cardigans a bit cuter!
To create my flower button brooches, I used Buttons Galore & More's "Floral Value Pack". This Floral Value Pack is made up of brightly colored spring and summer style flower buttons. Most of the flower buttons in the pack look traditional, however, there are a few which have a vintage or retro vibe to them (which I personally liked). With that being said, there were a few flower buttons in the pack that had a more autumn feel to them. However, the pack was mostly made up of spring and summer style flower buttons. If you are wanting to make this project but don't want that spring/summer vibe, then I would recommend checking out Buttons Galore & More's "Sunflowers" or "Autumn Blossoms" 3D button packs.
So, to find out how to make your own Flower Button Brooches, keep reading below!
Supplies
small wooden circles
pin backs
acrylic paint
foam brushes
scissors
hot glue gun + glue sticks
Step 1: Paint your wooden circles in whatever colors you like and then set them aside to dry.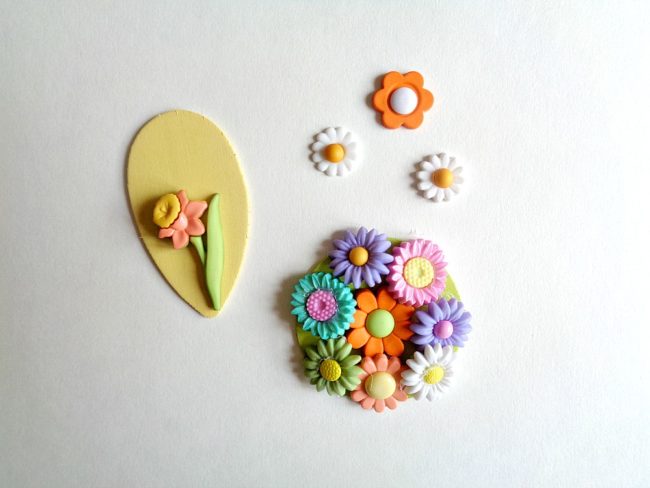 Step 2: Grab your 3D flower shank buttons and cut off the shank part using scissors or a button shank remover. Then arrange your flower buttons how you like them and glue them into place.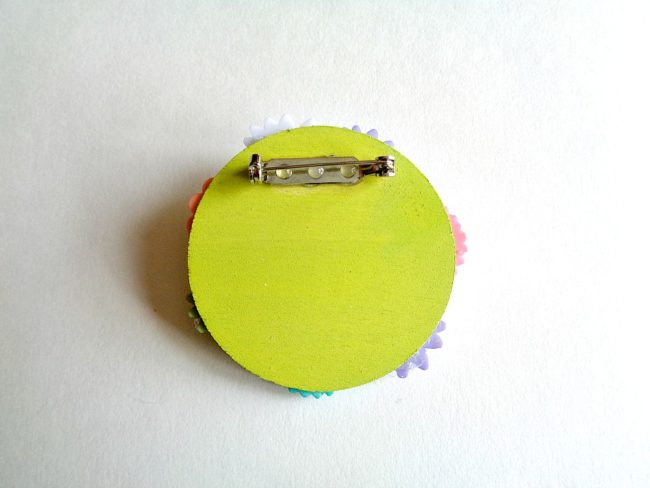 Step 3: Flip your wooden circle over and glue a pin back to the reverse side.
Once you have added your pin back, you are now ready to wear your flower button brooch!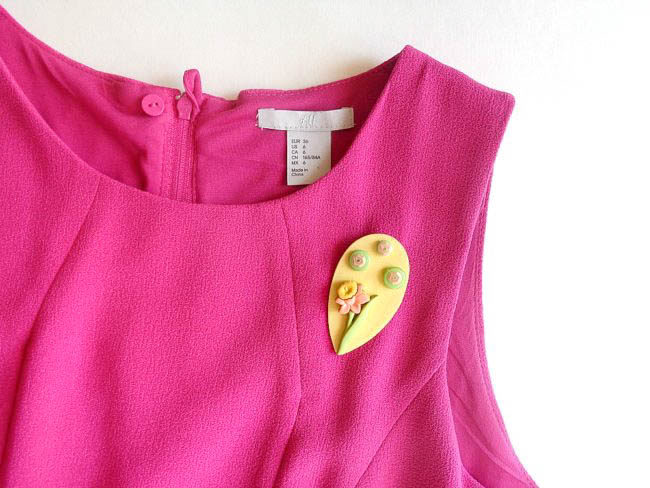 I love how these DIY Flower Button Brooches turned out! To me, they remind me of an updated version of a vintage enamel flower brooch.
Before I end this post, I wanted to say that you can make these DIY flower button brooches in any size or style that you like. For example, in the above photos, I used different wooden shape bases for my brooches. By doing this, you can create different looks and use more or fewer buttons in your final brooch design.
If you made these DIY Flower Button Brooches, what Buttons Galore & More buttons would you use?
The following two tabs change content below.
Katie King is a DIY blogger, who believes that crafting should be simple, fun, and unique! She started her blog, Running with a Glue Gun, in order to share her DIY projects and to meet other people who loved to craft! On Running with a Glue Gun she shares DIY tutorials, writes craft product reviews, and shares crafting tips. Her overall goal is to spread the word that you don't need a ton of money to create an awesome, one-of-kind project!
Latest posts by Katie King (see all)