July means hitting the beach, blooming gardens – and stir crazy kids bored with all their summer vacation free time! Here's our top five ideas for kids crafts projects to turn bored kids into busy kids!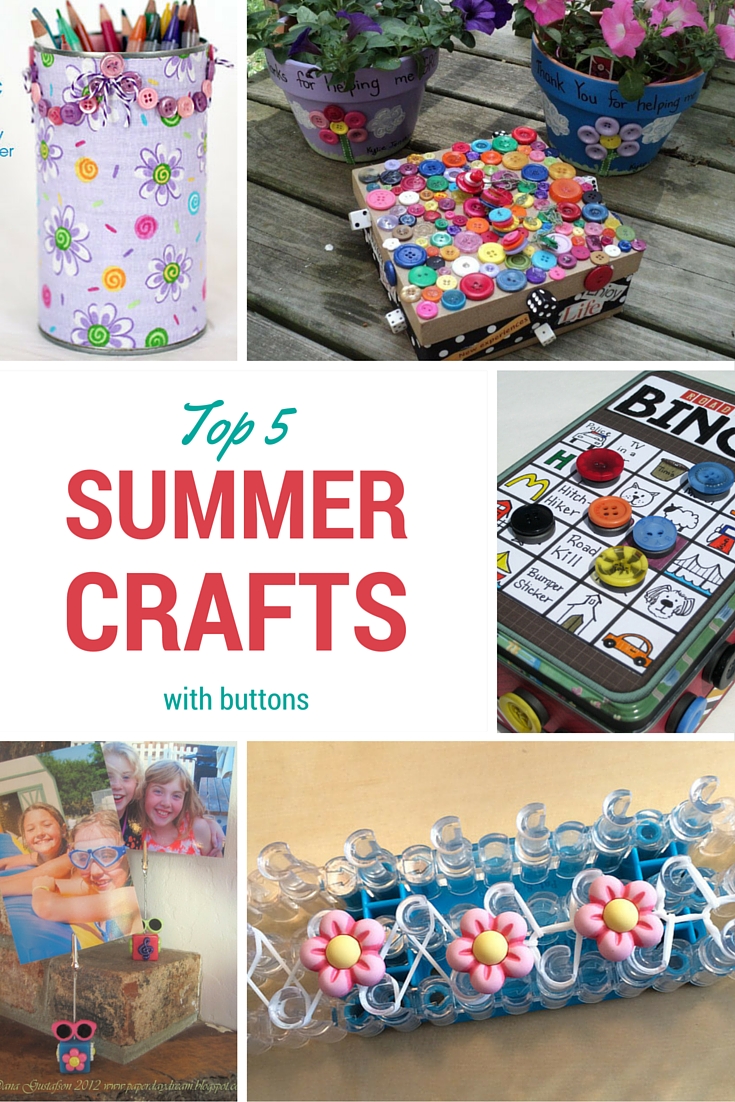 This project is great for even the youngest of kids! This button covered treasure box is an easy to make project using blank paper board boxes available in local craft stores. For the young ones, simple shapes like rectangles and square boxes are available. Older kids may want to try their hand at more challenging shapes like stars, or circles. To keep the kids busy for longer, let them add a coat of acrylic paint as a base before adding on their buttons.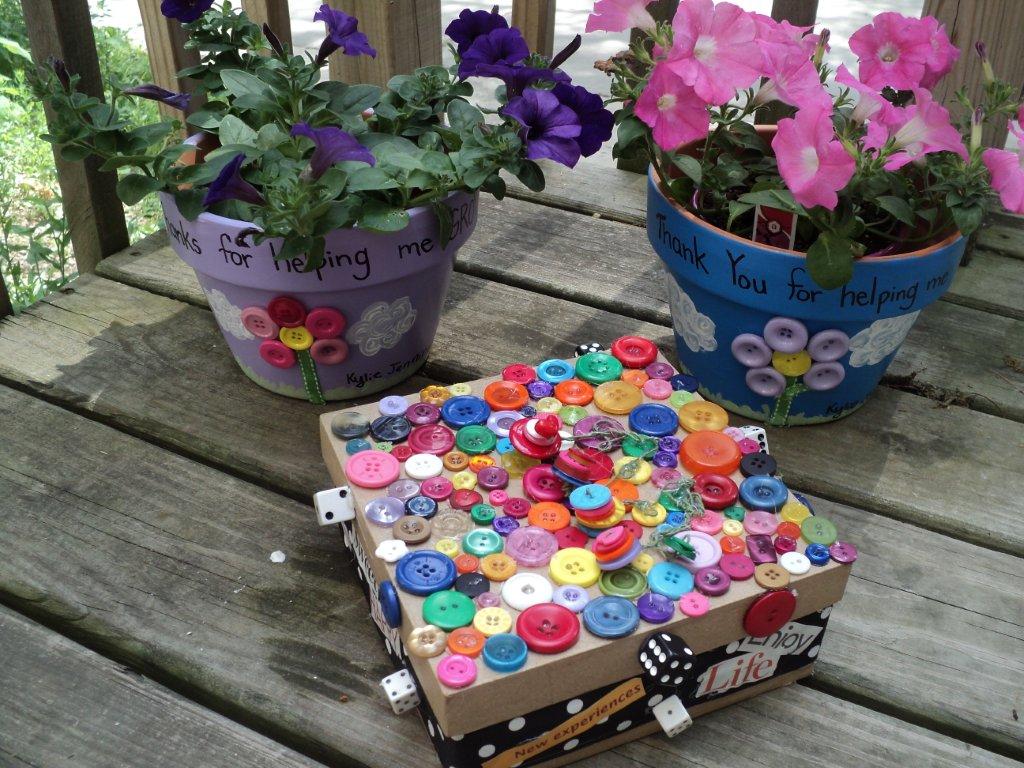 If you are worried about hearing hours of "are we there yet?" from the back seat, Road Trip Bingo may be the answer for you! Let the kids make their tin themselves before the trip, or surprise them in the car. To keep the kids from fighting over whose markers are whose, use a different color for each set (or use 3D buttons to create fun themed sets). Don't forget to pack a stash of a few extra markers in case of lost ones!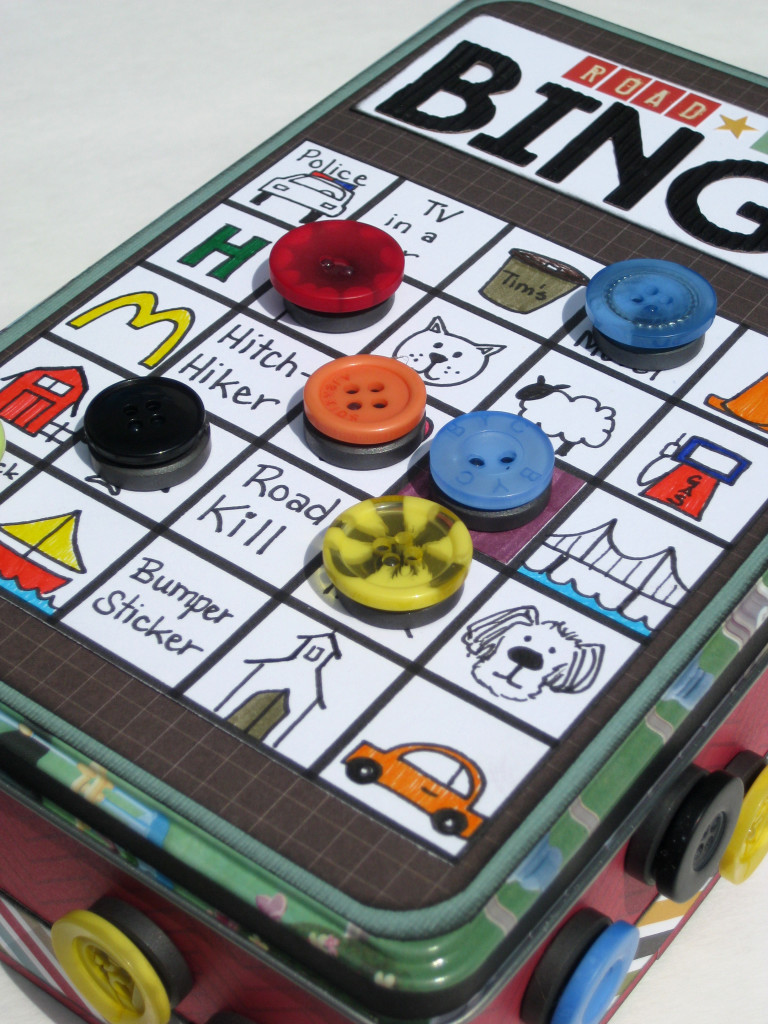 This project will remind the kids to make the most of the last of their summer vacation by having them get ready for back to school! An upcycled can turned into a pencil holder makes a useful decoration for a homework desk, or a fun kid-made teacher gift. If you don't have any fabric scraps, use contact paper or gift wrap for this easy project.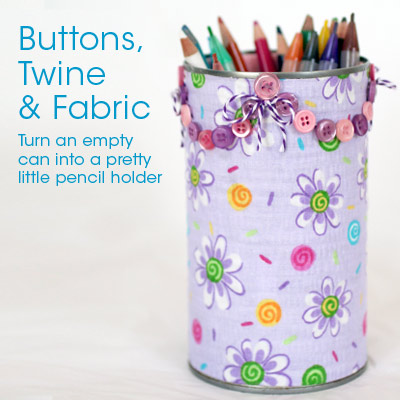 Dollar stores are a great place to find an endless supply of simple items just waiting to be made beautiful. These basic photo clips, paired with a package of 3D buttons, can be easily turned into a fun themed display for favorite photos from any occasion with our wide range of shank buttons.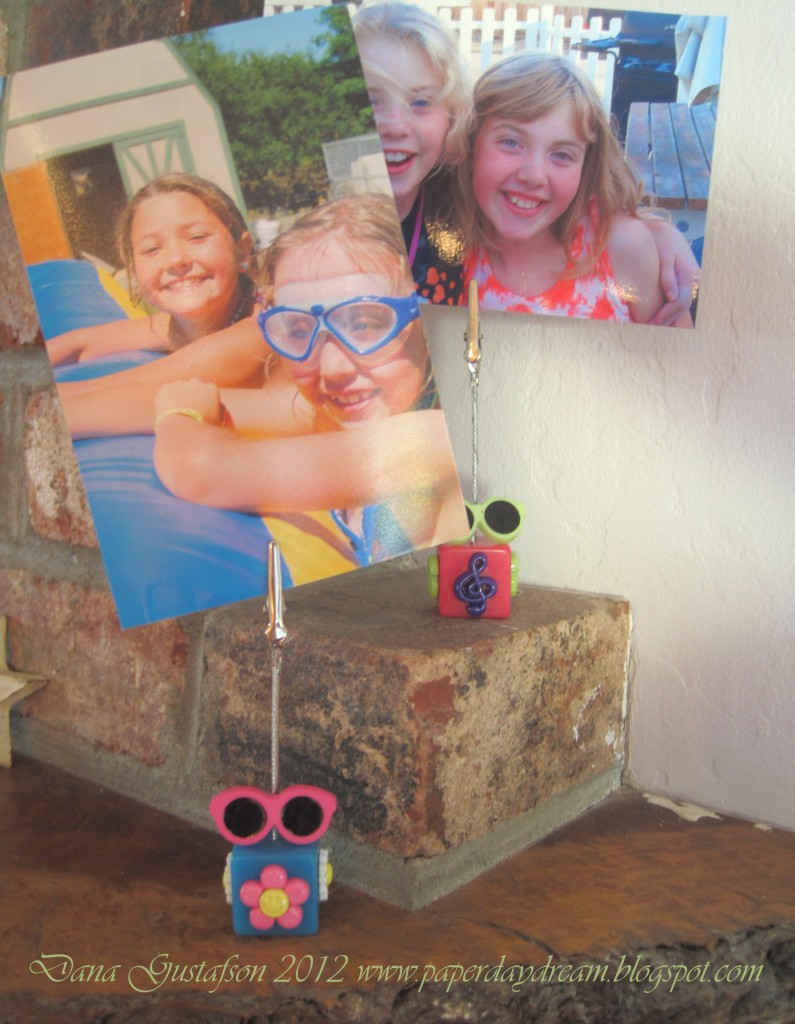 Thanks to the rubber band bracelet craze, many kids have a rubber band loom stashed that they've gotten bored with. Bring new life to that old crafty friend of theirs by showing them how to use 3D shank buttons to make charm bracelets!  Use themed buttons to make bracelets for special occasions, or use basics like flowers for every day wear! (This project also makes a fun take home activity for a girls birthday party or sleepover!)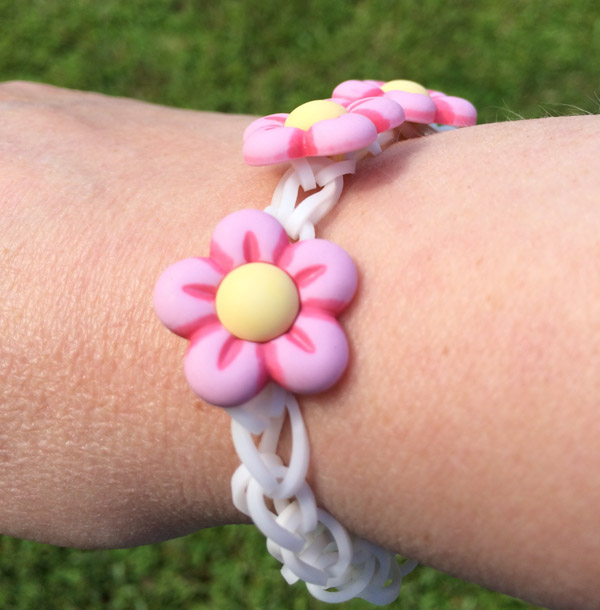 These are just a few of our favorite kid crafts for summer! For even more, ideas of great projects to keep kids busy (and learning) with crafts, visit the Kids Crafts section of the blog.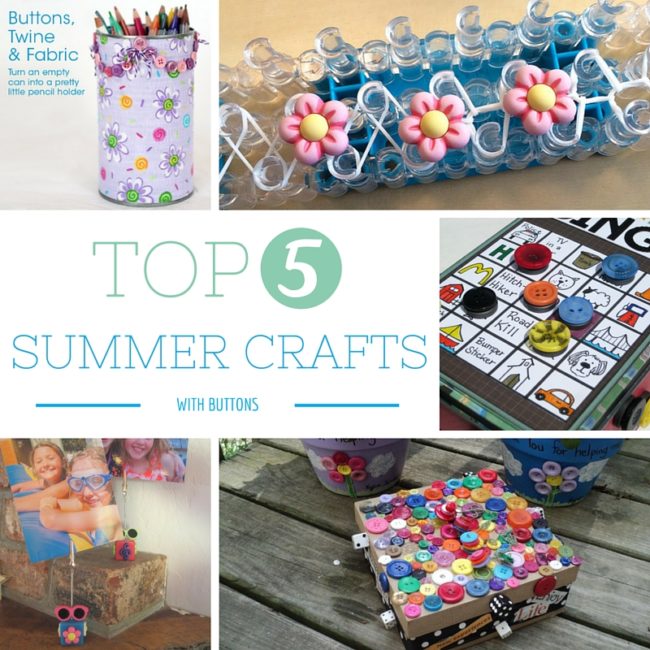 The following two tabs change content below.
Nancy Nally
Nancy Nally is the social media manager of Buttons Galore, and the owner of Nally Studios LLC., which publishes ScrapbookUpdate.com and CraftCritique.com.
Latest posts by Nancy Nally (see all)