Buttons can bring new life to all sorts of crafts – and a rubber band loom is no exception! This project uses pink flower buttons with a shank from the Bazooples collection as charms on a rubber band charm bracelet.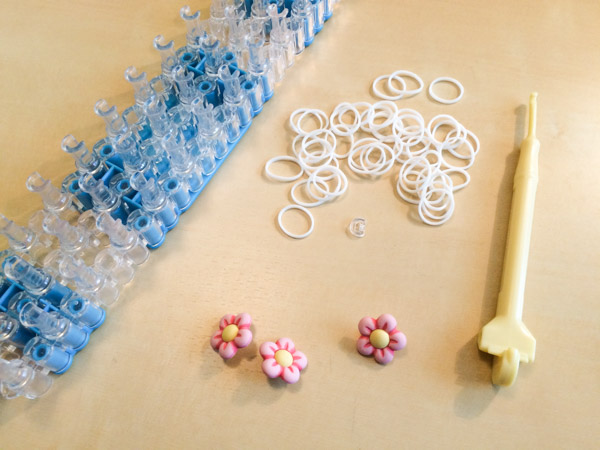 Pictured above is the entire supply list for the rubber band charm bracelets that I'm showing you today:
Rubber Band Loom & Hook Tool

White Rubber Bands
C-clip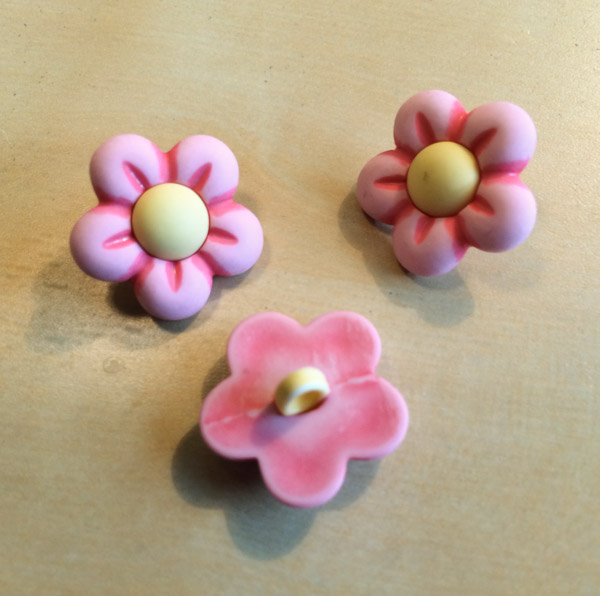 These beautiful Bazooples flowers aren't the only buttons that can be used as charms for this project. Try it with the Fun in the Sun collection for a rainy day project for the kids during a beach vacation, with the Happy Halloween collection for festive wear, or with Sweet Delights as a birthday party make-it-take-it.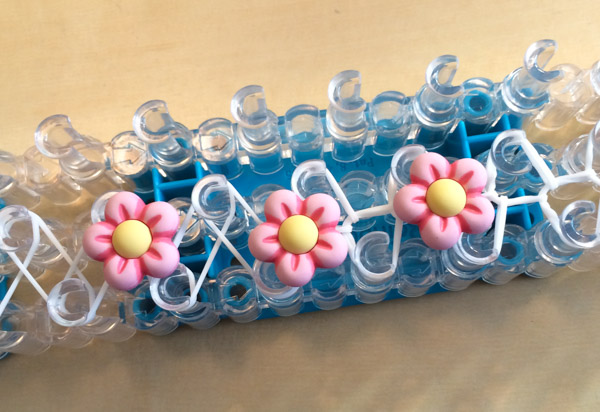 Using the buttons with your loom is easy – just thread the buttons onto the rubber bands and then weave your loom as usual. For this bracelet, I placed 2 empty rubber bands as spacers between each rubber band with a button to ensure that the buttons weren't overlapping when the bracelet was complete.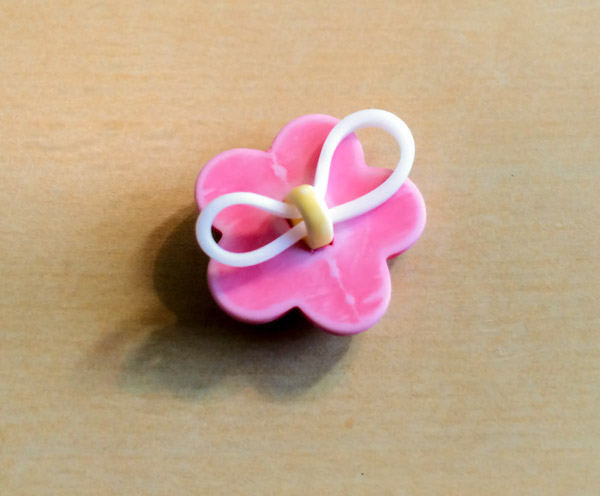 A properly threaded button will have a loop of rubber band on each side  of the button shank. Just pull those loops and place them over the loom as usual.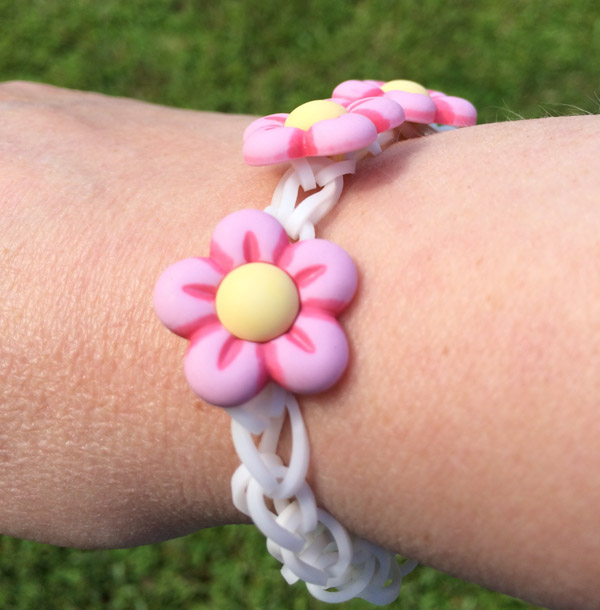 The finished bracelet will have the buttons sitting up on top of it, with the shanks down in the weaving.
Has the bloom worn off of summer vacation, and bored kids are asking you what to do? Visit our 3D button selection, dig out that rubber band loom, and set them to work creating rubber band charm bracelets with buttons!
The following two tabs change content below.
Nancy Nally
Nancy Nally is the social media manager of Buttons Galore, and the owner of Nally Studios LLC., which publishes ScrapbookUpdate.com and CraftCritique.com.
Latest posts by Nancy Nally (see all)