Creating Christmas ornaments that are handmade and created with a personal touch have never been easier.  With the pre-cut shapes that are available in all of the craft stores and buttons, here are ornaments you can make quickly that are to dye for – as in dye with Rit Dye that is.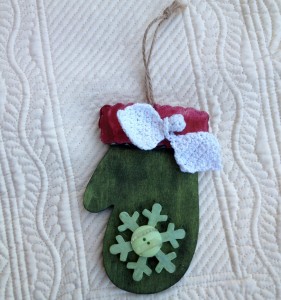 It is so incredible simple that you can make them in fifteen minutes or less.  To do it, paint the wood with dye directly from the bottle.  If you want it darker, heat it up first.  It dries pretty quickly but if you are in a hurry, you can stick it in the microwave for 30 seconds to speed it up.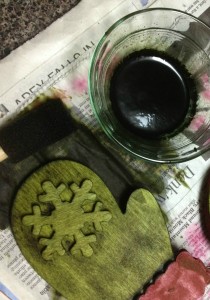 Then you add your buttons and embellishments to make it into something special.  I used an Laura Kelly Candy Apple Green button on this ornament.  Before I added it with hot glue, I went over the snowflake with a white paint pen a little bit.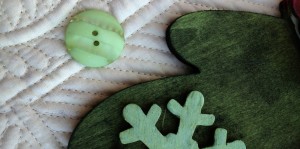 Here are some that were created with a group of fabulous attendees at a crafting event last week.  I had a blast leading the workshop and am amazed at how awesome their ornaments turned out.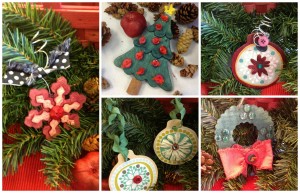 Happy Getting Ready For the Holidays,
Laura
The following two tabs change content below.