We have an exciting announcement today for fans of our beautiful sequins: New 28 Lilac Lane Premium Sequin Tins by designer May Flaum are available now on our web store! This new collection of six sequin tins includes fun sequin options for fall and winter holidays, as well as for vacation and everyday.
First, let's take a look at Bon Voyage…a red, white and blue mix that includes 5 different kinds of sequins and features blue stars and white hearts! Use it for patriotic projects, scrapbooking trips to national monuments, and many other things!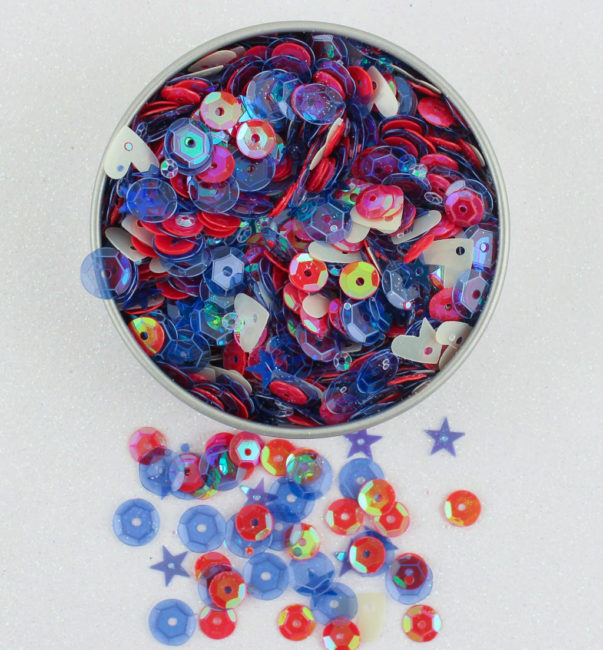 Next up is Mermaid Tale! In beautiful shades of turquoise blue, Mermaid Tale features pretty leaf shapes and stunning white sequins with blue tiger stripes. This mix is perfect for those beach or pool themed projects. (Or mermaids, of course!)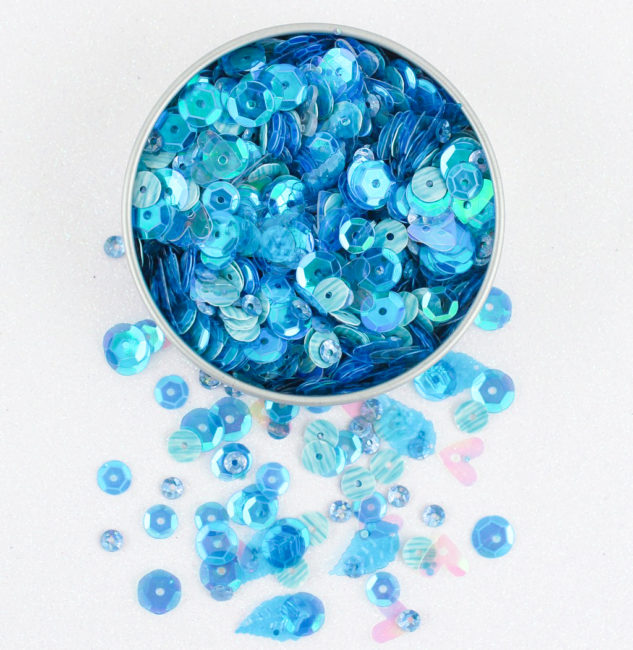 Pet lovers will love the new "Happy Place" sequin tin! This new sequin mix features red heart sequins, large gold sequins and a mix of brown sequins. Happy Place will be perfect for your pet projects, celebrating your love of autumn, or sending greetings to your favorite guy!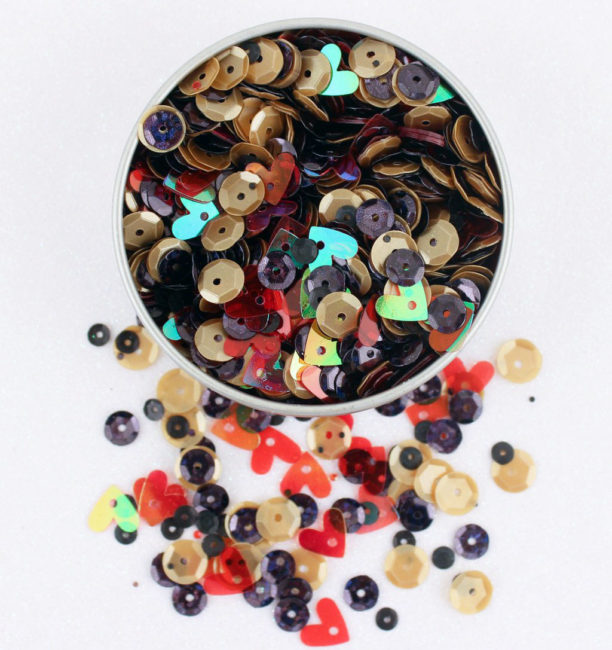 Halloween is coming fast, and we've got the Haunted House sequin tin for that! In a trendy purple and silver palette for Halloween, its clear and silver stars are paired with several shapes and sizes of purple sequins to create a mix that will give your projects the perfect spooky touch!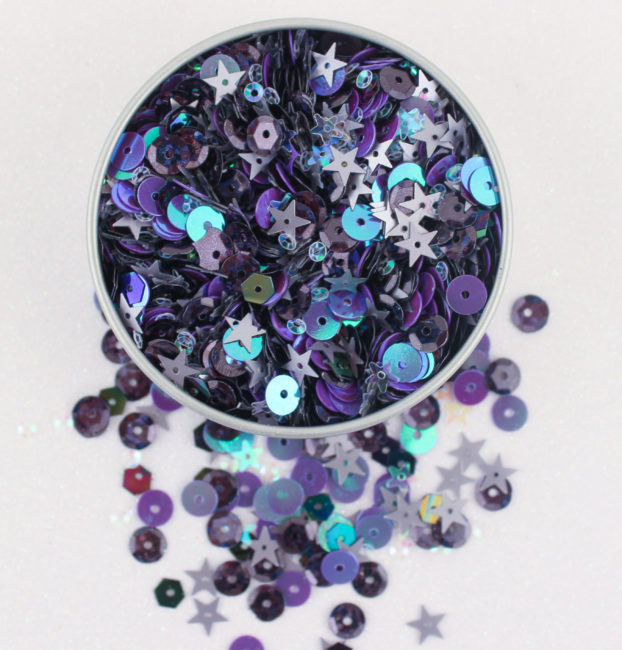 Of course, before we know it the Christmas tree will be going up…and you're going to love the Retro Holiday sequin tin! This festive Christmas sequin tin features red and green hearts, clear stars, green sequins, and pink sequins (this year's hot Christmas color!).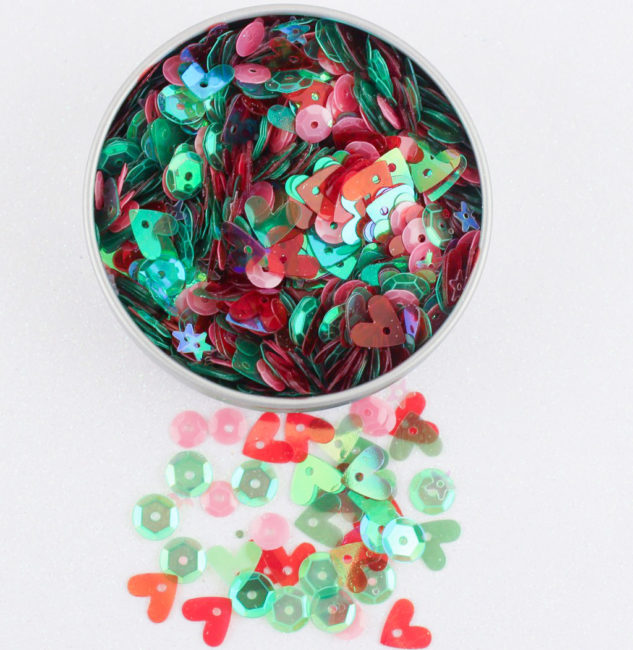 But just one holiday collection isn't enough, so we've also got the shimmering Festival of Lights! This mix includes three different star sequins (silver, blue, and clear), clear flowers, and two types of blue sequins (large clear and deep blue metallic). This mix is perfect for many winter holidays (such as Christmas, Hanukkah, and New Year's Eve).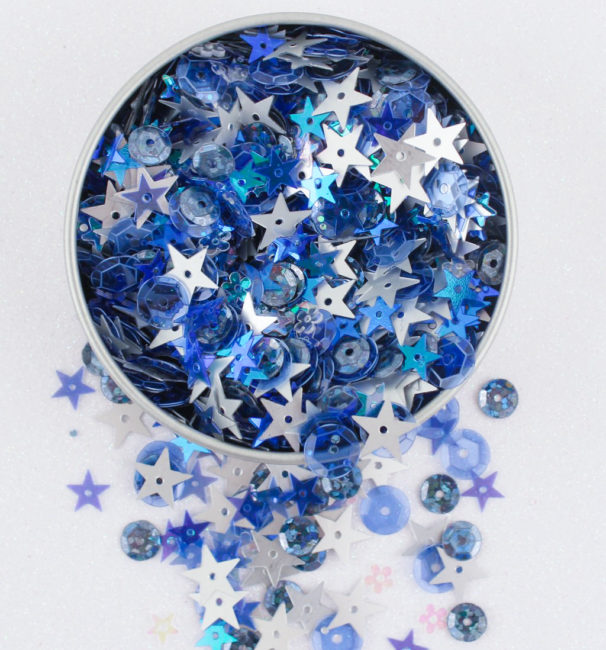 All of these new premium sequin tins come packaged in a brush metal tin containing 30 grams of sequins, and are available now from our online store. Don't miss out!