When it comes to Thanksgiving I don't do a lot of home decorating, but I do enjoy creating cards for a few special people. This card is a lot of fun to make with fabric scraps, though using patterned paper would work just as well. The harvest Button Bonanza bag is perfect for all your fall crafting needs and just screams Thanksgiving to me.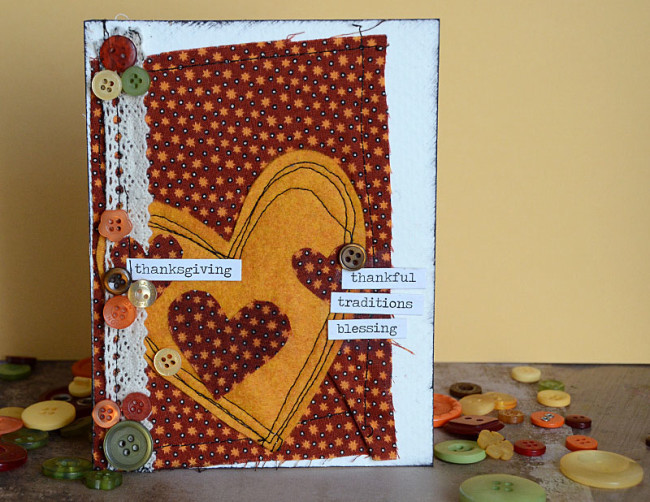 Supplies Needed: Felt, fabric with iron-on backing, word stickers, thread (hand or machine stitch), liquid adhesive, and harvest Button Bonanza bag
Steps: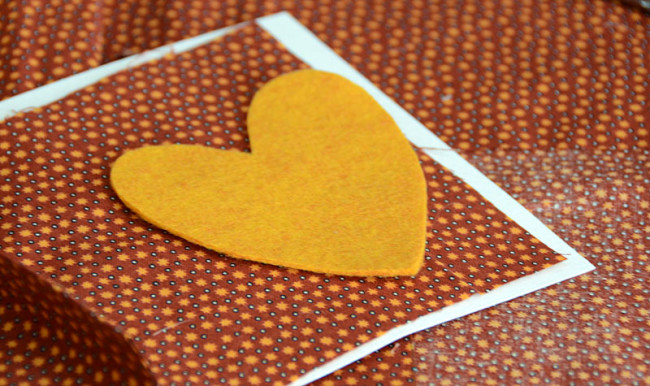 Stitch a scrap of fabric, white trim, and felt heart onto a piece of white cardstock
Cut out hearts from a fabric scrap that have adhesive backing and iron them onto the card. 
Ink around edges of white cardstock if desired
The final and fun part – adhere down buttons as desired and add word strips as well.
Beyond Thanksgiving, this simple card would be great for any holiday or occasion – and is a lot of fun to make! Don't forget that you can create this design with either fabric or patterned paper.