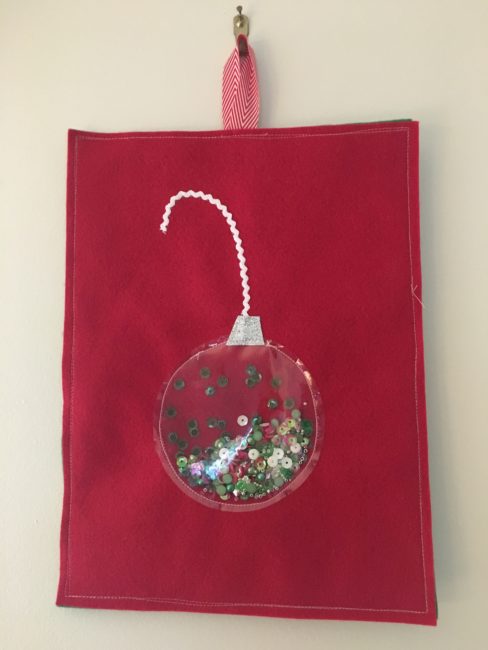 Aimee here and today I bring you a simple sewing project with all the directions you need to make a simple wall hanging, with just a little bling, just in time for the holidays!
Along with some basic sewing knowledge and access to a sewing machine, here's what you will need:
two 8×9 sheets of felt (I chose red for the front and green for the backing)
a small scrap of clear vinyl
1/8″ wide white ric rac (or other thin ribbon)
roughly 6 inches of ribbon for hanging
For the ornament:
Cut out your vinyl by using a round object about the size you desire as a pattern. Cut it out and making sure to leave a hole in the top, sew it down with your sewing machine using a 1/4 inch seam allowance.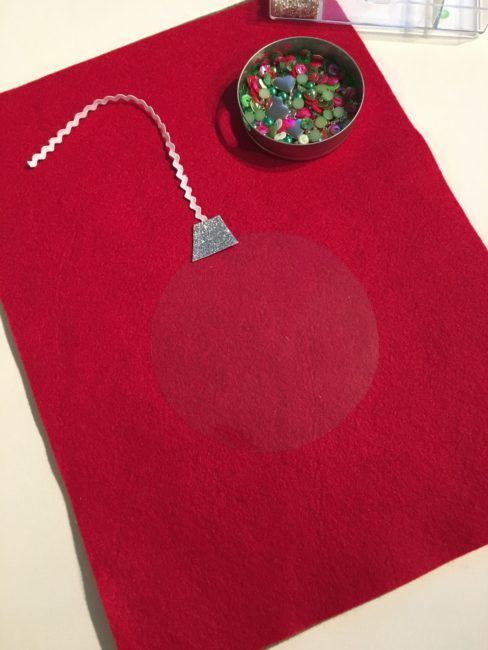 Using the sequins, beads and heart buttons from the Holly Jolly set, fill the ornament, then sew up the hole with your sewing machine.
Cut out a small rectangular piece for the ornament top and sew this down with a 1/4 inch seam allowance. Cut a length of ric rac and use a zig zag stitch to sew down the ric rac (or ribbon) for the ornament hanger.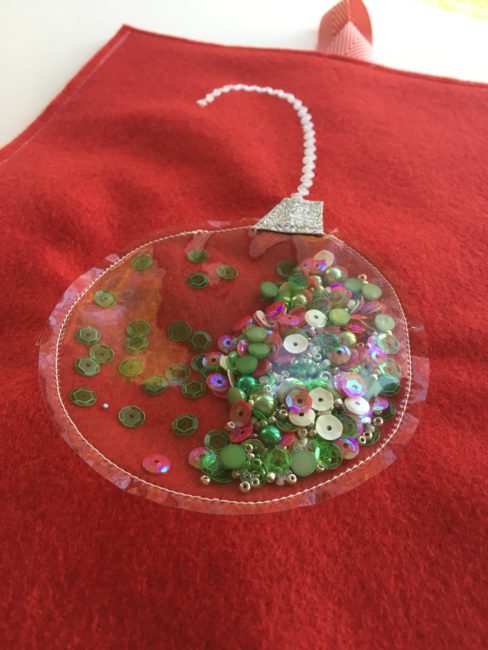 Lay the ornament and a plain backing piece of felt together. Cut out about 6 inches of a coordinating ribbon, fold in half and place in between the layers. Pin the layers together and sew with a 1/4 in seam allowance around all four sides; making sure to sew in the ribbon for hanging.
The following two tabs change content below.
I come from a long line of women makers. I sleep under quilts that my grandmother made, my head rests on pillowcases that my aunt embroidered, and my memories are full of time spent watching my mom and grandmother create. The majority of my sewing and embroidery skills are self-taught, and I'd like to think there is a little bit of genetic love seeping through.
Latest posts by Aimee Davis (see all)