Buttons Galore was invited to join the Rainbow Blog Hop 2014 (aka RainbowHop14) with the color indigo.  To become a piece of the colorful rainbow party, I took an old pocked from a pair of kid jeans and turned it into a mini purse, Welcome to the party!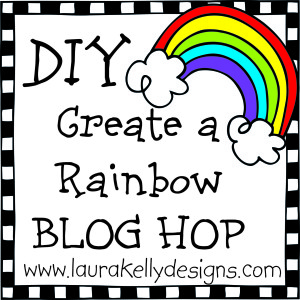 Here are the supplies I started with.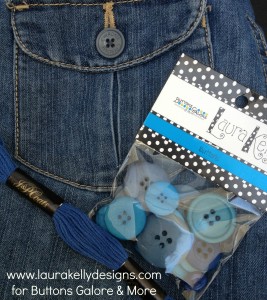 I cut the pocket out first.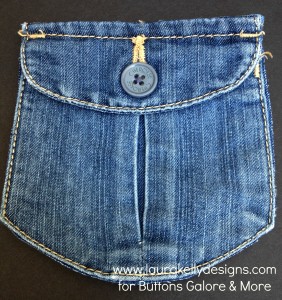 Then I stitched on some buttons in the colors from my Laura Kelly collection that worked best (Robin Egg Blue and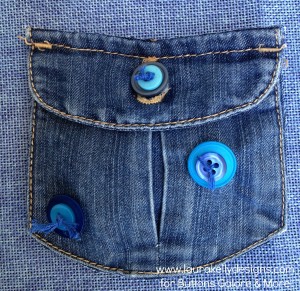 It is perfect to hold important things in a bigger bag (ie:  gym bag, backpack, pocketbook, etc.)!
Check out the projects in all of the colors of the rainbow.  Lots of them use buttons!
And you can enter to win a prize too!
Happy St. Patrick's Day and Rainbows of Creative Love,
Laura
The following two tabs change content below.