It is coming soon, St. Patrick's Day that is.  Here is a super speedy decoration that you can make to celebrate the day using green pipe cleaners and Laura Kelly Forest Green Buttons!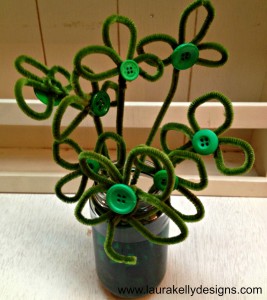 You will also need an adhesive to attach the buttons to the shamrocks.  I used hot glue because I LOVE it.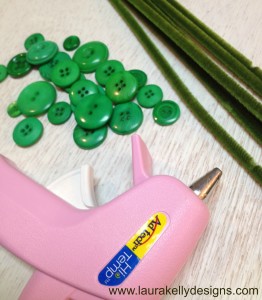 Simply, twist the pipe cleaners into shamrocks and then attach the buttons.  You can make lots of them as a bouquet or do them individually to wrap around silverware, make hair decorations or use as a part of a larger project.  Here is a picture tutorial that might be helpful.
Happy Speedy Creating Some St. Patrick's Day Fun,
Laura
The following two tabs change content below.