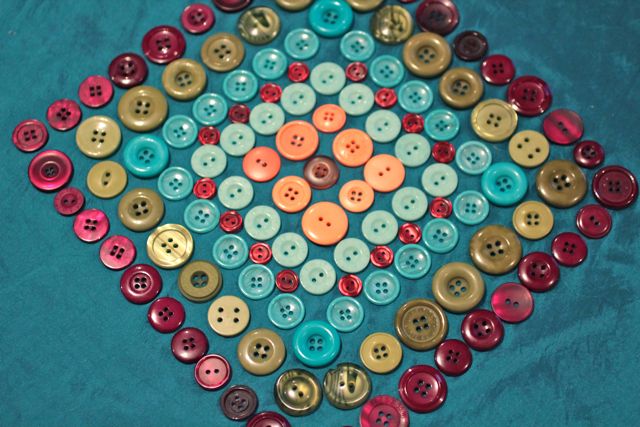 We have a few openings on our design team we want to fill with YOU! 
Do you have a love of a love of buttons, a passion for color, an eye for design and it shows in everything you touch? Well, It is time for you to embrace your talent and design skills can give them the spotlight they deserve!
We're looking for a few designers who love buttons, to add to our existing and wonderfully talented design team.  We want people who can create fun, fresh, functional and innovative project ideas for our blog, online galleries and other materials.
Sewing/quilting, fiber arts, embroidery
Cardmaking
Scrapbooking
Paper crafts
Mixed media. 
Kids crafts
Jewelry
Are you good with a camera? Even better. Because those dynamic, brilliantly shot, perfectly cropped photos give your designs a definite edge.
Here's what you need to do:
Send us images of your favorite 3-5 projects. The ones that really highlight your mad design skills.  One hard and fast rule – they have to be your own original creations. 
We'll announce our new design team on Feb 4, 2013.
When you submit your project, please include:
Full name
Address
Email address
Phone number
Link to your blog and/online gallery. We'd also love to know if you are on Facebook, YouTube, Pinterest, Instagram or Twitter.
Send us 3-5 photographs…highlighting your use of buttons.
 What do you consider your specialty.
Tell us about the CRAFTY you… Do you teach? Have you been published? Do you or have you ever worked at a craft store?
What other Design Teams are you part of and when does their term end? (Note: No previous DT experience is required, we want to prevent any conflicts of interest)
Send a profile photo and short bio about you. That way when you get picked we already have your info to share.
Other information you feel may be beneficial for us to know.
All BGM Design Team applications must be received by January 31st to buttonsgaloreteam@yahoo.com  to be considered. If selected you will be notified via email and the new team will be announced on our blog by February 4th.
Design Team Requirements
You will be required to submit 2-3 assignments per month. One will be a tutorial with step-by-step photos and written instructions required.
Once a year you will be asked to create a class project for our retail stores. This would include product photos, step-by-step photos and written instructions. Your name and blog will be listed.
Upload blog posts to a WORDPRESS blog format. We are willing to teach you how (so no worries).
All team members will be asked to watermark their project photos with the BGM logo and your name/URL. This will help us better market our products and your projects on Pinterest.
Team members are asked to repost their projects on three different social media sites (those can include 2Peas, CraftGawker, Scrapbook.com, Pinterest, your Blog and/or your Facebook) and tag or link to Buttons Galore and More.
Design Team term will be for 6 months starting March 1, 2013 and ending August 31, 2013  Contract may be extended if both parties agree.
Design Team members are supplied with monetary compensation and with generous amounts of products from our Product Partners and Buttons Galore and More.
More details will be provided upon selection for the team.
The following two tabs change content below.