What's sparkly, shiny, and shimmery all over? It's a 28 Lilac Lane Christmas, of course! Here's a round-up to all the projects that you need to make your Christmas a 28 Lilac Lane Christmas!
No 28 Lilac Lane Christmas would be complete without a tree! This little wooden Christmas tree bought from a craft store got a touch of alteration – including some 28 Lilac Lane button bling – from designer May Flaum to make it extra special.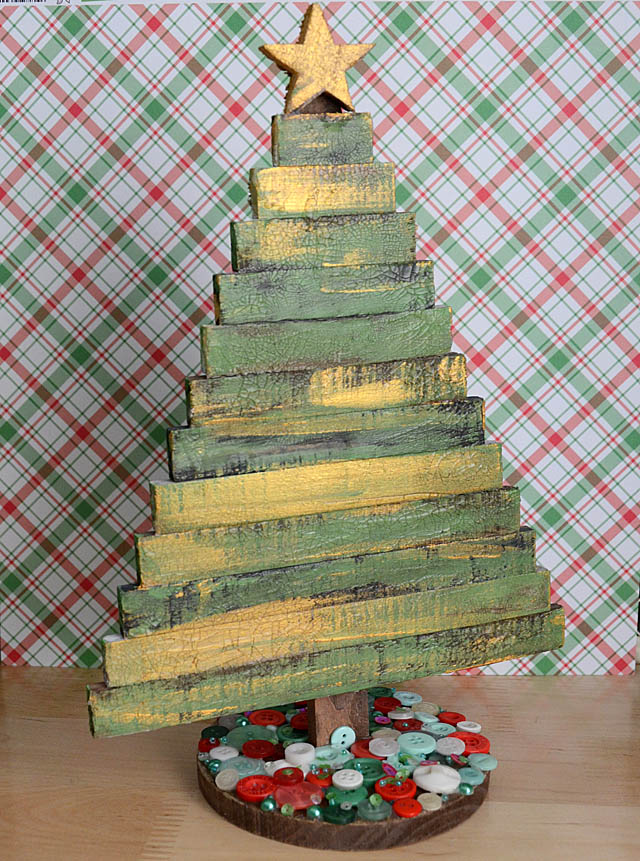 But why stop at a tree? Deck the halls with buttoned up banners that are fun and easy to make!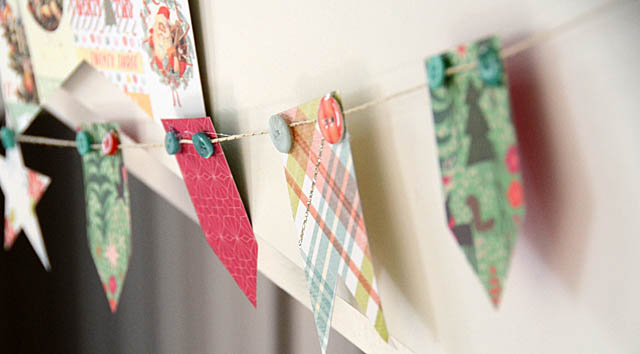 The gifts that go under the tree need their own sparkle too, and with 28 Lilac Lane, your gifts will look festive and gorgeous! A clean and simple understated look to your gift box is easy when you top it with charms and buttons:
Or go for a more luxurious look, with a button and jewel encrusted top like this one by 28 Lilac Lane designer May Flaum that is rich and feminine! This is one gift box that won't be going in the trash after the gift is opened!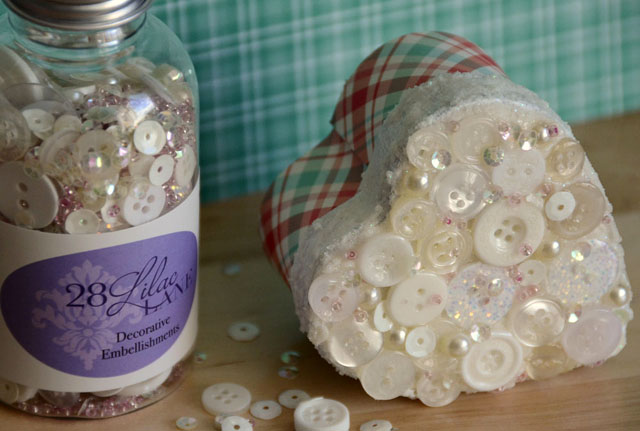 Since not everyone can get our Christmas wishes in person, how about some Christmas cards?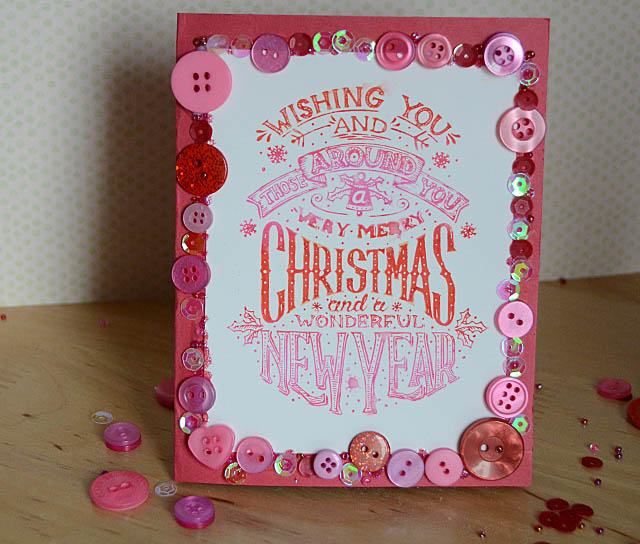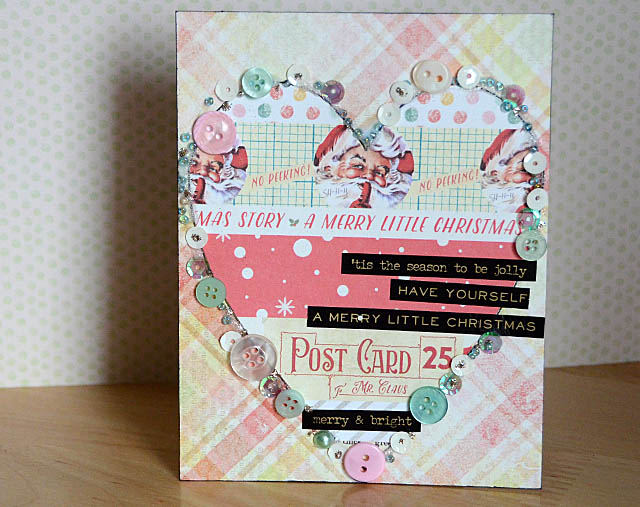 To see a video on how to make these two beautiful cards, and get information on a free card making class at Scrapbook.com that uses 28 Lilac Lane, visit May Flaum's blog!
Or, if bright retro is more your style…try our funky paper pieced trees card: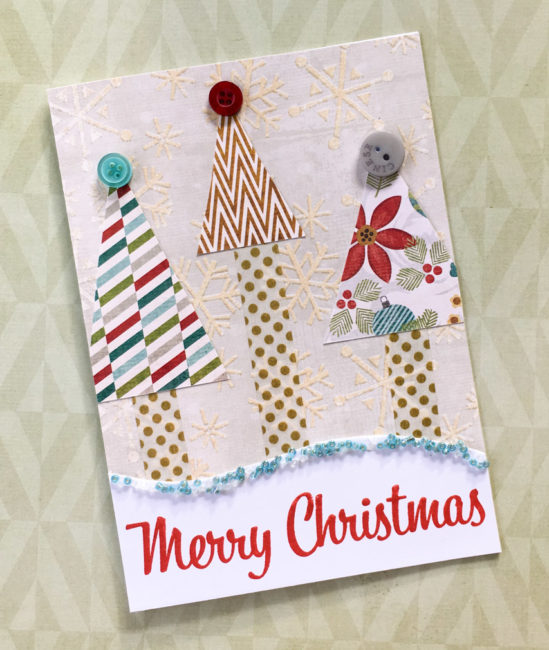 A button border makes any project a little more special. The 28 Lilac Lane one on this Happy Howl-idays card is spiced up with pearls and sequins for some extra bling!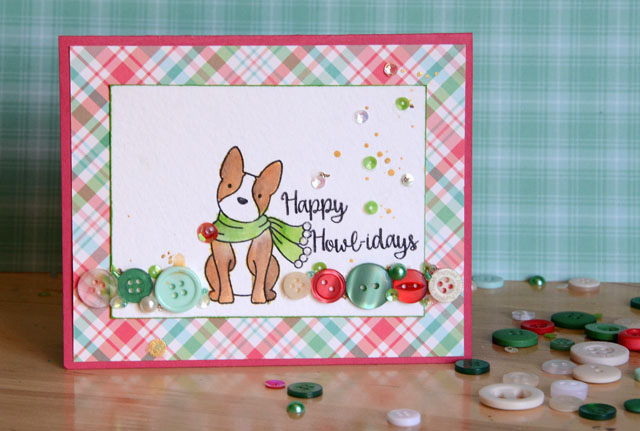 Have you made a 28 Lilac Lane Christmas project? Please share a link in the comments! We'd love to see it!
The following two tabs change content below.
Nancy Nally
Nancy Nally is the social media manager of Buttons Galore, and the owner of Nally Studios LLC., which publishes ScrapbookUpdate.com and CraftCritique.com.
Latest posts by Nancy Nally (see all)