Nothing says you care at the holidays like a handmade gift! These DIY Holiday Gift Ideas with buttons will help you create a gift that matches everyone on your list.
Mixed Media Locket
With a few jewelry findings and one of our 28 Lilac Lane embellishment kits, you can make a one-of-a-kind locket for a special woman (or girl) in your life. Make it sweet, or make it dramatic…you decide and choose the embellishments!
Button Collage Frame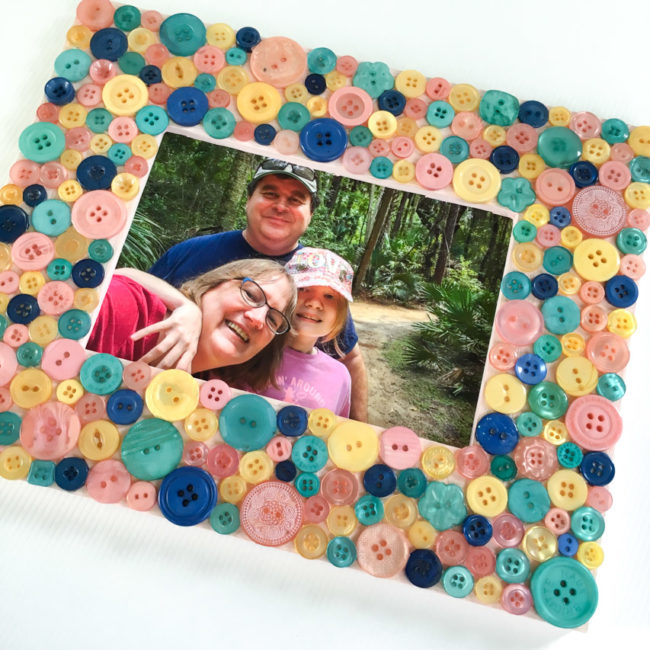 A button collage frame is so easy to make the kids can do it…but with the right color choices, it can be perfect for any decor from farmhouse to graphic. This one, made with our Glam Girl Button Bonanza, will fit in a tween room or a country decor. An all white version (like the tray below) could go shabby chic, or try shades of pink for a cute girl's room accessory!
Button Tray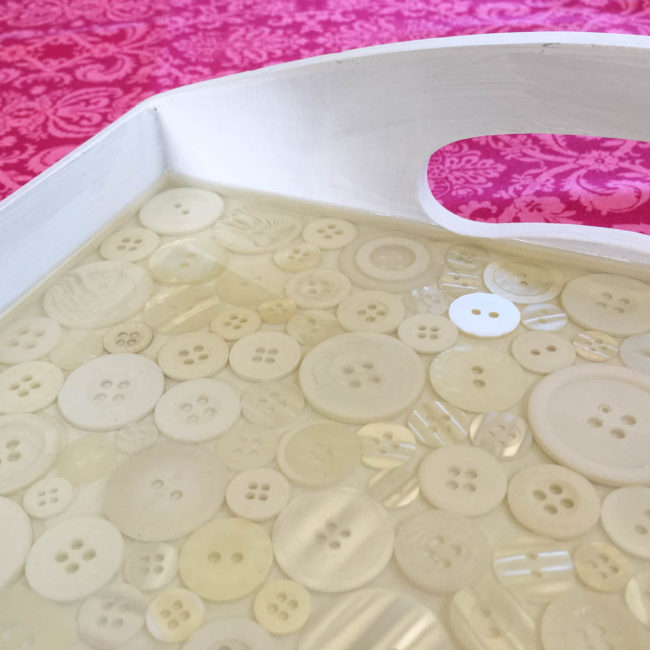 A simple wood tray becomes a beautiful accessory for decor or entertaining with a button collage and some resin.  For a shabby chic look, choose the Ivory/Pearl Haberdashery buttons, or for a more rustic or beachy feel for poolside entertaining, try the Natural Haberdashery.
Button Charm Bracelet

How about a little button bling? Pair some of our Gold/Silver Haberdashery buttons with a chain link bracelet and you've got a retro Button Charm Bracelet. It's a great piece to accessorize all of those trendy 70's looks with!
Mason Jar Sewing Kit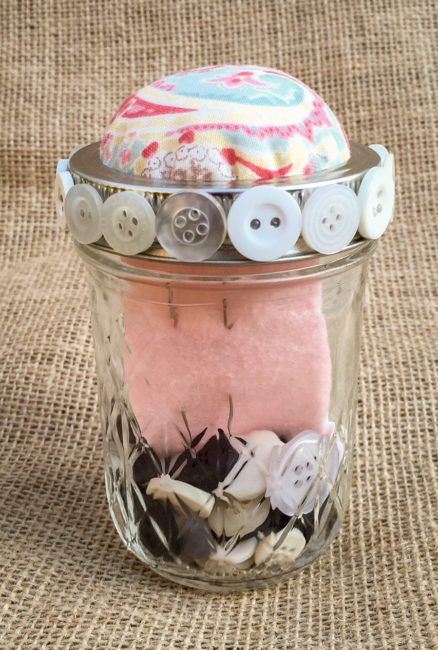 Looking for something pretty and practical too? This mason jar sewing kit will make it easy and fun for your college student or newlywed to replace that missing button. And it is decorative while it is waiting to be used!