Needles are easy to lose, and not the sort of thing you want to find accidentally in your sewing box (or on the sewing room floor). Our pretty and easy to make needle book will keep your needles safely organized and ready to use any time that you need them!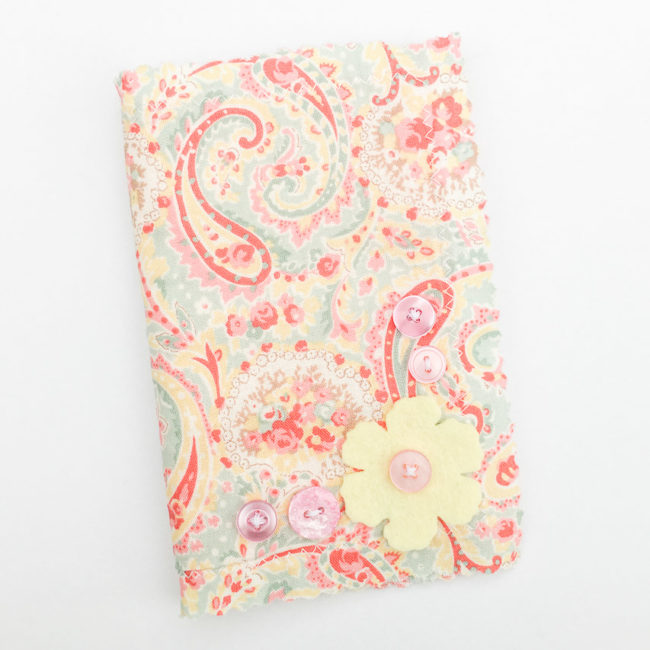 Supplies:
Fabric Scraps
Wool Felt
Sizzix Die Cut Machine
Tim Holtz Alterations for Sizzix "Tattered Floral" Die
Thread
Sewing Machine (optional)
This needle book can be make in any size that you would like! Cut 2 pieces of felt the same size for the interior pages, and then cut a piece of fabric that is slightly larger than the felt to make your cover with.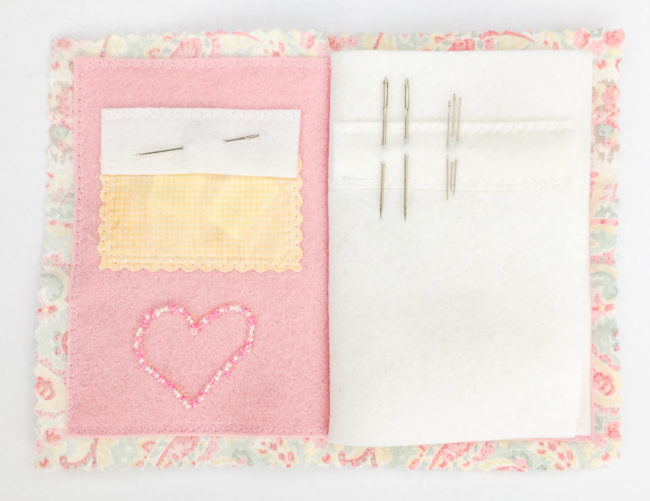 Start construction by working on the piece of felt that will make the inside of the cover (mine is pink).
Use pinking shears to cut a small pocket and sew it to the upper left side of the piece (inside the front cover). This will serve as a pocket for needle threaders! To keep them from falling out, cut a flap of felt and stitch it over the top of the pocket.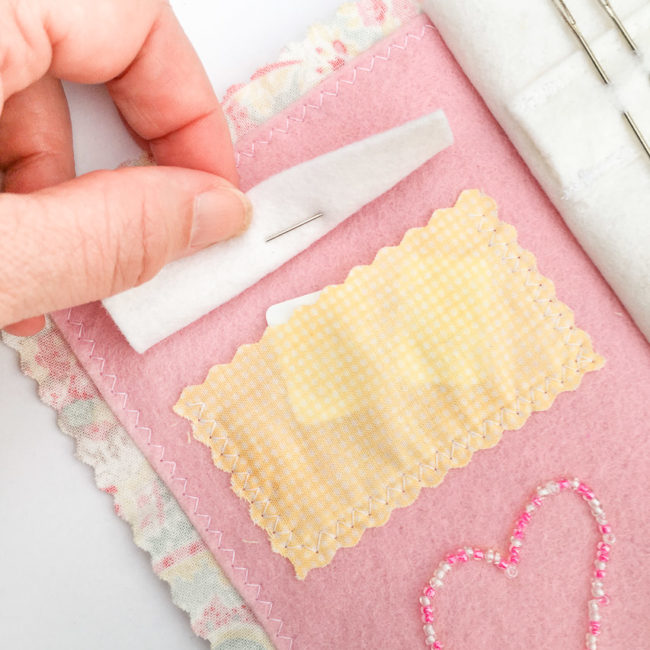 Below the pocket, draw a shape with a fabric pencil. I chose a heart. Use a needle and thread to sew seed beads onto the shape using backstitch.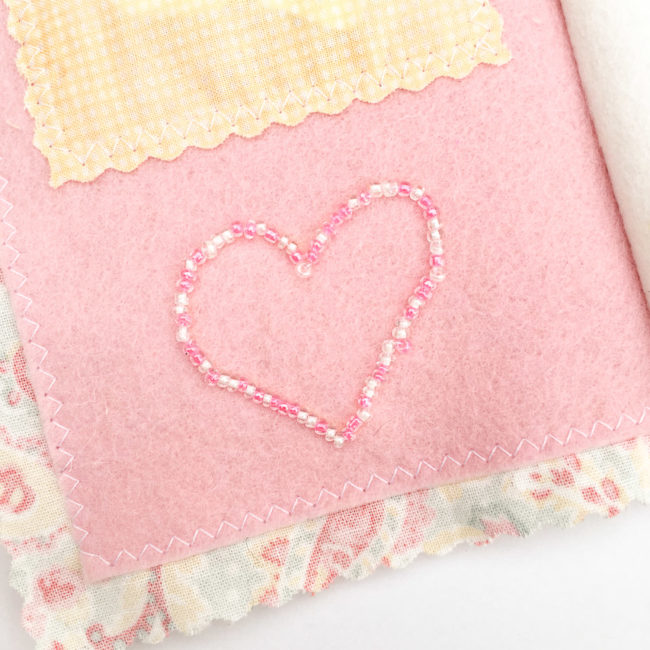 When the inside of the front cover is done, center the pink felt on the reverse side of the cover fabric. Pin in place, and machine sew using zig zag stitch or by hand.
To create the center page, cut 4 small strips of felt slightly shorter than the width of your pages. (My strips are 1″ high.) Pin them so two strips make a "sandwich" of the page, and one set of stitching will attach both strips. These strips will allow you to put needles on the book's pages without them going through to the other side.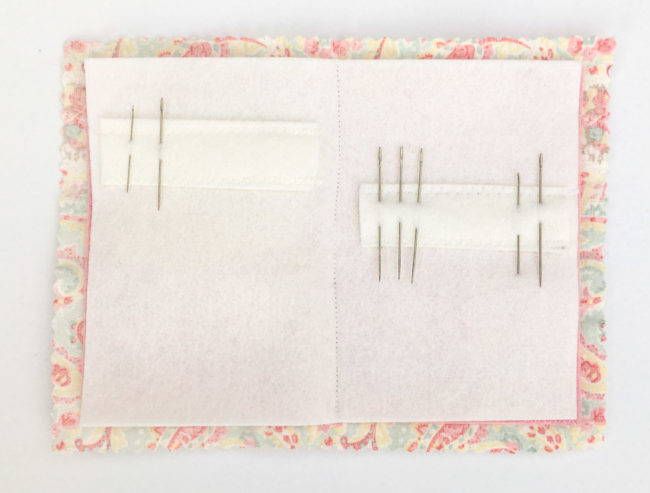 Lay the center page on top of the cover and stitch up the middle to bind your needle book.
For the final touch, finish your needle book's cover by die cutting a piece of felt to make a flower. Use the flower and buttons from the 28 Lilac Lane "Hello, Cupcake" kit to embellish the cover. Attach them by sewing them through only the fabric layer of the cover so the stitching won't show through to the inside.
This needle book is a great way to use your scraps, or to make a gift for a sewist or quilter! Putting pockets on all of the pages would allow it to hold packets of machine needles. Sewing in strips of Aida cloth instead of felt to slide the needles into would turn this into a great organizer for cross stitch and embroidery needles!
The following two tabs change content below.
Nancy Nally
Nancy Nally is the social media manager of Buttons Galore, and the owner of Nally Studios LLC., which publishes ScrapbookUpdate.com and CraftCritique.com.
Latest posts by Nancy Nally (see all)