Are you hearing bells in your future – wedding bells, that is? If you are having a DIY wedding, our 3D wedding buttons can help you create a DIY wedding invitation and other beautiful items for your special day!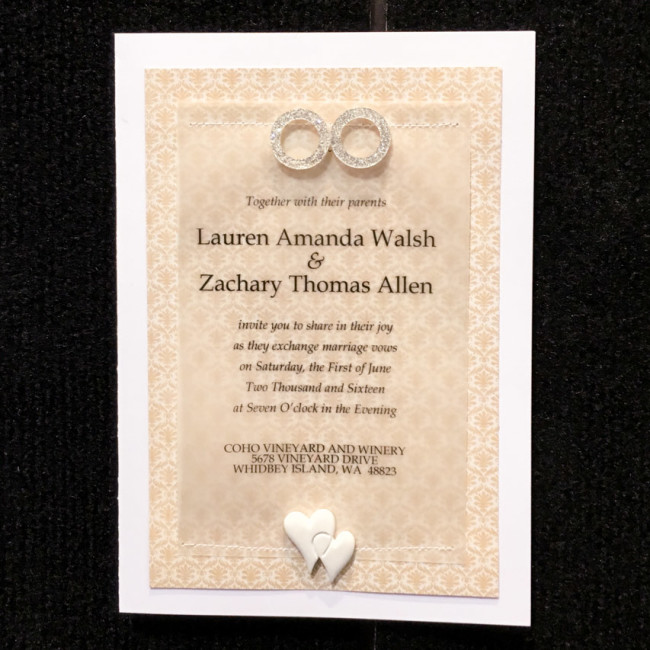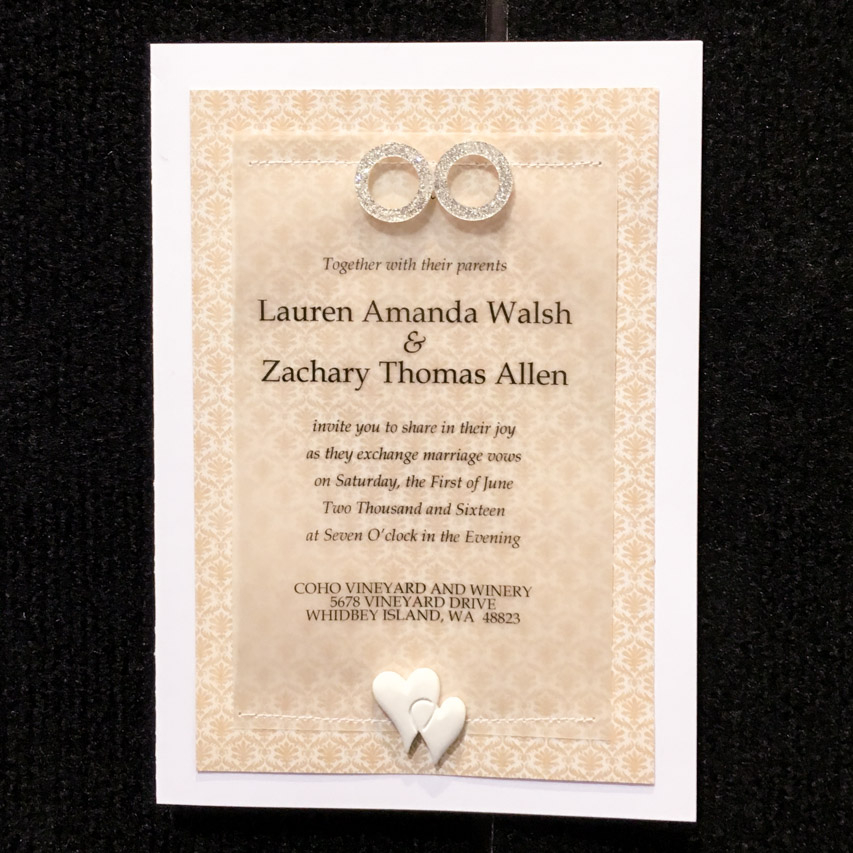 Supplies:
Inkjet Printable Vellum
Graphic 45 Gilded Lily 8×8 paper pad
12″ x 12″ Smooth Cardstock
Sewing Machine
Computer & Inkjet Printer
Making this invitation is easy!
Cut and fold the smooth cardstock to make a 5″ x 7″ sized card base.
Use a word processing program to create the invitation text. Print the text onto inkjet printable vellum.
Cut the patterned paper to size. Using your sewing machine, stitch the vellum onto the patterned paper.
Adhere the patterned paper & vellum combination to the card front. Adhere the buttons on top of the vellum.
Buttons Galore's 3D buttons are available for bulk purchase. If you require a specific item in bulk to create large quantities of an item like this DIY wedding invitation, please contact our customer service department through our website for assistance.
The following two tabs change content below.
Nancy Nally
Nancy Nally is the social media manager of Buttons Galore, and the owner of Nally Studios LLC., which publishes ScrapbookUpdate.com and CraftCritique.com.
Latest posts by Nancy Nally (see all)