Do the dark days of February have you longing for spring? My spring button wreath project will put a little touch of spring green and flowers inside on your walls – no matter what the weather outside!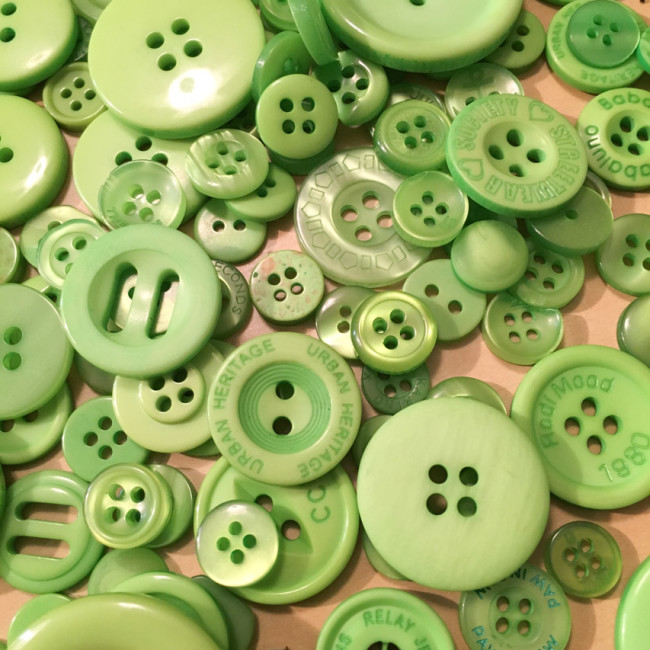 To create this project, you'll need the following supplies:
Floracraft 12″ Foam Wreath
Offray 2 1/2″ Burlap Ribbon (2-3 rolls)
Floral Greening Pins
Silk Flowers
Hot Glue Gun
Begin by wrapping the foam wreath in the burlap ribbon. The ribbon I chose is thin – more like fabric than canvas – which makes for smoother wrapping of the wreath and a better surface to serve as the base for the buttons. Secure the ribbon ends with floral greening pins. It may take several rolls of ribbon to complete the entire wreath.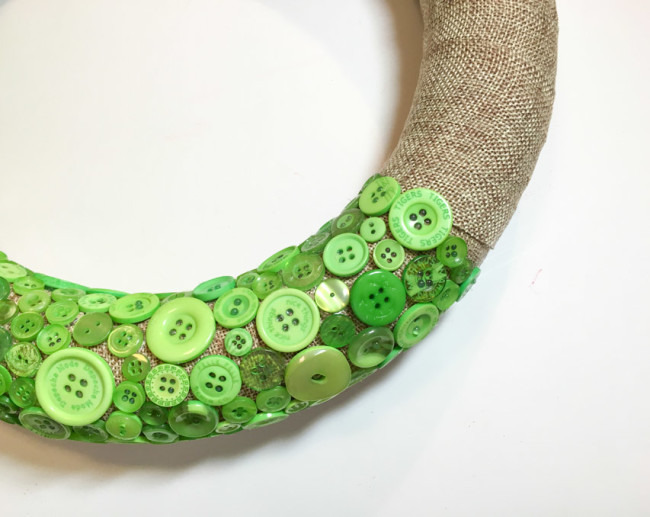 The next step is to use hot glue to start adhering buttons on the wreath. Working in small sections, lay down hot glue and then arrange buttons in it. I highly recommend using a protector (like the hot glue gun finger  protectors make by Plaid) when you are pushing the buttons down to avoid burning yourself. Handle hot glue guns with care – even so-called low temperature hot glue will burn!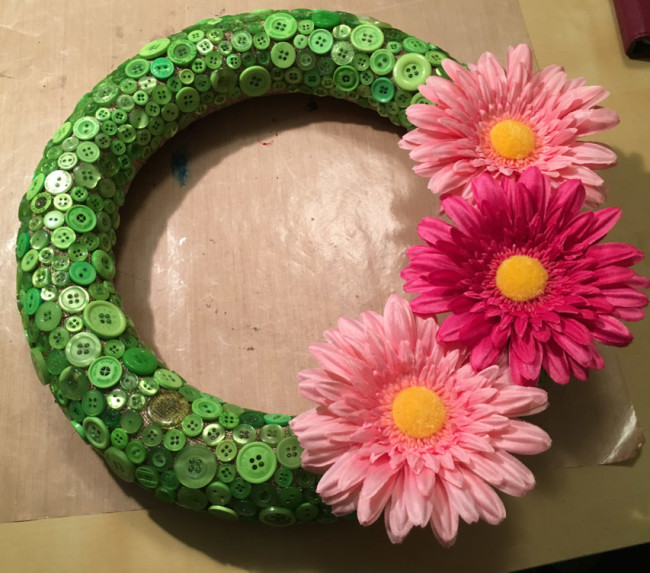 Once the buttons are all in place, trim the stems off of three spring floral blooms. Use hot glue to adhere them onto the wreath.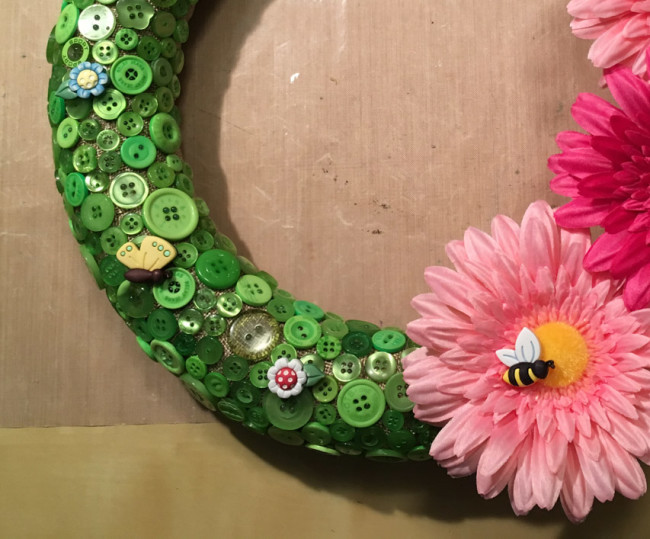 Cut the stems off of the Spring Fling buttons, and using hot glue, adhere them scattered around the wreath. Don't forget to add a bee on one of the flowers!
Hang your wreath on the wall with a wire, a wreath hanger, or with a ribbon and nail – and then sit back and enjoy the spring!
The following two tabs change content below.
Nancy Nally
Nancy Nally is the social media manager of Buttons Galore, and the owner of Nally Studios LLC., which publishes ScrapbookUpdate.com and CraftCritique.com.
Latest posts by Nancy Nally (see all)