Pre-designed gift bags can easily run $5 or more, and it's not always convenient to run out and buy one at the last minute. What to do? Craft up a solution, of course. Keeping a stash of blank bags in your craft supplies means that with a few minutes of creativity, you always have the perfect gift bag on hand!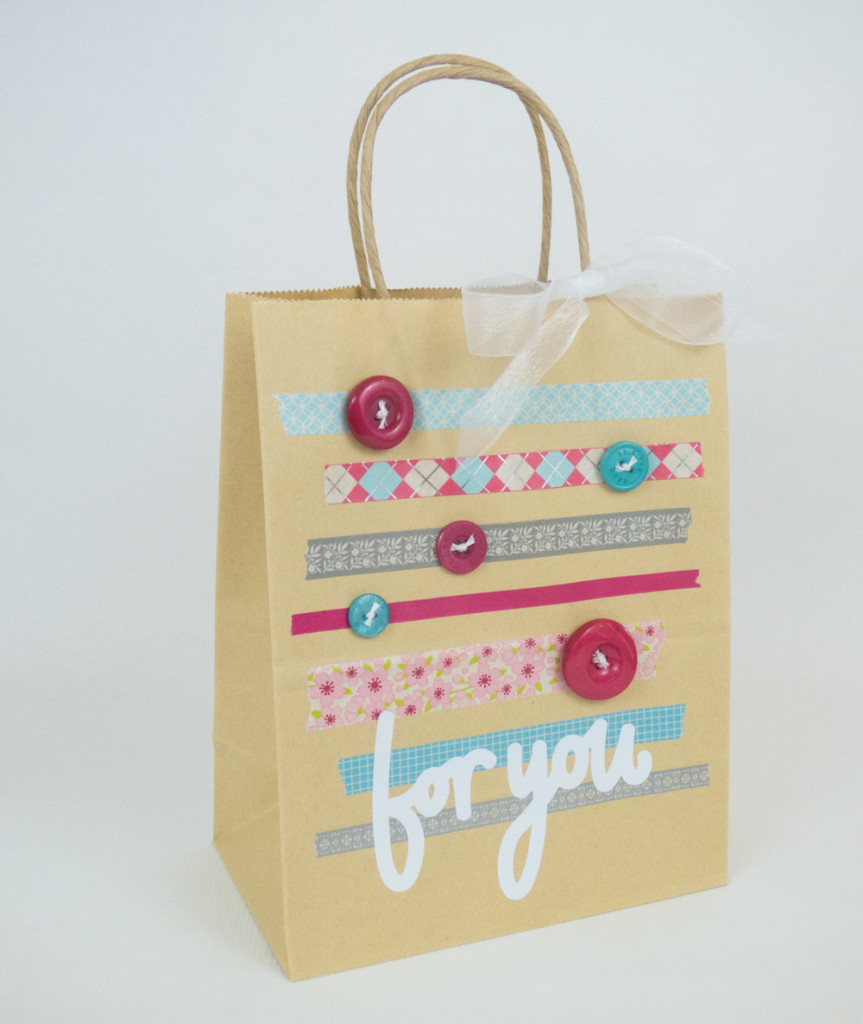 To make this gift bag, all you need is:
a blank gift bag

assorted washi tape rolls
embroidery floss & needle
7/8″ sheer ribbon
hot glue gun
die cut machine
white vinyl & transfer tape
Making this bag is super easy:
1. Start by tearing off some strips of washi tape and attaching them to the bag as stripes, varying the colors.
2. Using embroidery floss, sew thread through buttons and tie it off.
3. Attach the buttons to the top few rows of washi tape in random positions, using a hot glue gun.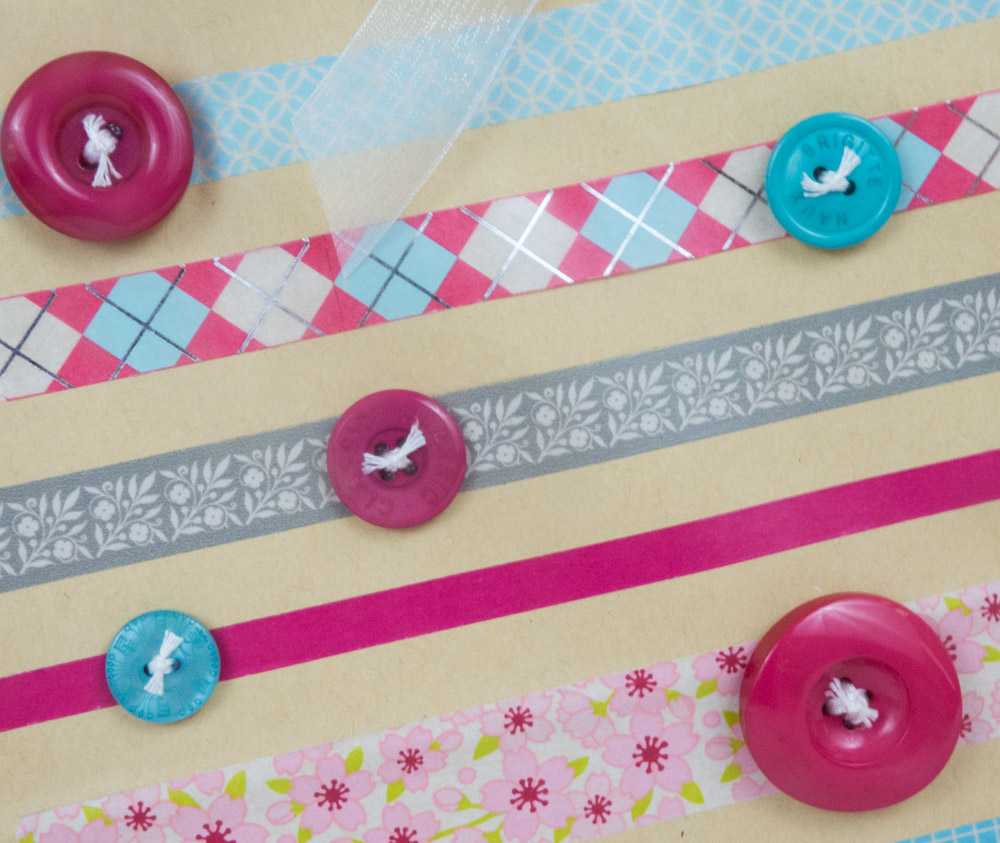 4. Using a die cut machine, cut out the words "for you" from vinyl. Use transfer tape to attach it over the bottom layers of washi tape. (I used the Cricut Explore machine for this project.)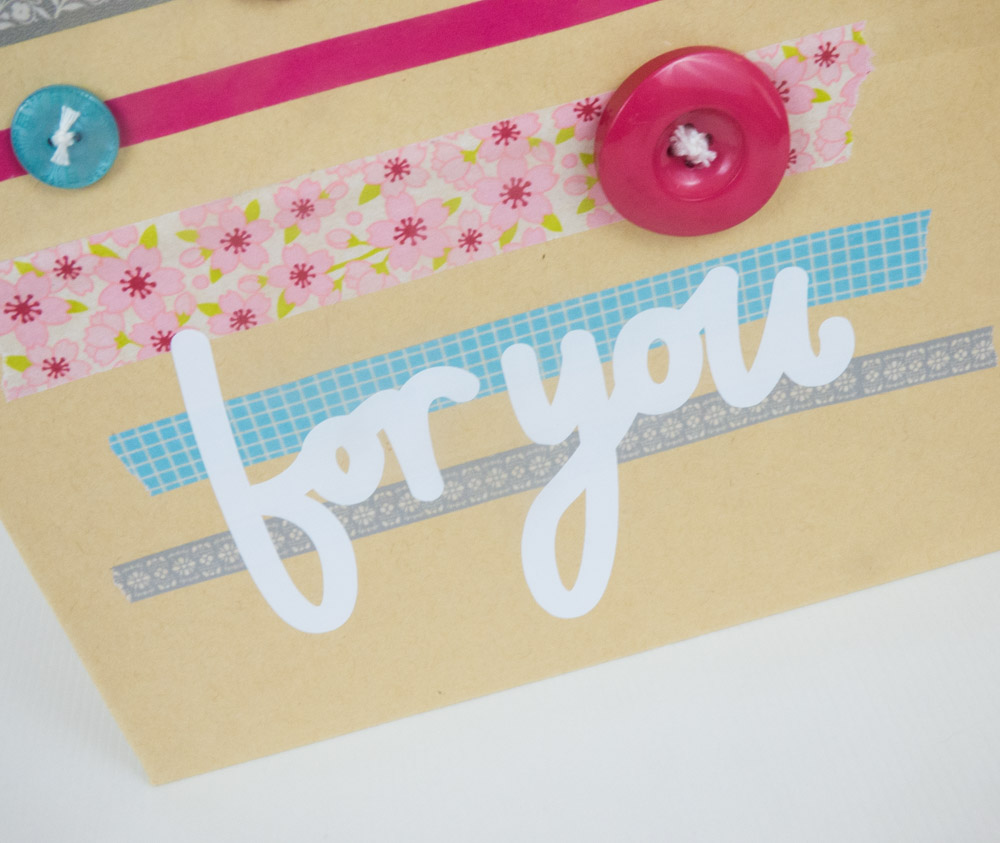 5. Tie a bow from sheer ribbon around one side of the handle.
And there you have it…five steps to a fabulous all-occasion gift bag! While my bag is a generic theme, this bag design could be customized for any holiday by selecting washi tape and buttons that are themed and colored appropriately (such as red and green for Christmas).
What occasions do you use gift bags for?
The following two tabs change content below.
Nancy Nally
Nancy Nally is the social media manager of Buttons Galore, and the owner of Nally Studios LLC., which publishes ScrapbookUpdate.com and CraftCritique.com.
Latest posts by Nancy Nally (see all)