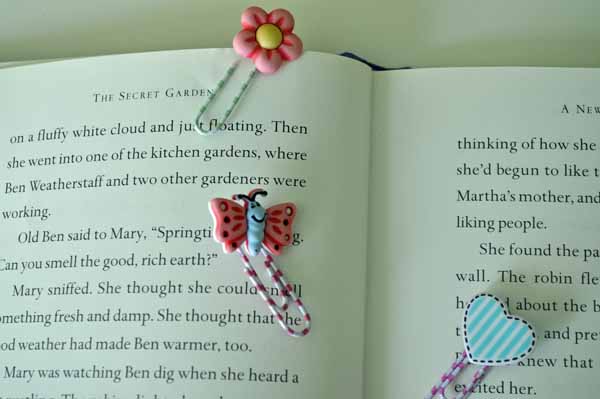 It's almost time for summer reading. These quick and easy Paper Clip and Button Bookmarks are a great kids project. With our selection of unique buttons, you can make bookmarks to match your child's interests. Does your child love the book, The Secret Garden? How about creating a collection of garden themed bookmarks? A gift of the book and the garden bookmarks would also make a darling gift!
These would also be great teacher's gifts. Give your favorite teacher a stack of books, some beach-themed bookmarks the kids made, and they will  be ready to hit the beach and rest up after a long school year!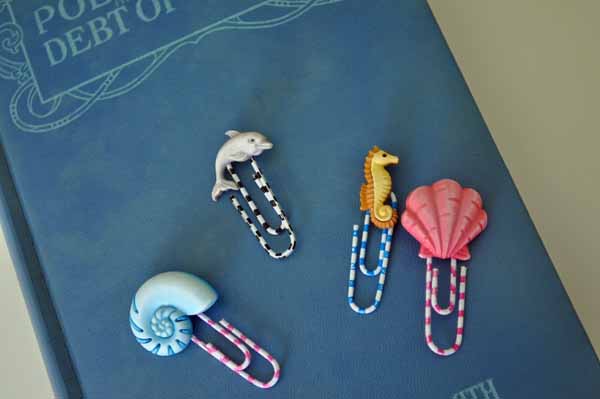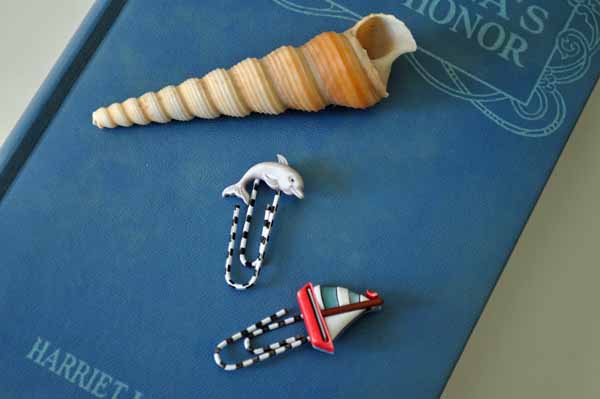 The possibilities for these are endless! Here's how to create your own Paper Clip and Button Bookmarks:
Supplies:
Instructions:
Slide the button onto the paper clip. Place a small drop of glue to hold the button in place. You can make dozens of these in only minutes!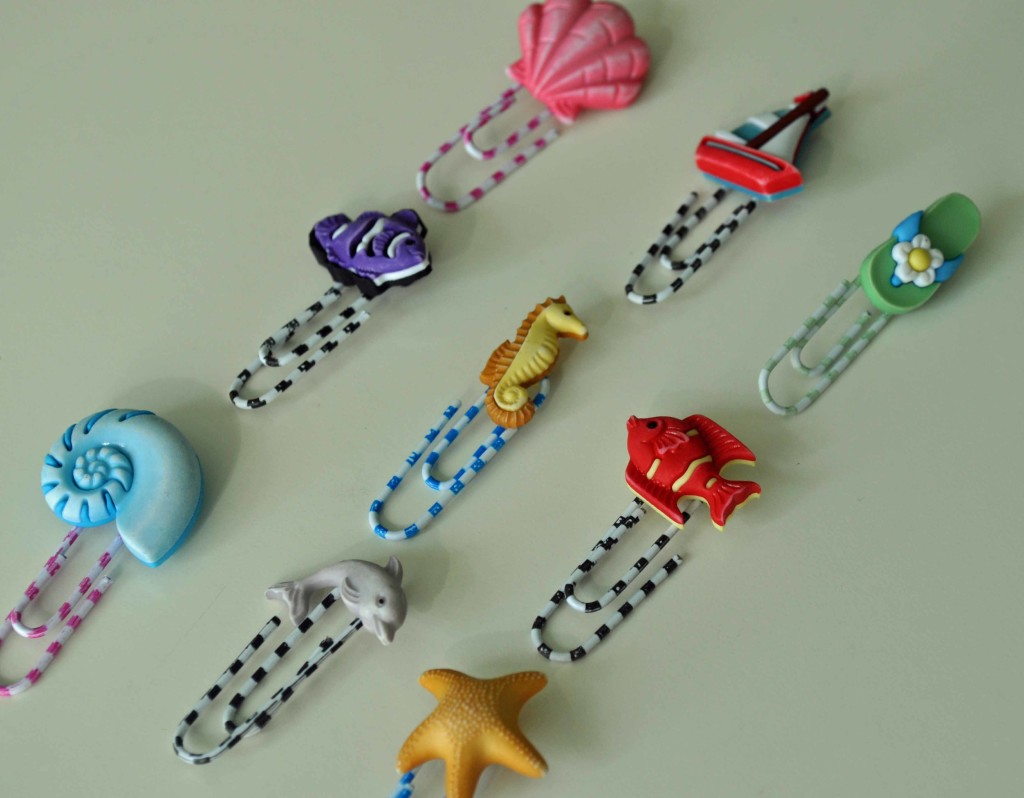 The following two tabs change content below.
Laura Bray is a designer, writer and lifestyle expert. She inspires creative women to live a life of balance & simplicity by sharing her modern twist on traditional home arts. You can visit her on her blog at www.katydiddys.blogspot.com
Latest posts by Laura Bray (see all)