Here is a fantastic way to create custom  DIY gift wrapping in fifteen minutes (or less) using buttons, fabric markers and glue.  Check it out!  Yay, it's Fifteen MINUTE Friday!!!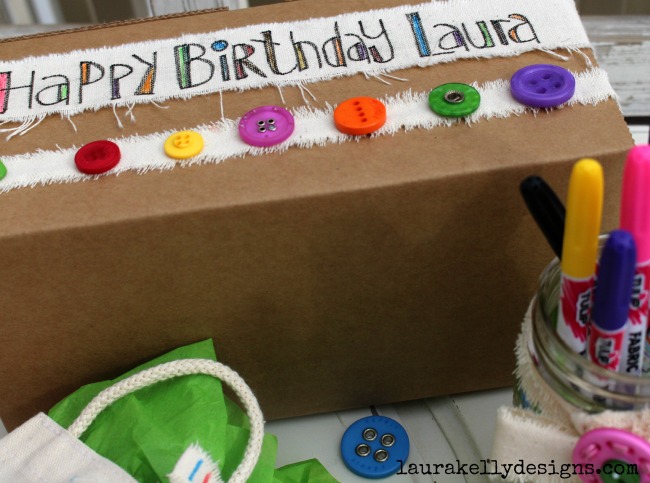 A tip for buttons and fabric if you are not up for sewing…super tacky adhesives work best!  I love the Fast Grab Tacky from Aleene's because it holds the buttons right away and keeps them in place until totally dried.  You can see in the next picture that the buttons are in place and the glue is still wet.  I love that!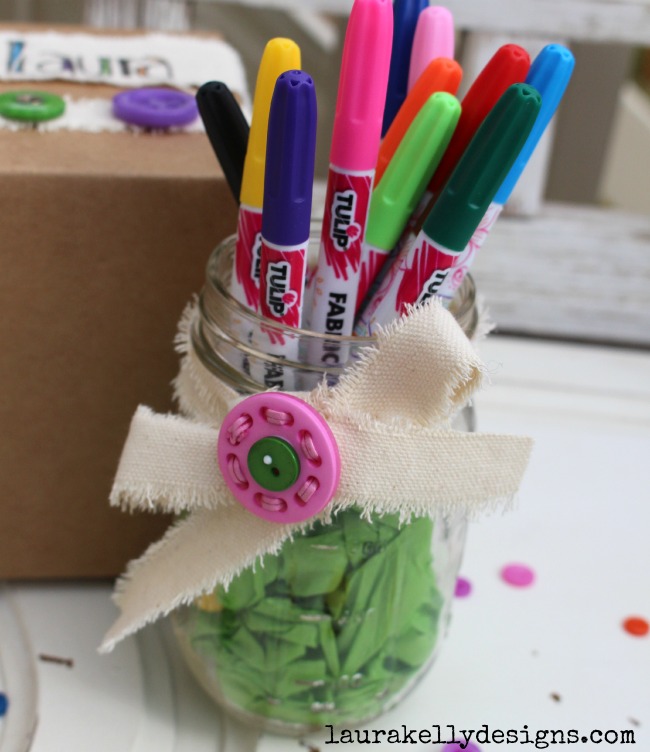 You can get more ideas and the full tutorial over on my blog HERE.
The following two tabs change content below.
Latest posts by Laura Kelly (see all)