Looking for an activity to entertain the kids this Christmas? Our felt Christmas tree ornament project is quick and easy, and perfect for kids of all ages! Better yet, it's a great (and affordable) activity for doing with large groups for parties and class activities.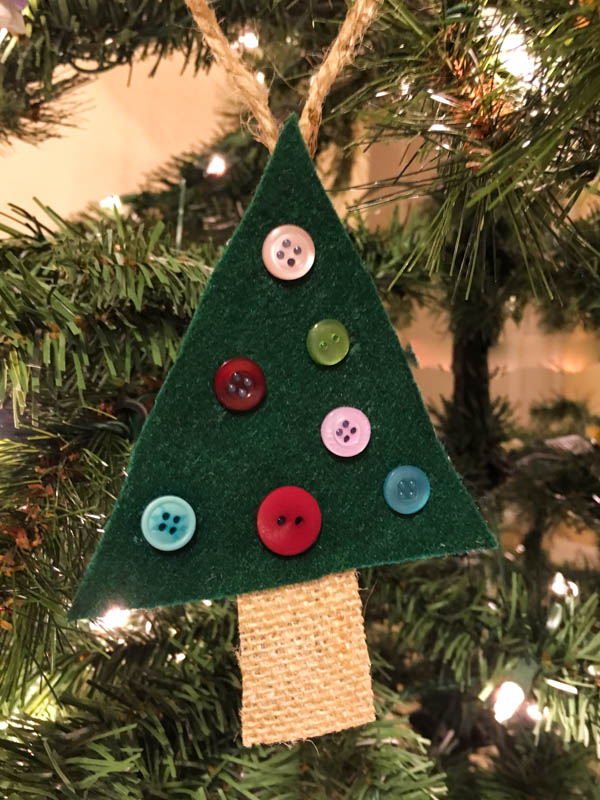 Supplies:
Eco-Fi Plus Felt in Kelly Green
Burlap Sheet or brown felt
Twine or yarn
Hot glue gun or white glue
Any felt will work for this project, but I chose to use the heavier Eco-Fi Plus because it stands up better to the weight of the buttons than thinner felts and hangs better as a result.
Constructing these tree ornaments are fast and simple. They are created from two simple shapes cut by hand from felt and/or burlap. Older children can draw and cut their own shapes, and the shapes can be pre-cut for younger children.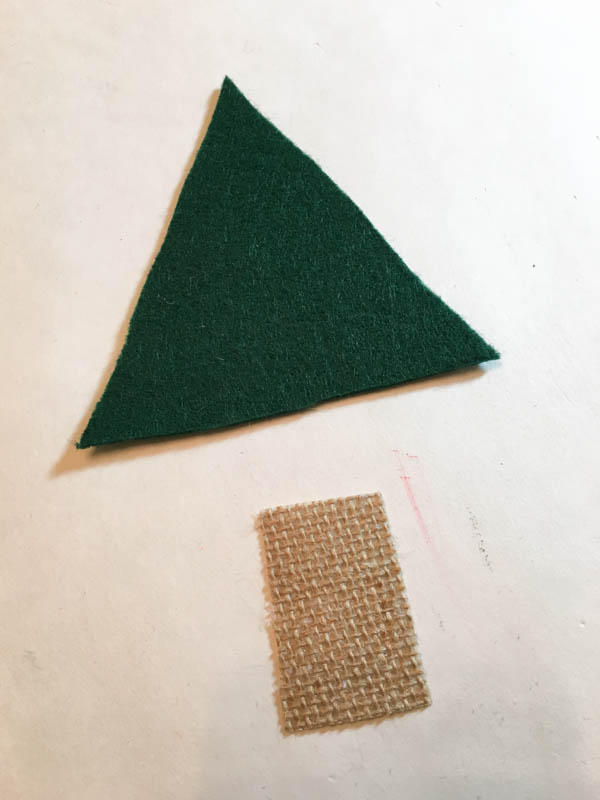 Assembling the tree parts (and adhering the buttons) can be done with hot glue or with a clear drying white glue, depending on the age of the kids making the ornaments.  The hot glue will dry faster, if the ornaments need to be moved or hung quickly. Or, to make the project even more educational, practice some sewing skills and sew everything together!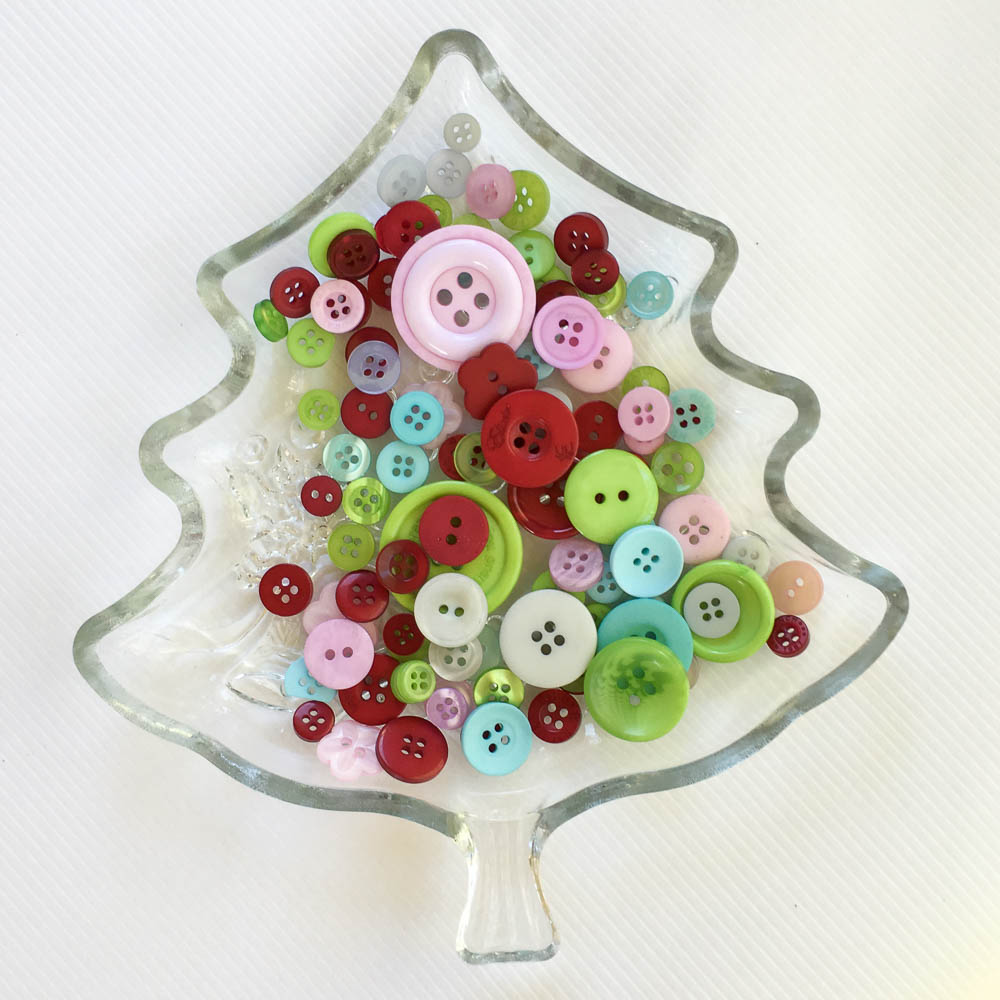 Choosing different buttons will make each kid's felt Christmas tree ornament look unique! For a fun country Christmas look, I decorated my felt Christmas tree ornament with buttons from our new Button Bonanza called "The Merriest".
To complete your ornament, it needs a hanger. I made a loop of twine and attached it to my ornament with hot glue. Ribbon or yarn could also be used.
This easy and fun felt Christmas tree ornament will provide fun for the whole family, and the kids will love creating their own personal design for it! These ornaments would also make beautiful custom gift tags (with the addition of an address label sticker on the back for writing on) for grandparents that can be saved and treasured for years to come.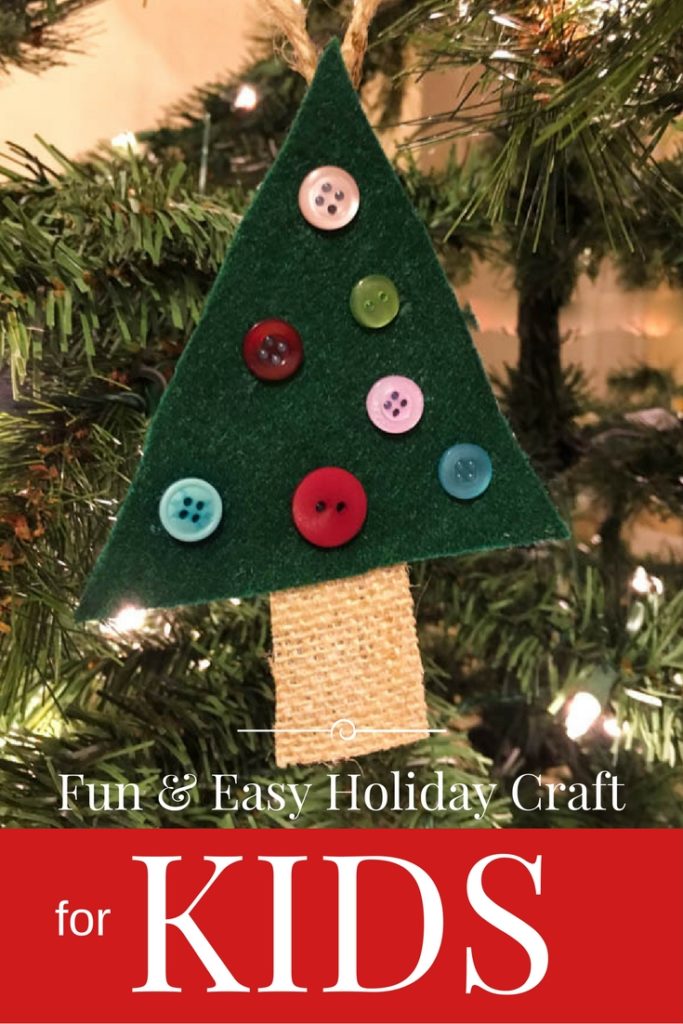 Are you going to button up your Christmas tree this year?
The following two tabs change content below.
Nancy Nally
Nancy Nally is the social media manager of Buttons Galore, and the owner of Nally Studios LLC., which publishes ScrapbookUpdate.com and CraftCritique.com.
Latest posts by Nancy Nally (see all)