Today we are continuing our week of sneak peeks for the CHA Creativation 2017 show at Buttons Galore with more 28 Lilac Lane previews! Today we've got two sneak peeks of new products to share with you from 28 Lilac Lane designer May Flaum.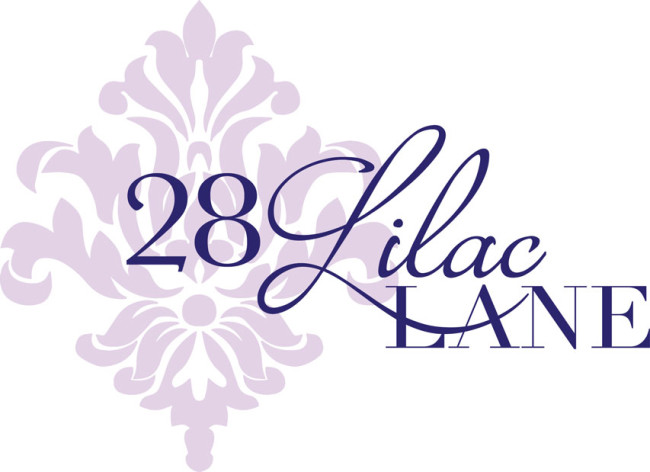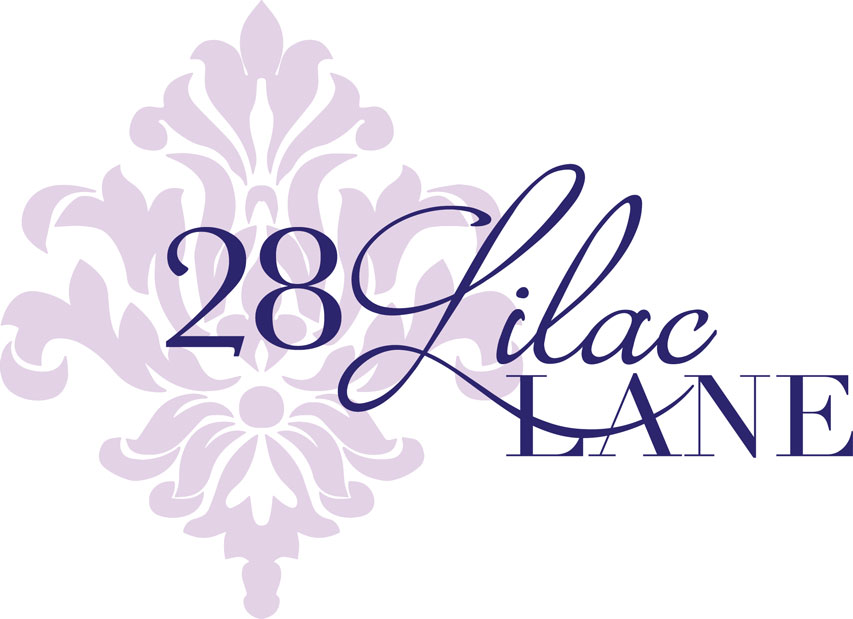 Our first sneak peek is for lovers of our immensely popular 28 Lilac Lane embellishment bottles! May has designed six fabulous new bottles, to join the beautiful palette of 18 that are already available.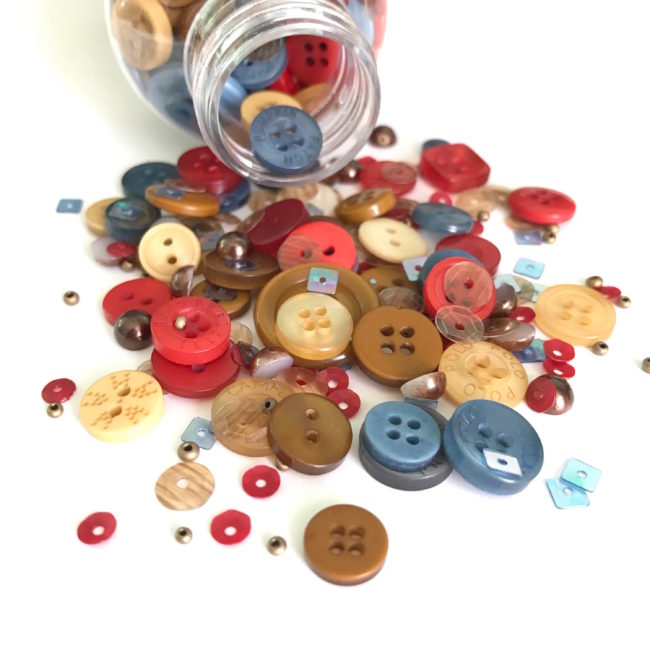 Do you yearn for the smell of fresh plowed dirt, grandma's plaid dish towels, and berries picked fresh off the vine growing on the fence at the bottom of the yard? Then our "Farmhouse" embellishment bottle, a mix of Americana reds and blues paired with antique brown and creams, is just what your projects are looking for!
The full list of new 28 Lilac Lane embellishment bottles that are shipping to stores February 10th are:
Fruity Fun
Queen Bee
Fiesta
Gems
Stormy Sky
Farmhouse
The 28 Lilac Lane embellishment bottles include a blend of buttons, sequins, seed beads, and pearls, and retail for $5.99.
But wait…there's more! We've also redesigned and added to our 28 Lilac Lane sequin tins!
Our popular sequin tins are still in the same great round tin packaging with a transparent lid. But now (instead of being a single round size) our new sequin tin mixes features a blend of 3mm, 4mm, 6mm and 8mm round sequins along with special shaped sequins. And the best part is the price – our new sequin tins are priced at only $3.49.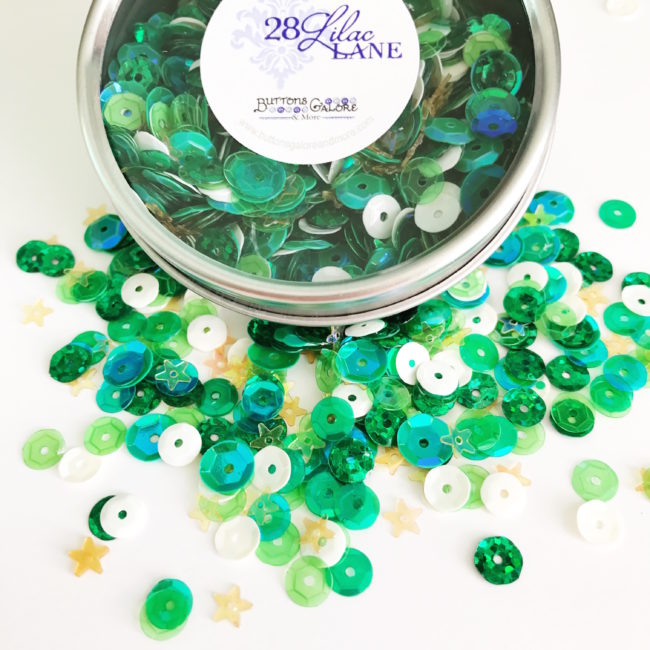 Are you ready for the wearing o' the greenery? Lady Luck is! This new 28 Lilac Lane sequin tin blends shades of green sequins with white sequins, along with fun golden stars!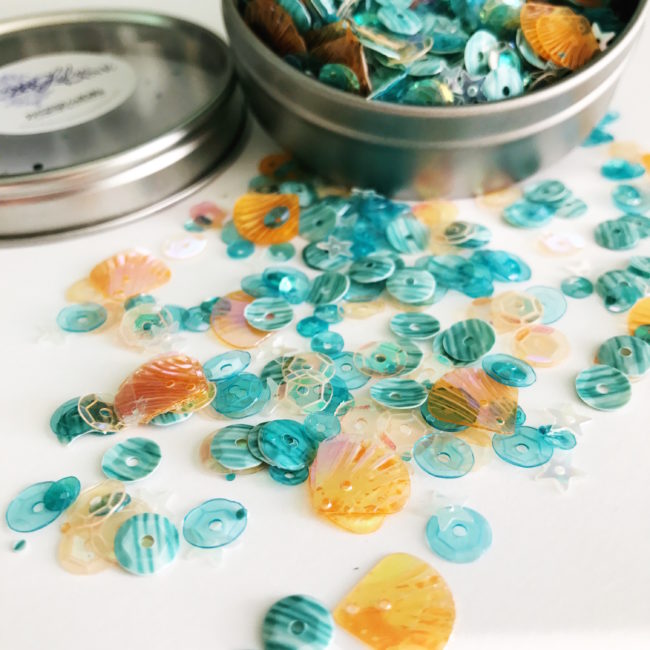 Tired of shoveling snow? A "Seaside Holiday" is just what you need! With Caribbean blues and golden sand sequins, accented with large seashell sequins, you can almost hear the waves and feel the sand between your toes!
The new sequin tin mixes debuting at CHA Creativation 2017 and shipping February 10th are:
Denim Blues
Spring Butterflies
Fairy Sparkle
Lady Luck
Violet Blossom
My Valentine
Not So Heavy Metal
Mixed Berry
Redwood Grove
Seaside Holiday
Grandma's Roses
Party Time
Visit us in booth #1227 at the CHA Creativation show in Phoenix this weekend to see the whole collection of new embellishment bottles and sequin tins, as well as beautiful samples using the whole 28 Lilac Lane product line!
If you can't attend the show, please watch our social media (links in sidebar) and May's blog for more reveals! And watch for these in your local stores in mid to late February!
The following two tabs change content below.
Nancy Nally
Nancy Nally is the social media manager of Buttons Galore, and the owner of Nally Studios LLC., which publishes ScrapbookUpdate.com and CraftCritique.com.
Latest posts by Nancy Nally (see all)