Today is our fourth and final CHA Creativation Sneak Peek for 28 Lilac Lane. (But stay tuned tomorrow for our final Buttons Galore sneak peek!) They're cute, they're colorful…they're 28 Lilac Lane Sequin & Bead Mixes!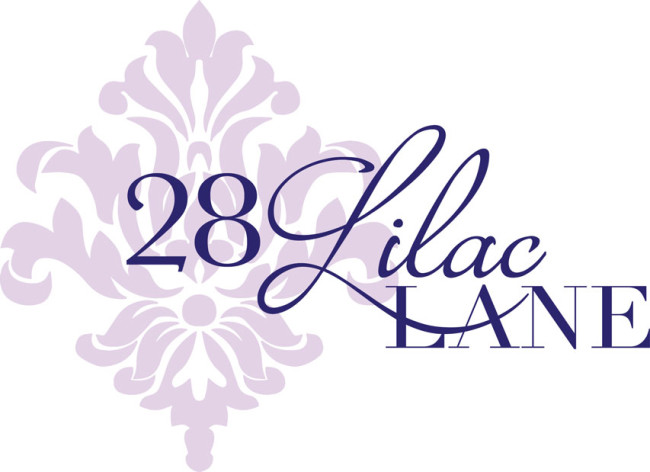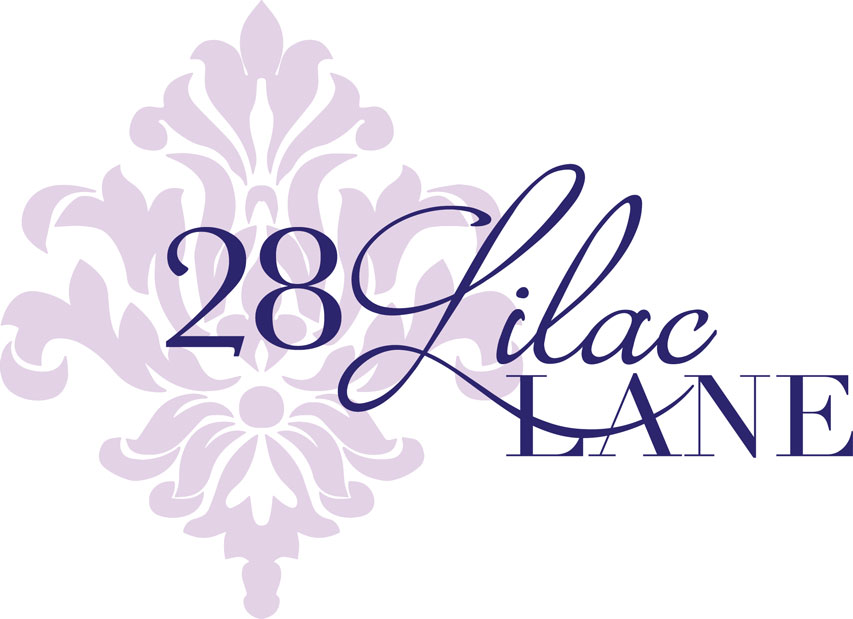 The twelve new 28 Lilac Lane Sequin and Bead Mixes retail for just $2.99, and are packaged in 20ml "nailpolish" style bottles. these special blends combine seed beads and round sequins with fun shaped sequins to create beautiful projects!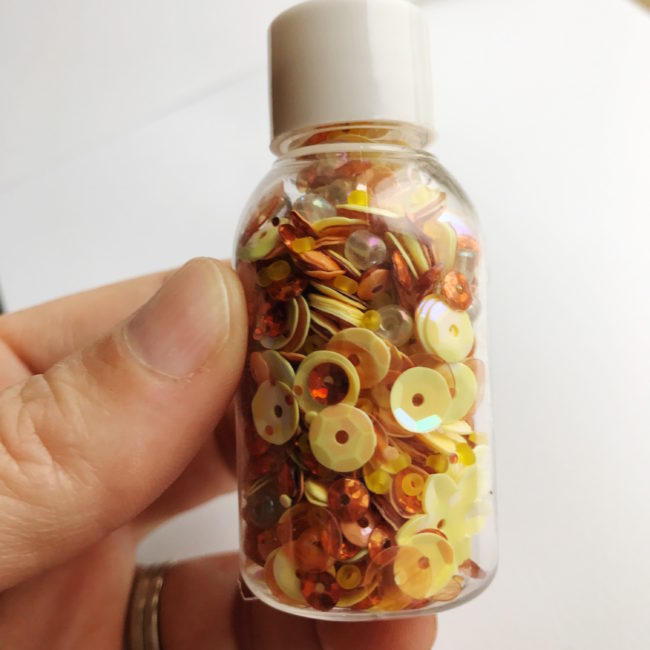 Easy to store on a shelf or in a drawer, these pretty bottles contain just the right quantity of sequins and seed beads for cards or mixed media projects!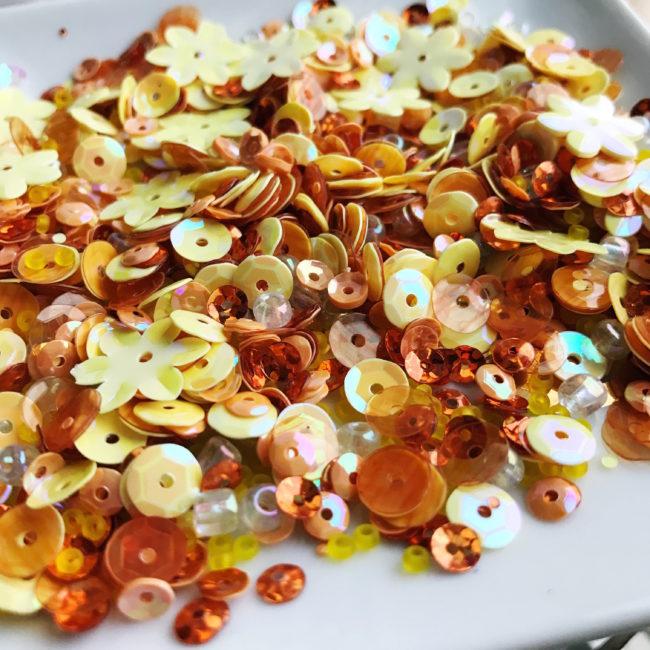 The refreshing palette of "Citrus Fun" features crisp shades of orange and yellow paired with crystal beads. The highlight, however, is the large yellow sequins that will add a floral sparkle to your shakers or mixed media designs!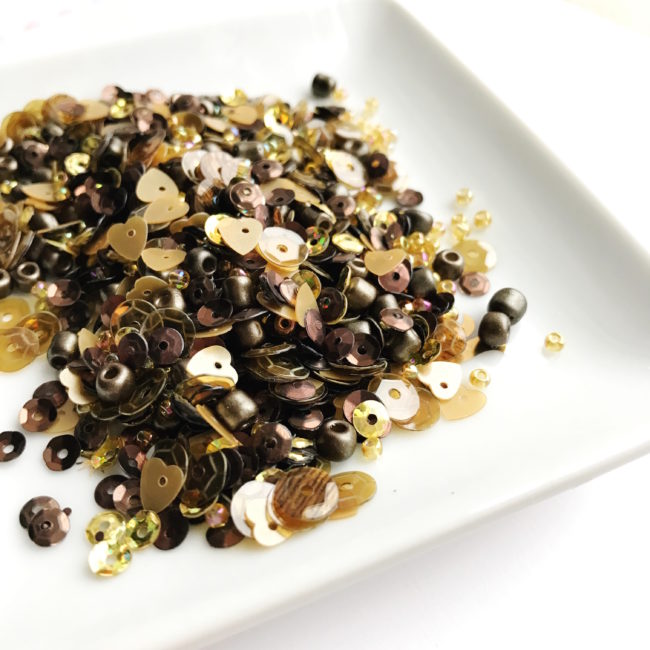 Of course, we can't forget our furry friends! The brown shades and white sequin accents of "Puppy Paws" are definitely man's   – and woman's – best friend in the craft room! And for the shaped sequin in this kit, what could be better than a heart to honor our furry family members?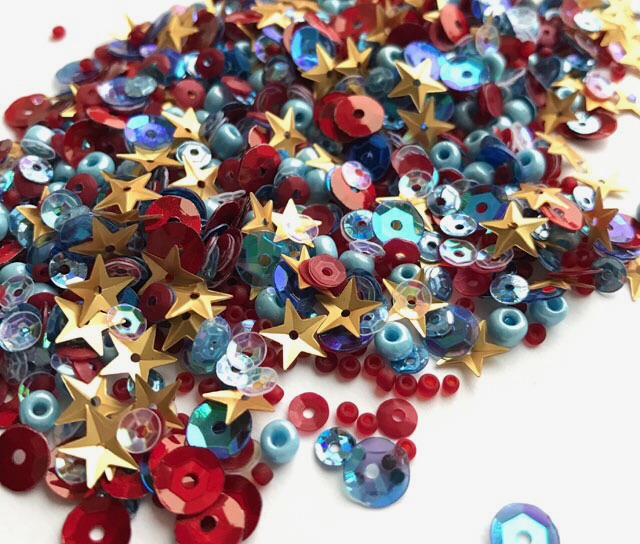 Americana is an oh-so-trendy for 2017, and of course May has given 28 Lilac Lane its own interpretation of it. "Stars & Stripes" sparkles with a mix of blues and red, accented with gold stars. Use it for patriotic shaker cards or to accent that American farmhouse style project!
Whatever your need, there's a new 28 Lilac Lane Sequin & Bead Mix for every occasion. Collect them all:
Wisteria Hues
Citrus Fun
Stars & Stripes
Puppy Paws
Spring Blooms
Blues Mix
Black Tie
Pretty Pinks
Winter Whites
Aqua Dreams
Forest Gems
Metallic Mix
Visit us in booth #1227 at the CHA Creativation show in Phoenix this weekend to see the whole collection of new 28 Lilac Lane Sequin & Bead Mixes, as well as beautiful samples using the whole 28 Lilac Lane product line!
If you can't attend the show, please watch our social media (links in sidebar) and May's blog for more reveals! And watch for these in your local stores in mid to late February!
The following two tabs change content below.
Nancy Nally
Nancy Nally is the social media manager of Buttons Galore, and the owner of Nally Studios LLC., which publishes ScrapbookUpdate.com and CraftCritique.com.
Latest posts by Nancy Nally (see all)