Today we are back with one last CHA sneak peek for the Creativation trade show this weekend. This sneak peek is from our main Buttons Galore line – and what could be a more perfect combination than buttons and mason jars?

Our brand new Buttons Galore Mason Jars are filled with over 200 assorted buttons in a rainbow of colors that are perfect for your sewing, crafting, and mixed media projects. They come in 15 trendy color assortments, and retail for $5.99. Look for these in stores in mid-February 2017!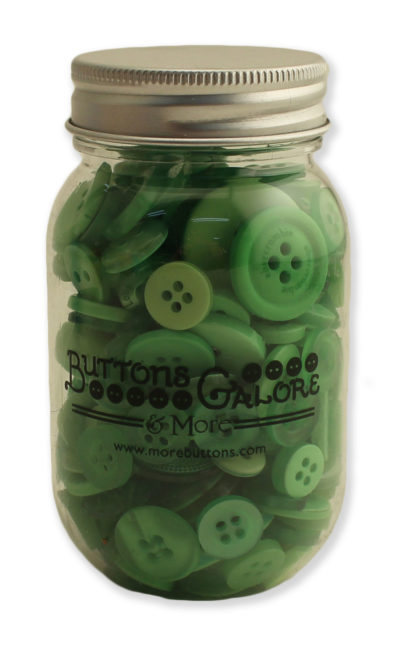 Our first color is "Greenery", one everyone is buzzing about for 2017! This color will add an of-the-moment touch to your sewing, papercrafting, and home decor projects!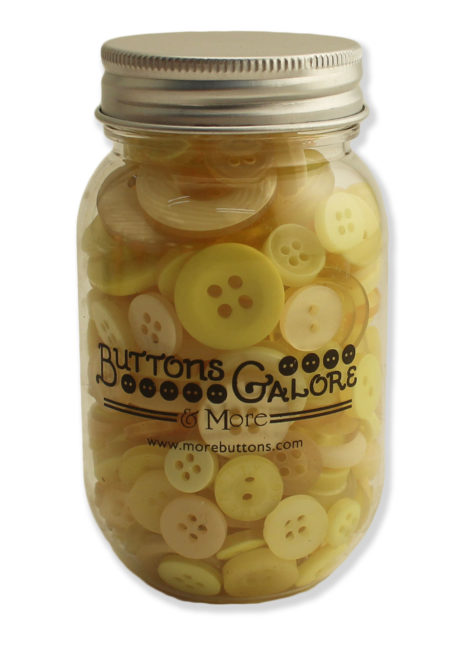 Yellow is also a hot color for this year and our beautiful "Lemon Twist" will make you long for sunshine and tall glasses of cool lemonade! Equally at home in fun kids' projects and trendy fashion, this citrus shade is as versatile as it is cheerful.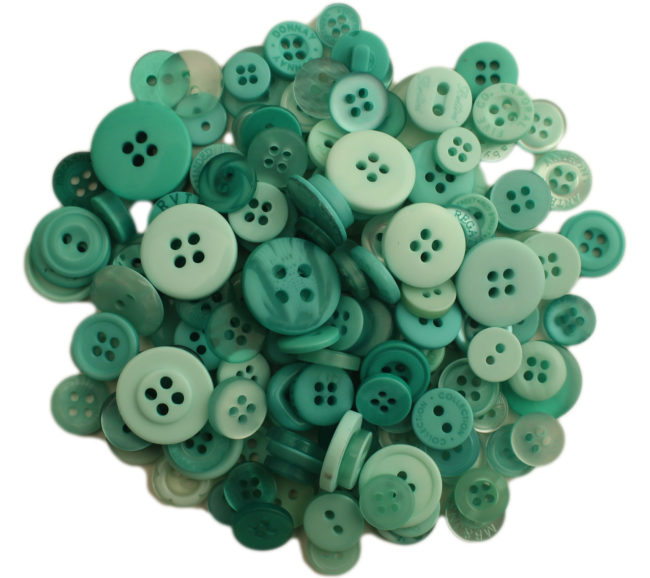 Dive right into "Tidewater"! These turquoise blue tones will have you longing for a Caribbean beach – and is a great unisex color for a variety of mixed media, scrapbooking, and sewing projects!
Our new Buttons Galore Mason Jars come in fifteen different color assortments, and retail for $5.99:
Big Apple
Lemon Twist
Open Seas
Sweet Mango
Sour Grapes
Greenery
Pink Grapefruit
Sunrise
Bali Blue
Tidewater
Leafy Green
Smokey Greys
Antique White
Cocoa
Periwinkle Garden
Visit us in booth #1227 at the CHA Creativation show in Phoenix this weekend to see the whole collection of new Buttons Galore Mason Jars, as well as beautiful samples using a variety of products from our whole product line!
If you can't attend the show, please watch our social media (links in sidebar) for posts from the show and links to blog articles with projects featuring our latest products! And watch for all of our new products in your local stores in mid to late February!
The following two tabs change content below.
Nancy Nally
Nancy Nally is the social media manager of Buttons Galore, and the owner of Nally Studios LLC., which publishes ScrapbookUpdate.com and CraftCritique.com.
Latest posts by Nancy Nally (see all)