It's show time! This past weekend, our staff traveled to Phoenix, Arizona to exhibit at the annual trade show put on by the Craft & Hobby Association (which is now called Association for Creative Industries). Thanks to everyone who stopped by to see us at Creativation 2017!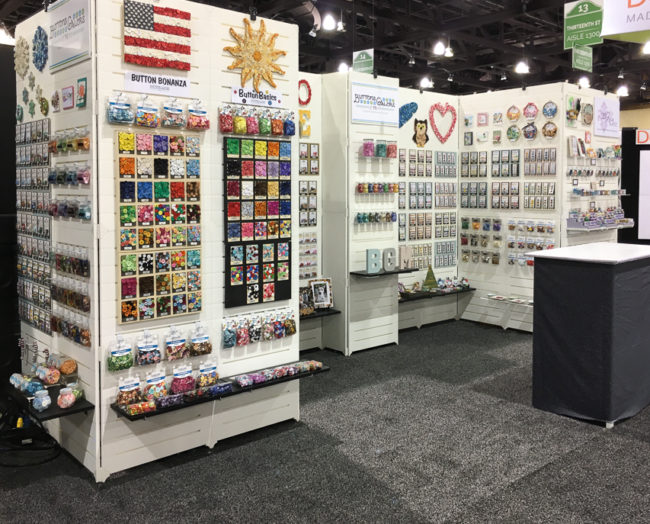 Our booth in aisle 12 was stuffed with colorful sample boards featuring our numerous button lines, such as Button Bonanzas, Button Basics, and of course our 3D buttons!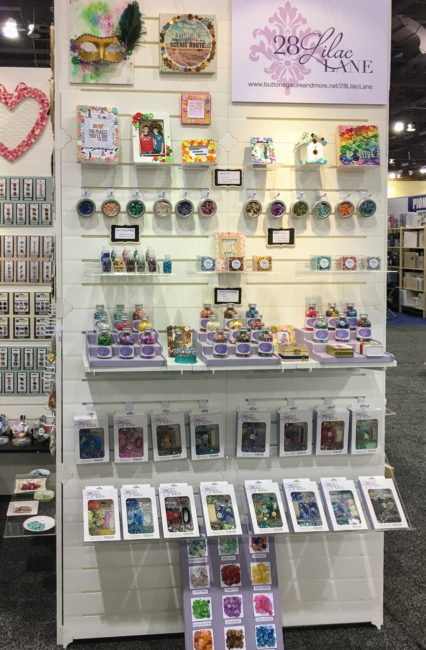 And of course an entire section of the booth was devoted to the beautiful 28 Lilac Lane collections designed by May Flaum.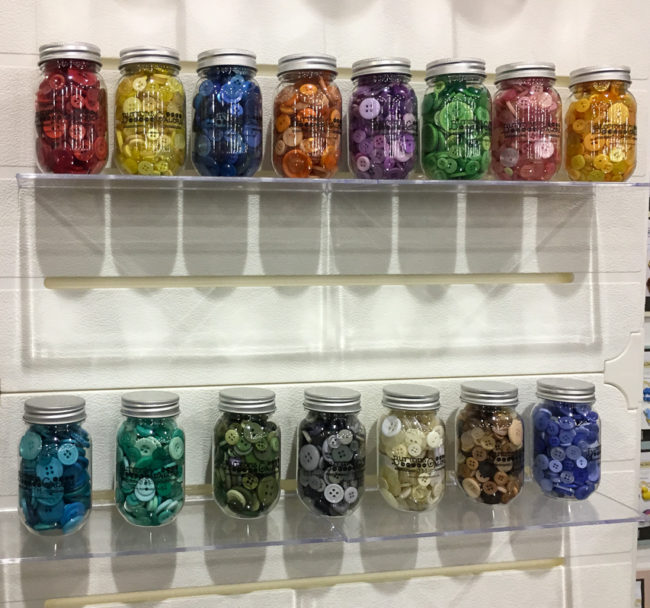 Plenty of our new products were on display. Our new Button Mason Jars, which we sneak peeked last week, were on display in a rainbow of button color!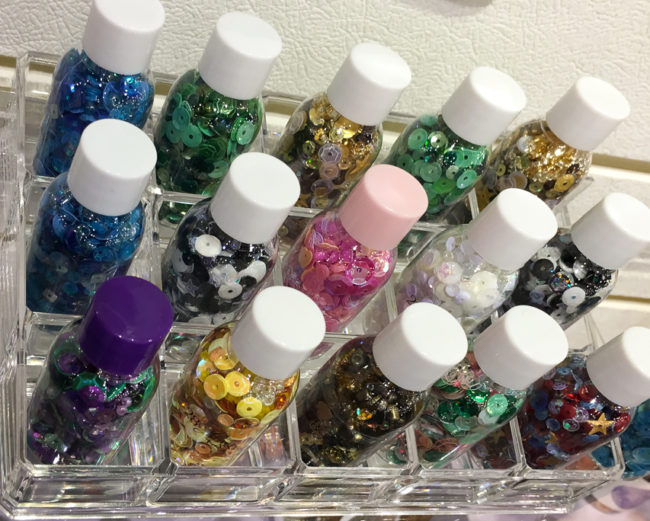 Over on the 28 Lilac Lane wall, we showed how you can organize our cute new Sequin & Bead Mixes in a nailpolish organizer!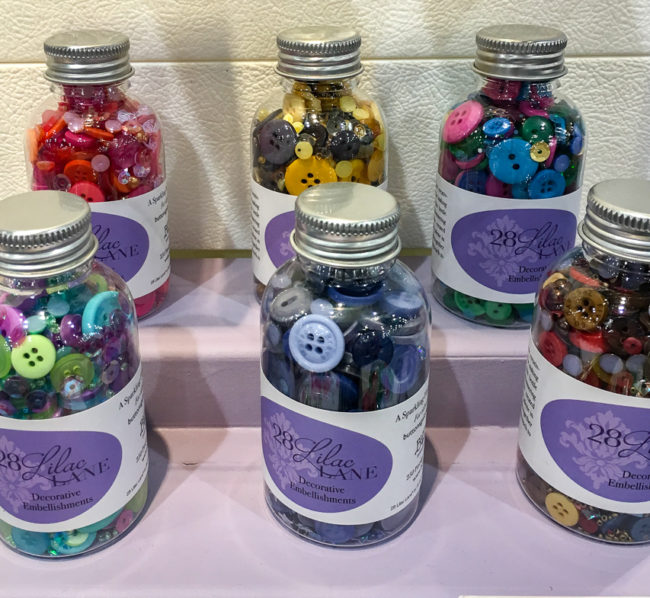 May's six new embellishment bottles full of bright colors looked fabulous on a shelf in the booth!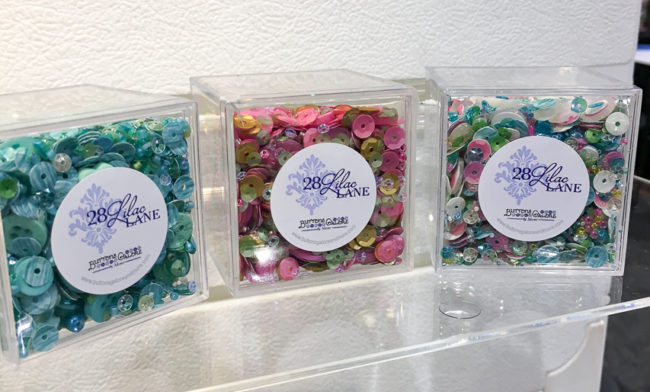 The new 28 Lilac Lane shaker mix cubes really show off the shimmering sequins, buttons, and beads inside of them!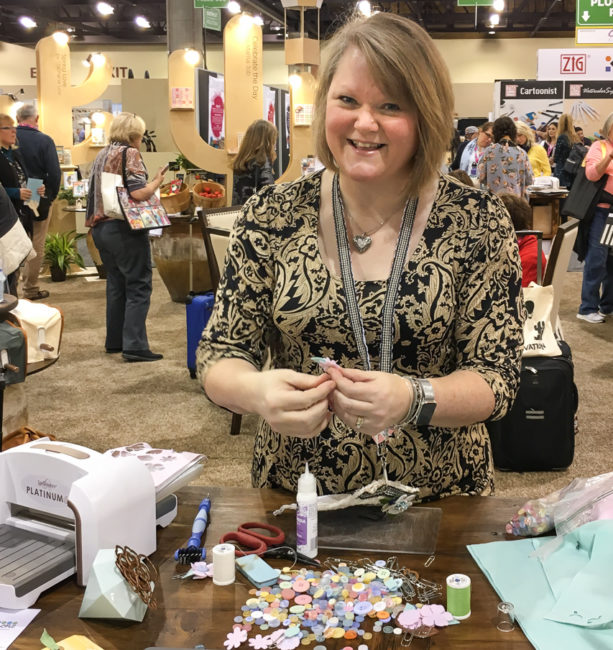 Our booth wasn't the only place that you could see Buttons Galore buttons at Creativation! Designer Tammy Tutterow was doing a make & take event in the Spellbinders booth on Saturday morning that combined her signature collection's dies with our buttons to make beautiful clips for your planner!
Our pastel Button Bonanza buttons looked great with Tammy's felt flowers!
Thanks to all who visited the booth at Creativation! We really enjoyed spending time with all of you, and look forward to seeing you again soon!
The following two tabs change content below.
Nancy Nally
Nancy Nally is the social media manager of Buttons Galore, and the owner of Nally Studios LLC., which publishes ScrapbookUpdate.com and CraftCritique.com.
Latest posts by Nancy Nally (see all)