Hey y'all! It's Lorrie here with my first project for the Buttons Galore team! Today I am sharing a cool wall hanging canvas featuring an embellishment kit from 28 Lilac Lane.
I had this cute quote that I loved and I wanted to show it off, so I decided to make a wall hanging using the quote and matching scrapbook paper on a 5″x 7″ canvas. Such an easy and fun project!
Supplies needed:
5″x 7″ stretched canvas
light brown acrylic paint
paintbrush
red liner tape
adhesive dots
brown ink
foam adhesive dots
patterned scrapbook paper
quote (from patterned paper, or use a stamp)
I started by painting the canvas using a light brown acrylic paint. I then cut out the quote and a 3″x 5″ piece of coordinating paper (the quote came from a sheet of quotes as part of a paper collection), and inked the edges.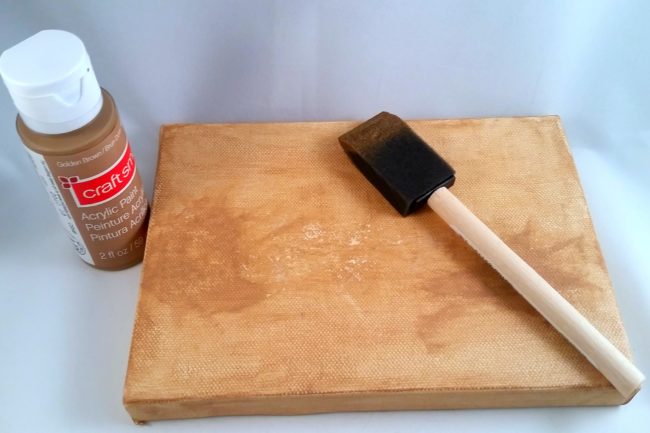 I attached the paper to the canvas using double-sided tape. Then I used adhesive foam dots to "pop up" the quote —  this is an easy way to add dimension to your paper projects. Next came the fun part: adding the embellishments from this adorable "Let's Go" embellishment kit by 28 Lilac Lane!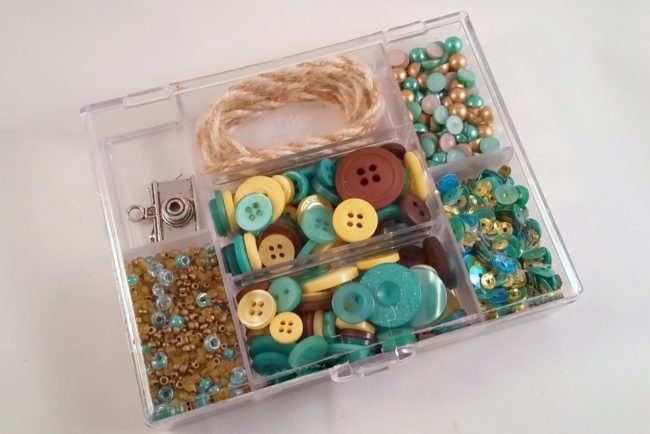 I will let you in on a little secret — I am not a big fan of liquid adhesives. I use them on projects, but they aren't my favorite, mainly because here in the hot, humid south they take forever to dry. So to hold the sequins and beads from the embellishment kit onto my wall hanging, I used my not-so-secret weapon: red liner tape! Red liner tape is a double-sided tape that holds just about anything. It is the perfect alternative to liquid glues.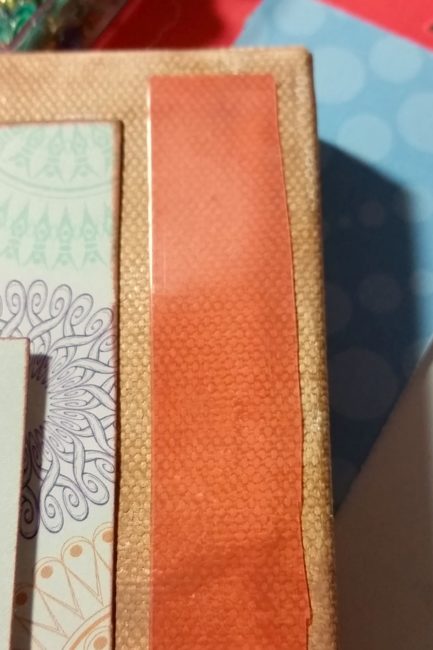 I applied red line tape to the edges of the canvas, and then sprinkled the sequin mix onto the tape. Just like when you're using glitter, sprinkle the sequins liberally onto your project, then pick up and shake the item to remove the excess. Once most of the tape has been covered, fill in any empty spaces with the tiny seed bead mix and pearls from the kit.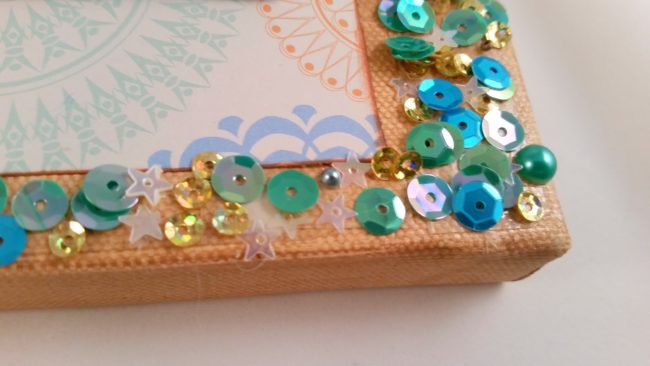 For the finishing touch, I placed gold pearls from the Embellishment Kit on each corner of the quote using mini adhesive dots.
Now you have a fun quote wall hanging that would look great on any wall in your home – and plenty of embellishments left over in your "Let's Go" kit for lots more creative fun!