Editor's Note: Today 28 Lilac Lane designer May Flaum is visiting us on the blog to introduce her new Limited Edition 28 Lilac Lane "Fall Jewels" Mix that is available only from our online store while supplies last!  
When I think about fall I think of cooling temperatures and cozy sweaters, bringing in jewel tones and saying goodbye to summer brights. Inspired by these things, I have pulled together this new limited edition mix of embellishments to celebrate my favorite season. For anything from back to school to falling leaves, paired with the autumn afternoon kit or used on its own – this mix is sure to inspire a wealth of crafting ideas. From a beautiful carved button to the berry, green, and blue buttons and plenty of matte gold sequins you won't want to miss out on this special mix.
One of my favorite things to do is create a card with a simple hand cut or die cut shape, a sentiment sticker or stamp, and plenty of embellishments! Inspired by the large beautiful wood button in this mix, I started from there and worked smaller with my details. Clustering embellishments is one of my favorite things to do, and I always encourage people to start with the biggest and work smaller to fill any gaps or spaces.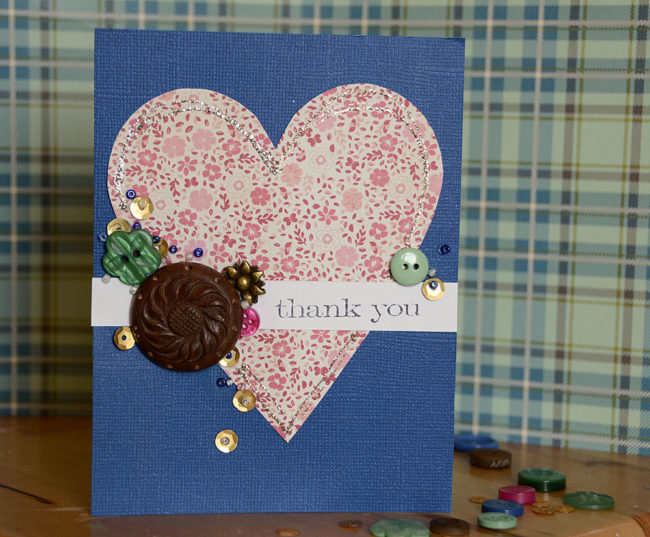 I do so love to decorate frames with buttons and embellishments, but this time I didn't have a frame quite the right color. What's a crafter to do? Recolor it! I used alcohol inks, however paints, staz-on ink, or other color mediums could also work well depending on your surface. To keep the focus on the photo and the project from being overwhelmed I worked in one corner instead of covering the entire frame.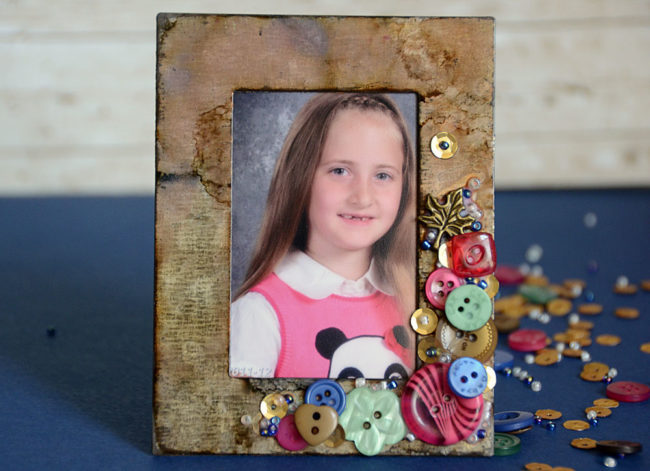 Both of these projects would work with any of the 28 Lilac Lane products, and this new mix is beautiful combined with a number of other kits and bottles such as the Attic Findings, Paws & Pets, Autumn Afternoon, Toasted Graham, Birds of a Feather, and more.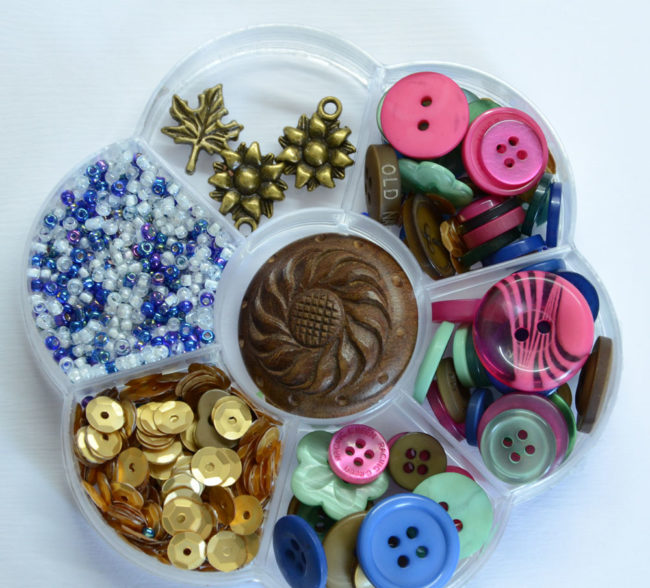 SPECIAL OFFER: This limited edition 28 Lilac Lane "Fall Jewels" kit, regular price $6.99, is available through Friday for a special price for $5.99 if you use code "LL400" when you order!
Don't forget that all orders from our online store over $30 qualify for FREE SHIPPING!
You can find all of these products that May mentioned in her video in the Buttons Galore online store: