The weather is warming up and soon it will be t-shirt season! Using buttons to embellish a t-shirt is an easy way to add some instant style to an inexpensive, plain piece of clothing without the need for a sewing machine or hours of time.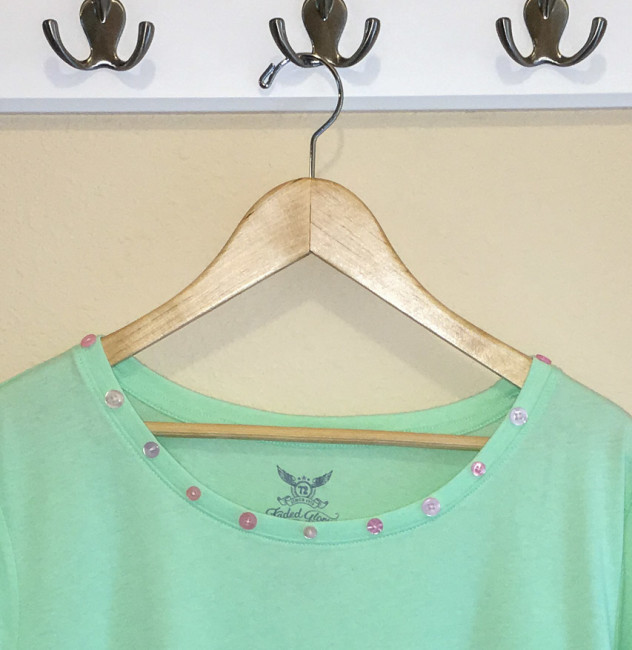 This project can be done on any affordable basic t-shirt. The only supplies needed are buttons and a needle and thread.
To coordinate with this green t-shirt, I selected our Strawberry Cheesecake Color Blend buttons, gentle shades of pink that contrast nicely to the shirt's green tone. But this project could be made in any color combination, like school colors, which makes it perfect for special events or creating a custom piece to match that hard-to-match clothing!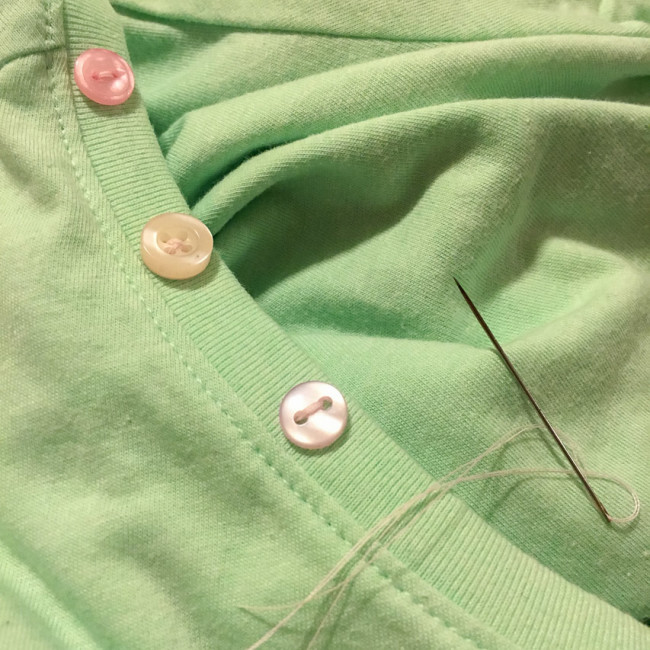 Beginning at one of the shoulder seams, sew the buttons centered onto the border of the neckline. The spacing of the buttons can be measured if you'd like, but I chose to estimate my placement. The spacing distance will depend on how many buttons you'd like to use. If you want a heavily embellished look, put your buttons close together – or even touching! Spacing the buttons further apart, as I chose to, will give a more delicate look to the embellishment.
For a more interesting design, you can vary the sizes and colors of the buttons like I did. I recommend, however, keeping them small enough on a shirt with a binding like this on the neck to stay within the trim itself.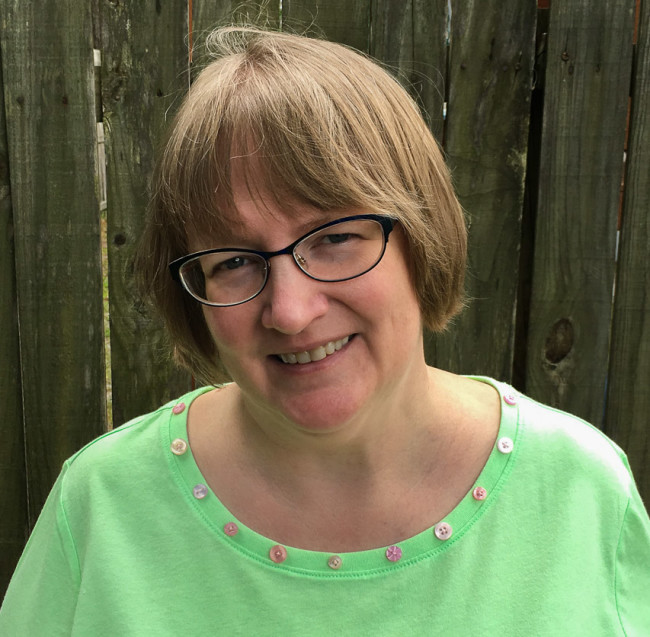 The finished result is an embellished t-shirt that is affordable and simple to make, and an easy look that will still look "finished" around the neck if you skip wearing jewelry.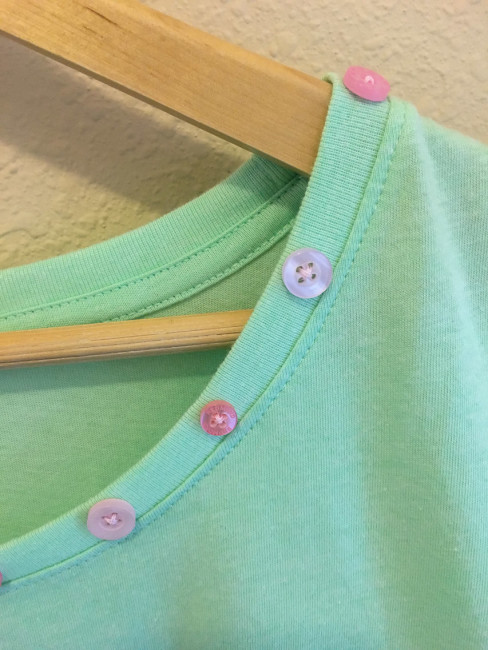 While you are at our webstore checking out the Strawberry Cheesecake Color Blend buttons, don't forget to also check out our spring clearance sale section. Some items are as much as 80% off as we are clearing out inventory in preparation for moving our warehouse!
The following two tabs change content below.
Nancy Nally
Nancy Nally is the social media manager of Buttons Galore, and the owner of Nally Studios LLC., which publishes ScrapbookUpdate.com and CraftCritique.com.
Latest posts by Nancy Nally (see all)