It's a gift box…it's Christmas decor…it's a Christmas album! Today, we are closing out our Christmas projects with a Christmas Village Gift Box that is beautiful holiday decor while it hides a few secrets!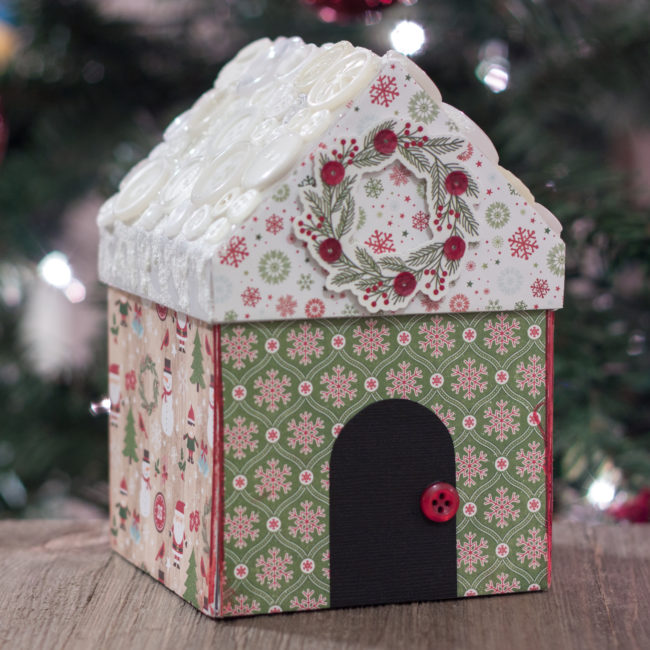 Supplies:
DCWV Explosion Box
Echo Park "I Love Christmas" 6×6 paper pad
Echo Park "I love Christmas" elements sticker sheet
black cardstock
Scrapbook Adhesives by 3L Foam Dots
White Glue
Red Ink
Ranger Tim Holtz Distress Stickles in Picket Fence
This project is based on an "explosion box" by DCWV. Take the lid off, and it opens up to hide a small gift inside  and also show a few mini album pages!
All of the sides of the box are covered in fun patterned papers that were applied decoupage style with white glue. Once the glue dried, embellishments were added. The "door"was cut from black cardstock and glued on, along with a button handle. The wreath sticker had sequins added to it before it was attached with foam dot adhesive to give it depth. And on the rear, a sticker announces the house as a gingerbread bakery!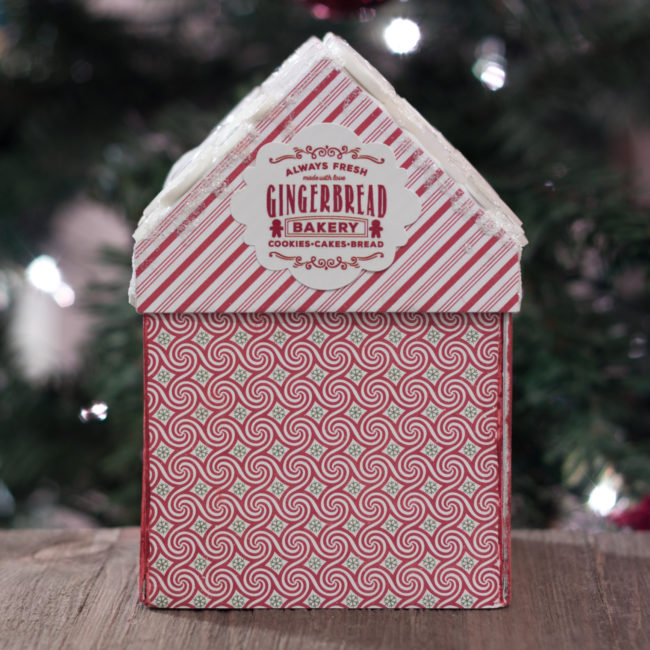 The roof top of my Christmas village gift box was left blank when the papers were decoupaged on the rest of the house. The blank white surface gives the appearance of snow, but was pretty boring. A collage of white buttons, interspersed with white glitter glue, gives the roof some fun texture! I used a combination of several of our most popular white and ivory button assortments to create my roof, but any one of them would work fine by itself.
I applied the buttons only to the two large surfaces of the roof, and then dripped the glitter glue like icicles down the sides onto the two small edges. I also dripped the glitter off the rear edge of the house. The great thing about this technique is that there is no "wrong" way to do it, since it is supposed to look messy and random.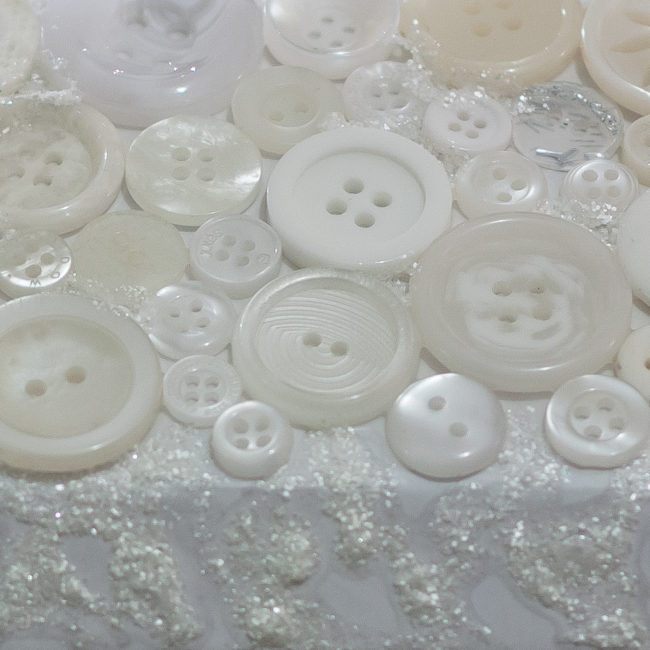 This fun little Christmas village gift box with buttons up on the roof top will decorate your holidays long after it is opened! Have a happy holidays, everyone!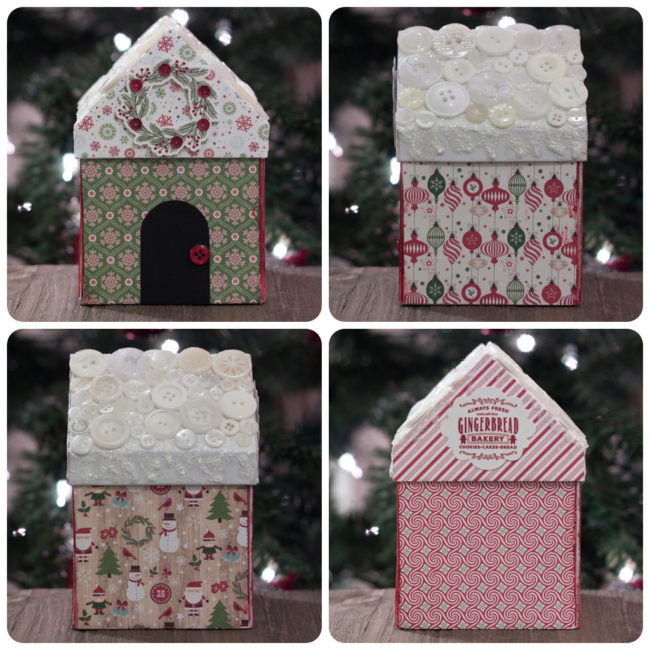 TExt
The following two tabs change content below.
Nancy Nally
Nancy Nally is the social media manager of Buttons Galore, and the owner of Nally Studios LLC., which publishes ScrapbookUpdate.com and CraftCritique.com.
Latest posts by Nancy Nally (see all)