How about a bracelet with just two items?
A Simple Bracelet!
Just hemp and a button. If you wanted, you could add some beads…
These really don't get much simpler. The knots are easy to pull out if you want to swap out your button.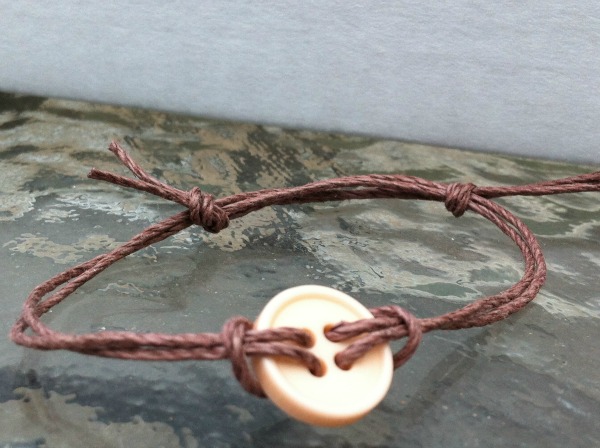 Two strands of hemp, and a Latte Button with four holes will work best. Bring the ends up through the bottom of the button. This creates a loop underneath.
Put the ends through that loop and your button is secured. Repeat on the opposite side.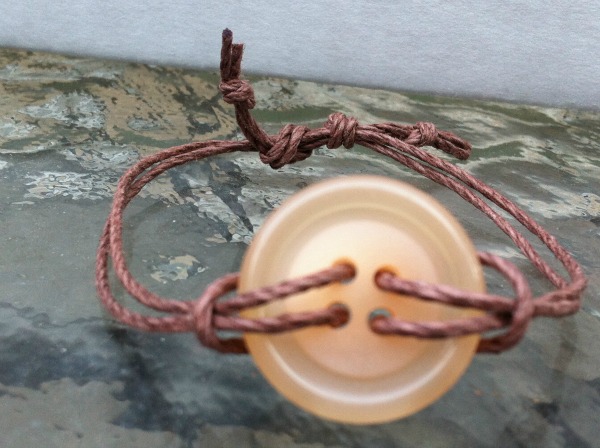 To make the bracelet adjustable, you'll wrap one set of ends around the other and create a loop, pulling that same set of ends back through to make a knot. I like to put little knots in each end to prevent accidentally pulling them all the way through when taking your bracelet off. Flip the bracelet over and repeat the same looped knot.
Now, when you tug on the ends, the bracelet tightens. To loosen, gently push on the knots.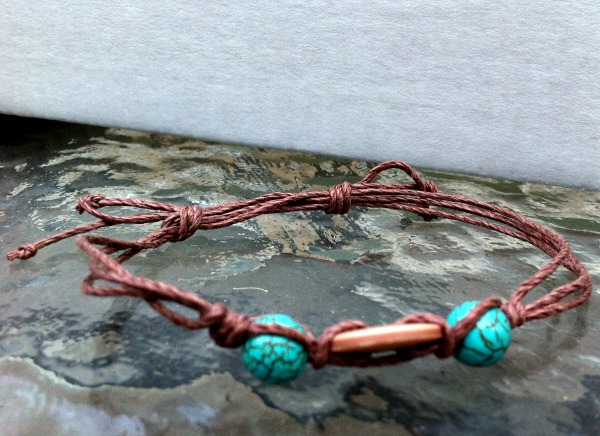 To add beads, I took a third piece of hemp and ran it through the loops I created to secure the button, then through the beads. I took the ends of the pieces securing the button and went around the beads, holding them in place, then making knots.
Make your other knots the same way as above – they'll just be a bit larger.
Simple, easy, great fun to make with kids.
Supplies to make a Simple Bracelet:
Latte Buttons, Handmade Dyed Hemp, optional – wide mouth beads
Thanks for joining me today.
The following two tabs change content below.
Mom, Artist, Crafter, Fledgling Foodie in Minneapolis, MN.
Latest posts by Allie Gower (see all)