This time of year means graduations, and all sorts of other occasions for which congratulations are in order. Running out of time to make cards for all of them? Just dive into your Button Bonanza bags and dig out some of the largest buttons to make balloons!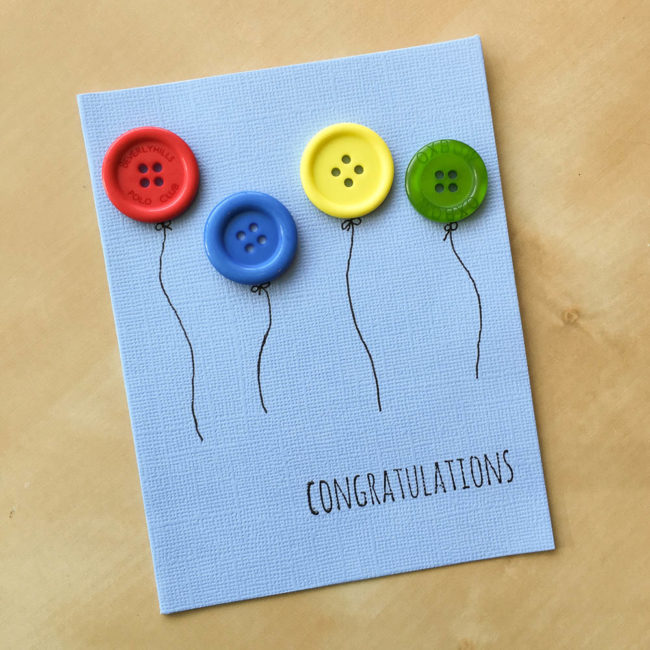 Supplies:
Blank card
Black pen
Black inkpad
Tim Holtz "Crazy Talk" stamps
I used the "primary" Button Bonanza bag for this but the beauty of a simple design like this is that you could use any color scheme that works for your occasion. For a graduation or sports-related occasion, use school colors! Recent graduate got a new job? Make your balloons the recipient's favorite colors or their new employer's corporate colors. With our huge palette of Button Bonanza colors, the options are endless!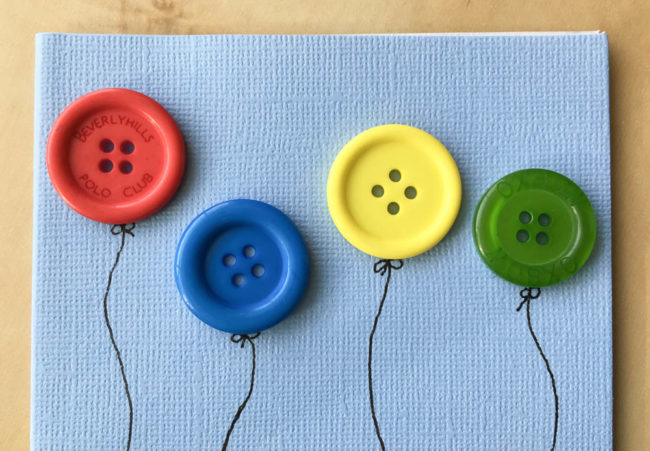 To make this card, select the buttons that you want to use and arrange them to make a row of "balloons". Before you glue them down, nudge them up just slightly to get a pen in to draw your "string" lines and bows. Then use clear drying adhesive like PPA Matte Adhesive to glue the buttons down so that it looks like the strings are tied to their bottoms.
For the final step, get out a handwritten sentiment stamp (or a pen if you are braver than I am) and use black ink to stamp the sentiment in the lower right corner of the card front.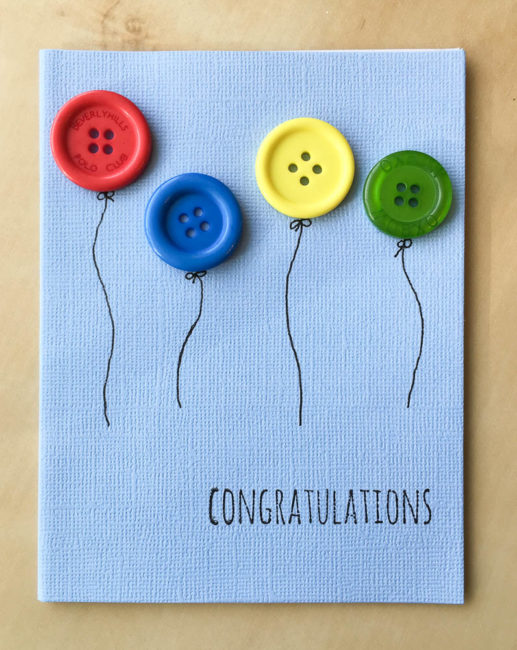 Send some button balloons to someone special!