For Earth Day (and every day) it is fun to up-cycle your resuable bags!  I did this one with felt and buttons and few quick stitches and LOVE it.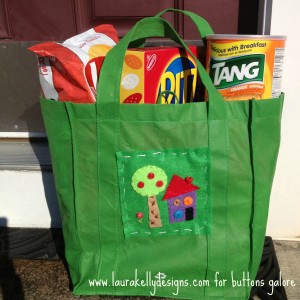 There is really no pattern needed.   Just cut out fun shapes and stitch them to the bag.  Add buttons to make it super fun and stylish.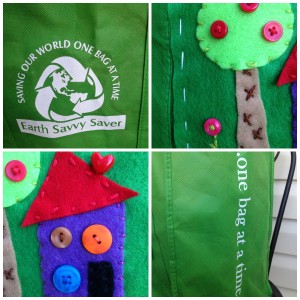 Happy Shopping and Saving the Planet,
Laura
The following two tabs change content below.
Latest posts by Laura Kelly (see all)