I am always losing my keys so they need to be on a chunky key ring!  This button stack key ring is bright, fun and so easy to make.  YAY, it's Fifteen MINUTE Friday!!!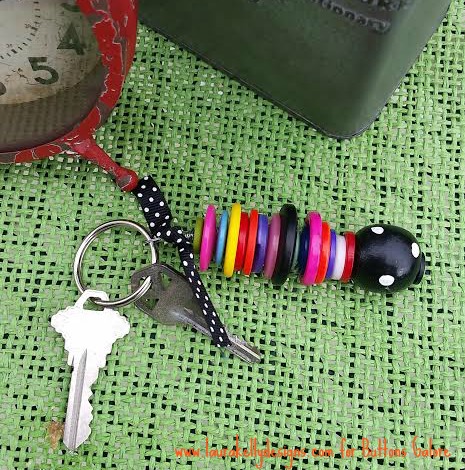 You will need buttons, wire, a big bead (optional) and a key ring.  I used buttons from the Laura Kelly BRIGHTS mix because they are my favorite colors!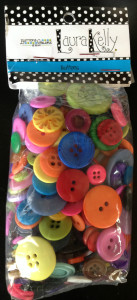 Here's what to do…
Thread your buttons through one hole on the wire.
Add the bead and a button at the base then thread back through the other way to the top.
 Twist the wire into a loop and then twist it around in a coil until secure.
Add it to the key ring!  I added a little piece of ribbon to mine too.
TaDa!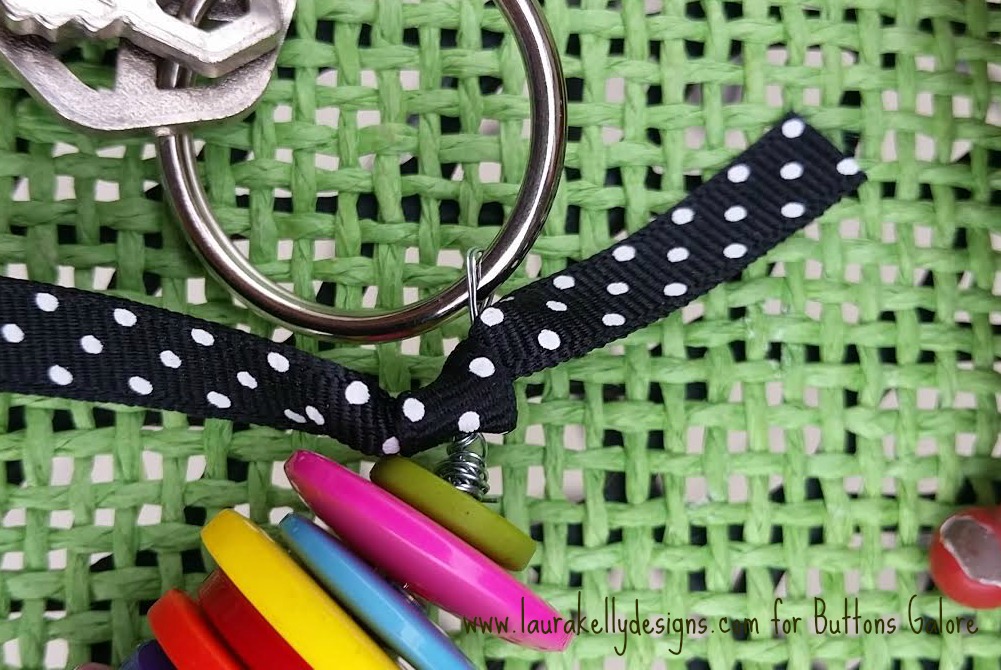 Have a great weekend,
Laura
The following two tabs change content below.
Latest posts by Laura Kelly (see all)