I love playing board games and discovered the VELCRO® Brand Memo Board was the perfect base to create a board game.  I decided on a Tic-Tac-Toe Board that would use Buttons as the game pieces….this was quick and easy to make, now when the grand kids come over we can sit down to a fun game of Tic-Tac-Toe; the added bonus they can also count all the buttons on each game piece to help them with their counting.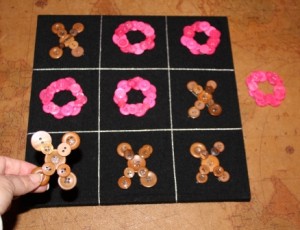 Here's how you can create Tic Tac Toe with Buttons: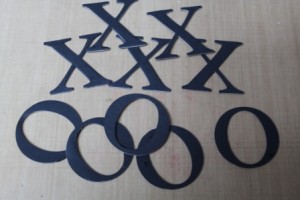 Cut out 5 circle and 5 X shapes, I did this with mat board, Sizzix Serif Alphabet and Big Shot….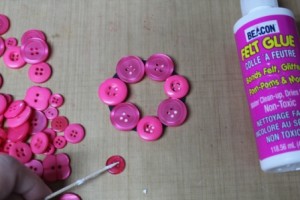 Use Beacon Felt Glue to cover each game piece with buttons; I did two layers to completely cover the mat board; let dry.   I use BB84 Brilliant Pink Buttons for the circles and Latte Buttons for the X's.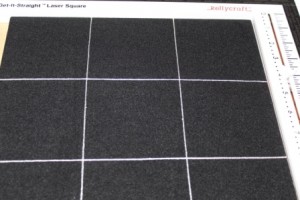 I used my KellyCraft Get-It-Straight Laser Square to perfectly align my Metallic Krenick  Thread onto the VELCRO® Brand Memo Board so that I had 9 squares the same size.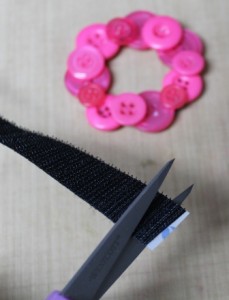 Use Westcott Non-Stick Scissor to cut small pieces of Sticky Back Velcro.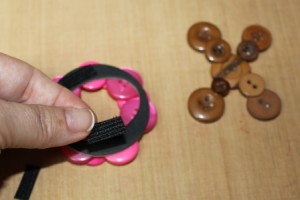 Place these onto the back of each game piece.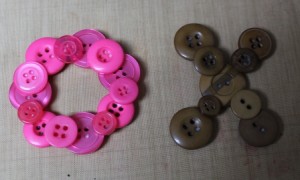 Now your game pieces are ready to use….Have Fun playing Tic Tac Toe with Buttons!
The following two tabs change content below.
Latest posts by Ann Butler (see all)