When it comes to decorating plain frames, buttons rule! The only thing that makes it better? Having sequins, pearls, beads, and charms to decorate with as well! Dreaming of warm temperatures and swaying palm trees I'm creating with the Tropical Twist kit today. The bright colors and playful details make it a fun choice for a project like this, though this project will work with any of my kits!

Supplies:
Wood or metal photo frame
liquid adhesive (I recommend PPA by US Art Quest)
28 Lilac Lane Tropical Twist embellishment kit
Optional: Glossy sealant such as Glossy Accents; glitter glue, or glitter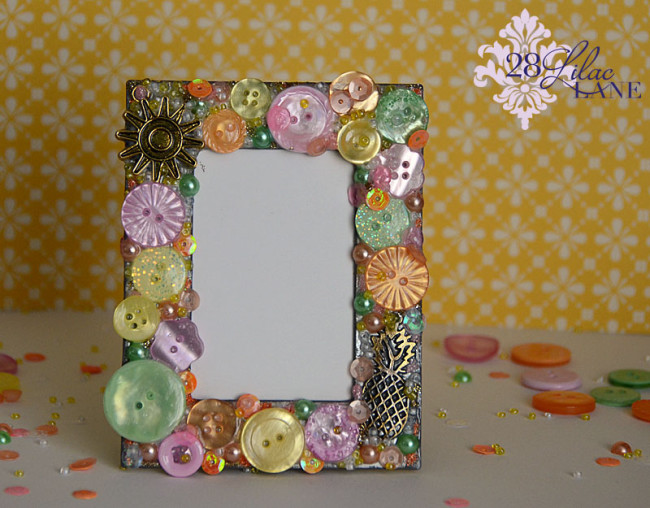 What would you put in a beautiful 28 Lilac Lane frame?