It's the moment we've all been waiting for – the CHA Sneak Peek with the full reveal of the new Buttons Galore line by signature designer May Flaum called 28 Lilac Lane that we'll be showing in Anaheim at the CHA Mega Show 2016. We're so excited to share this with all of you!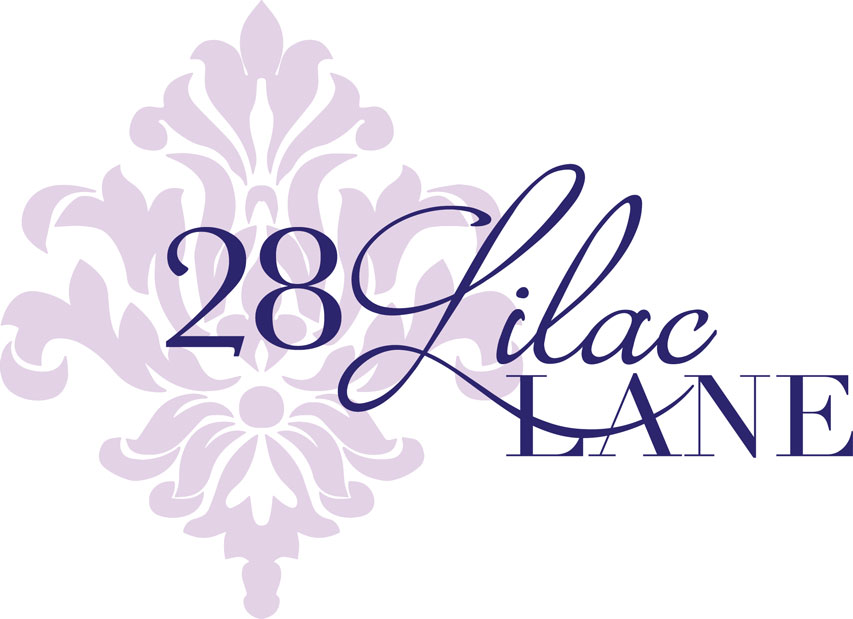 There's actually three parts to the 28 Lilac Lane collection being shown at the CHA Mega Show 2016!
Let's start with the biggest element…embellishment kits! Each item in these themed kits has been painstakingly hand selected by May to be perfect for creating beautiful designs for paper crafters, mixed media, collage, fabric crafts, and a wide variety of creative projects.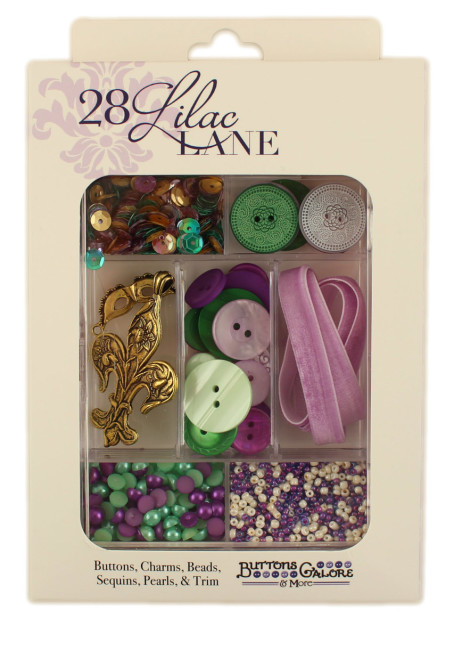 The kit pictured above is called "French Quarter". The initial release of 28 Lilac Lane embellishment kits will include twelve themes:
Adventure At Sea
Attic Findings
Autumn Afternoon
French Quarter
Hello, Cupcake
Holly Jolly
Let it Snow
Love Story
New Leaf
Party On
Paws & Pets
Tropical Twist
The kits include buttons, shimmering pearl accents, seed beads, trim, sequins, and charms. Some kits also include felt shapes and/or novelty buttons. The embellishment kits will have an MSRP of $8.99.
Below (clockwise from top left): French Quarter, New Leaf, Love Story, Adventure At Sea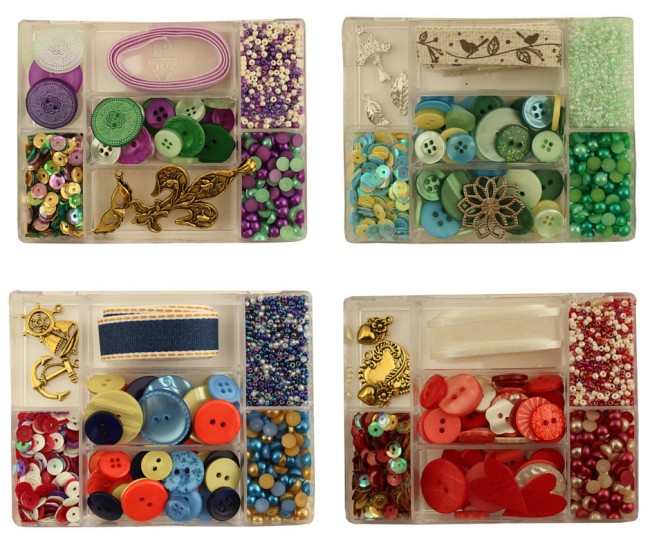 Below (clockwise from top left): Hello Cupcake, Party On, Paws & Pets, Attic Findings.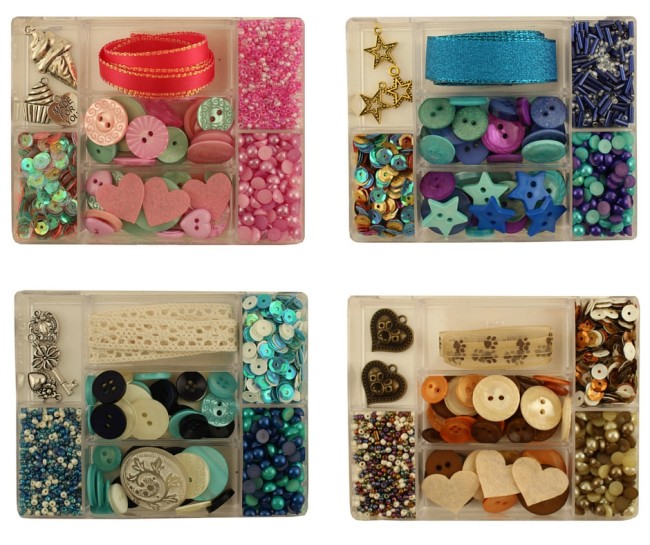 Below (clockwise from top left): Tropical Twist, Autumn Afternoon, Holly Jolly, Let It Snow.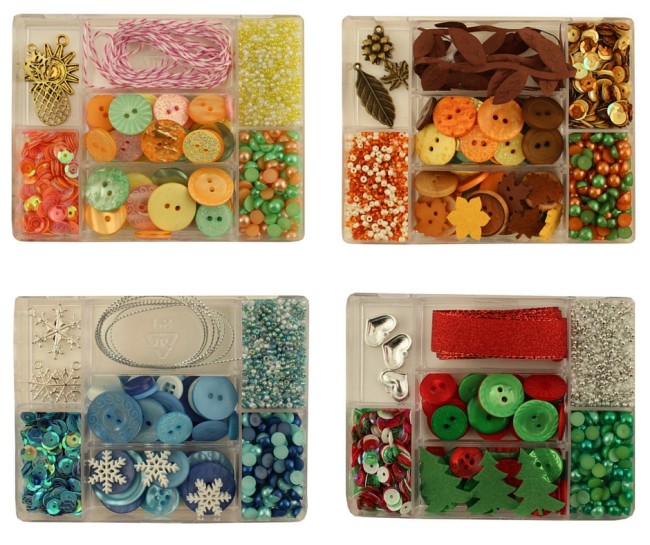 We couldn't stop with all of that fabulousness though! You can never have too many basics like buttons, pearls, beads and sequins – versatile and useful embellishments for crafters of all kinds. So, May created a collection of additional decorative embellishment jars in color mixes especially designed to coordinate with and extend the embellishment kits!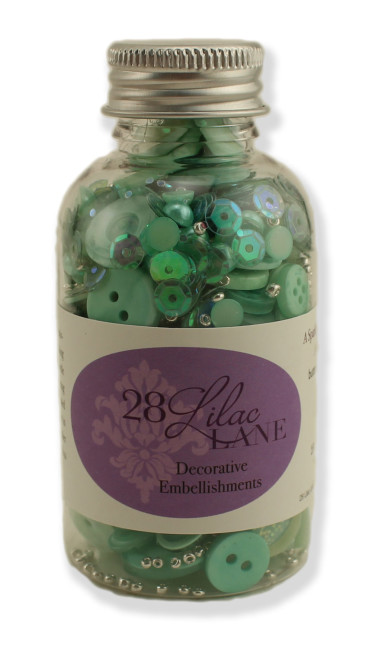 These jars include 3 oz of buttons, 50 Pearl Accents, 10 grams of seed beads, and 10 grams of sequins, and have an MSRP of only $4.99.
The decorative embellishment jars come in twelve color themes:
Birds of a Feather
Cotton Candy
Dragon Fire
Hello, Sunshine
Just Peachy
Minty Fresh
Oh Christmas Tree
On Lilac Lane
Pretty Princess
Pumpkin Spice
Toasted Graham
Winter Blues
Below (left to right): Cotton Candy, Hello Sunshine, Dragon Fire

Below (left to right): Pumpkin Spice, Toasted Graham, Winter Blues

Below (left to right): Minty Fresh, Birds of a Feather, Just Peachy

Below (left to right): Oh Christmas Tree, On Lilac Lane, Pretty Princess

Now that is a lot of embellishment goodness to play with. But before we go…there's one more thing. How about some sequin tins?
The final piece of the 28 Lilac Lane collection for the CHA Mega Show is a group of tins containing sequin mixes for those projects that need an extra bit of sparkle! These color mixes coordinate with the jars and kits above, so you can mix and match to create the perfect look for any project.
Below (clockwise from top left): Reds, Yellow, Pastels, Neutrals, Bold & Bright, Blues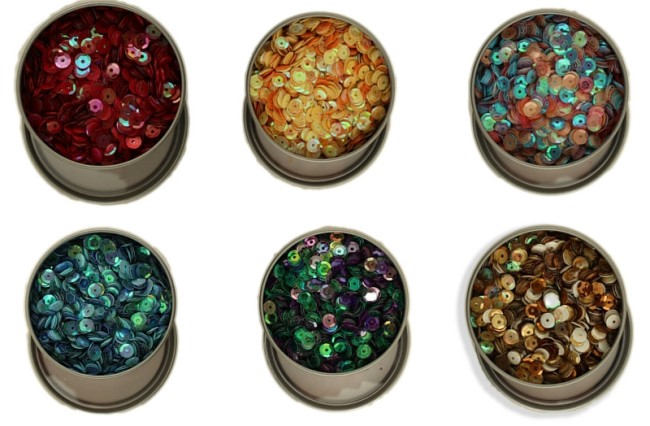 The tins contain 40 grams of sequins, and will MSRP for $2.99.
All of these fantastic 28 Lilac Lane items will ship to stores from Buttons Galore in February 2016!
Stop by our booth (#1809) at the CHA Mega Show 2016 to see the products anytime during show hours. May Flaum will be doing demos with the 28 Lilac Lane products on Sat/Sun/Mon from 10-11:30am and 4-5pm.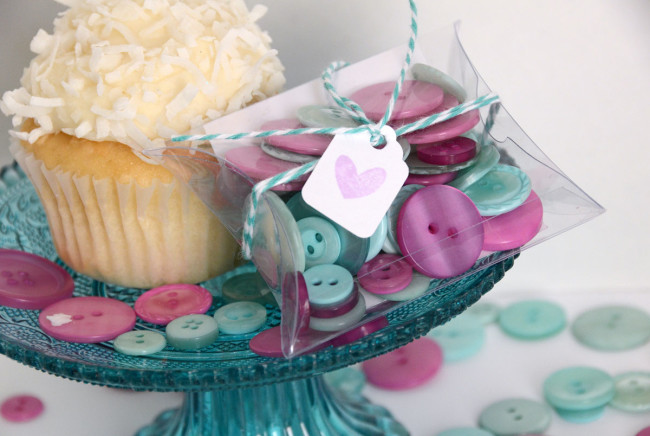 A few lucky attendees of May's demos are going to take home a CHA exclusive 28 Lilac Lane button mix…don't miss your chance to be front and center for her demos in booth #1809!
Also, be sure to follow us on Instagram and Facebook to get live updates from the show, including booth project photos and a peek at May's demos!