Hello there!
Ashli Oliver here with you today to share a super easy mixed media card with big impact!
After swiping on white acrylic paint and drizzling liquid glue on top, I simply stuck lots of little goodies in. The key to making this work is sticking your buttons, sequins, and pearls into your painty goodness while everything is still wet!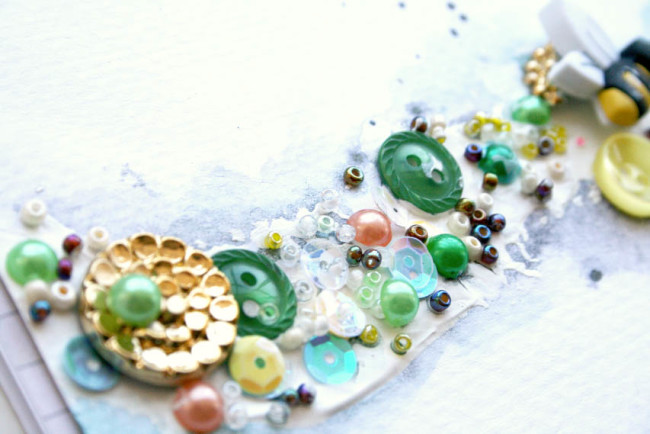 Don't be afraid to get paint on your embellishments… that is half the fun, after all!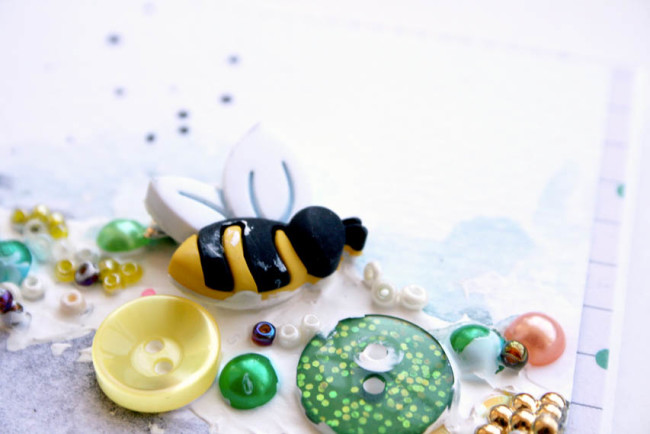 I used a three dimensional Bee Button, goodies from the Antique Tin set, and plenty of the amazing 28 Lilac Lane Collection!
TIP: Did you know that many buttons can be cut in half? That's right! Using my Tim Holtz scissors, I cut one of the gold Antique Buttons right in half so that I could add it to the edge of my card and tuck the other piece behind my bee!
What a great way to stretch the stash too!
Oh, and of course… I also used those same scissors to cut the backs off of any buttons so I could adhere them to my card.
Once my embellishments were set in, I simply let the paint dry overnight. Then, I added in some watercolor and mist droplets. A piece of patterned paper layered behind the card front finishes this card off!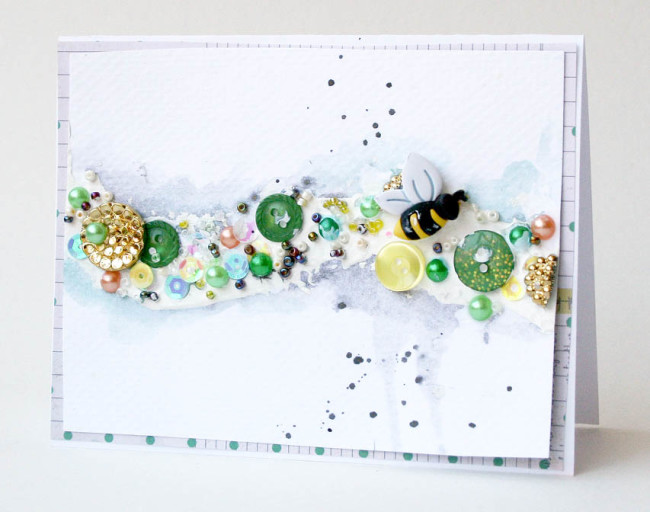 Super fun and a great card for spring! In fact, I think this will serve as a Mother's Day card around here as my mother loves bees!
Thanks for stopping by today!
Supplies Used:
White Acrylic Paint
Watercolor Paints
Heidi Swapp Color Shine – Black
Dear Lizzy Patterned Paper
White Card Stock
White Card Base
PPA Glue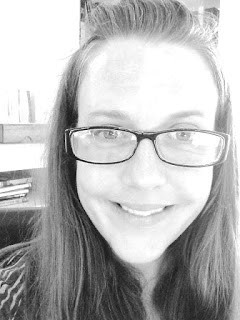 Ashli Oliver (aka soapHOUSEmama) lives with her husband and four girls, age 10 and under, in a suburb of Atlanta, Georgia. Ashli is a recovering graphic designer and when she is not busy homeschooling her kiddos, you can find her drinking copious amounts of coffee while playing with paint and pretty paper in her studio. Not only does Ashli love documenting her family's memories, but she finds great joy in the creative process… which, in her case, usually involves lots of messy, painty fun!
You can find Ashli, and her work, at her Website,  YouTube, Instagram, and Classes.