One of my favorite DIY décor projects is to take a simple little wooden birdhouse and add buttons, sequins, and more to it. Today I've got a tutorial featuring one of my new jars and a kit that coordinates nicely with it. I loved having multiple colors of buttons, pearls, sequins, and beads to choose from as I created this project.
Supplies:
small wood birdhouse
white paint
liquid adhesive (PPA is what I recommend) and double sided tape/adhesive sheet
28 Lilac Lane by Buttons Galore Attic Findings embellishment kit
28 Lilac Lane by Buttons Galore Birds of a Feather embellishment jar
Optional: stamp, ink, glossy liquid sealant, and glitter glue
Here's a look at the finished projectt!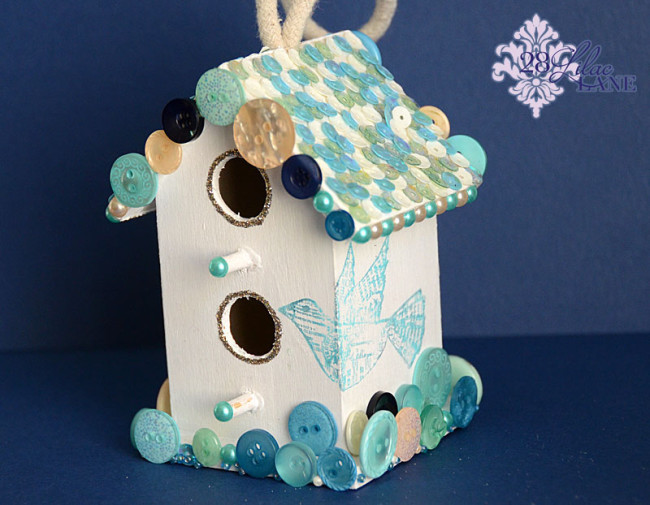 What will you make with 28 Lilac Lane?