I dyed these adorable little pennant pieces from Canvas Corp with Rit Dye…with intentions of making a holiday banner. Little did I know that they would end up being for the holiday of New Year's when I dyed them Cherry Red.  I am so glad I "forgot" to complete that project because they were perfect for this week's blog post showing you how to stitch up an adorable banner to bring in 2014.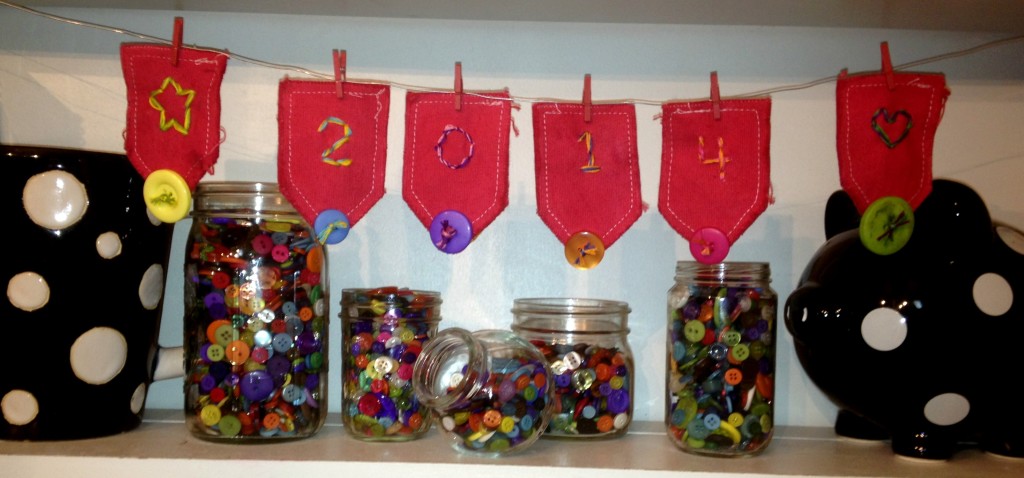 I sorted from my Laura Kelly collection of assorted buttons and found 6 large ones in different colors from the red.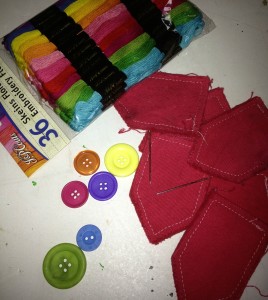 Then I matched up double colors of embroidery floss from Coats and Clark to do the stitching for each of the 6 pennant pieces.  I set it all out to make sure it was going to be "just right" and balanced.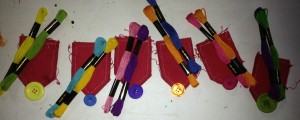 To stitch on the numbers and add the buttons (stitched through the front and tied in knots), I used two colors, doubled up.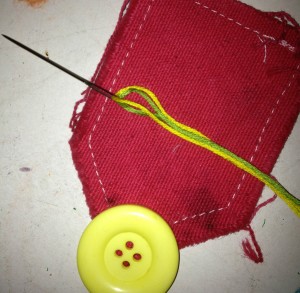 Then I set it all out to decide where it should be hung.  I love my Westcott brand scissors almost enough to hang them too.
I decided that the perfect place was on my craft shelves.  I think it looks great there and love the way the little pieces all hang with the mini clothespins (also from Canvas Corp).  And now…to create new projects with all of the Laura Kelly bright, bold and amazing colors of buttons for 2014!  It is going to be great!
Happy New Year,
Laura
The following two tabs change content below.