Springtime is a great time for crafting! There's so many occasions to craft for, and spring flowers are so inspiring. Here's a sampling of some of our favorite past spring and Easter crafts from the blog to get you inspired!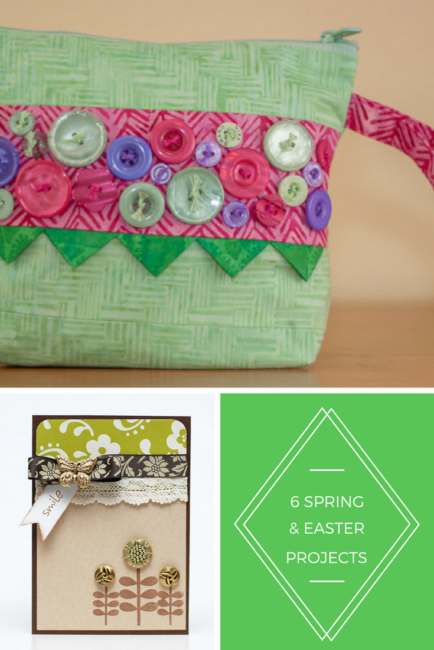 Flower Embellished Tote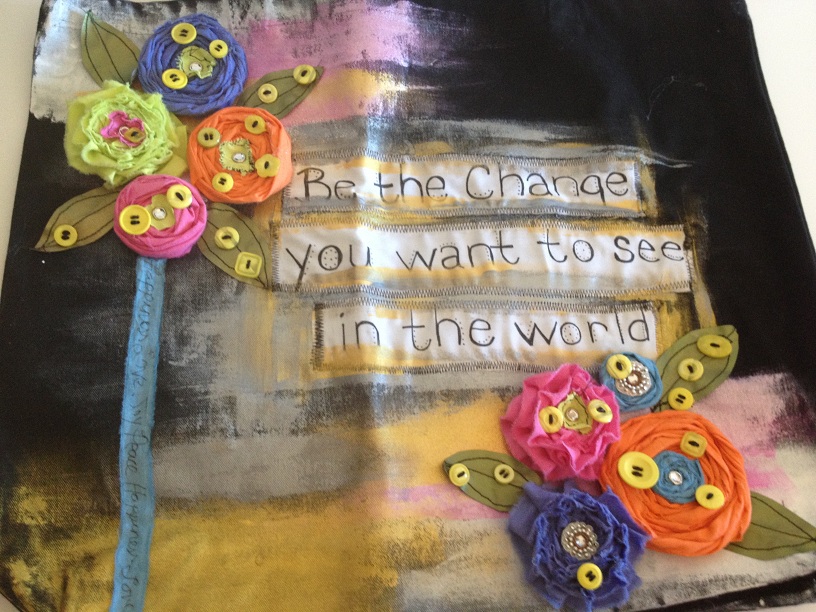 This mixed media tote by designer Melony Bradley uses dyed cotton strips to make flowers and then finishes them off with buttons! There's no mistakes, or right or wrong way to create this beautiful spring garden that will earn compliments wherever you take it.
Button Flowers Wall Decor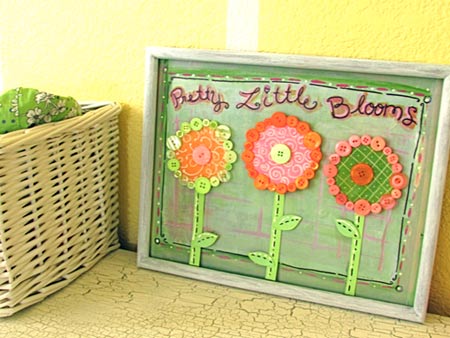 If you are looking for a way to bring some bright spring flowers inside without bringing sneezy pollen with them, try some buttons! These pretty little blooms by designer Jen Goode are easy to make and oh-so-springy!
Spring Zip Pouch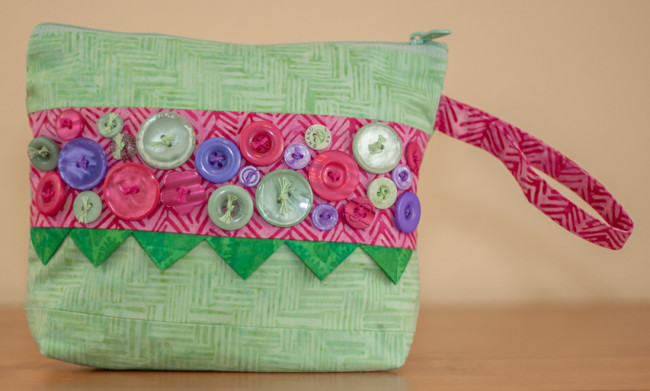 You can travel in style with your essentials in the button embellished zip tote that I made from bright spring colors using a simple pattern. It also makes for a wonderful gift for mom or a new graduate!
Vintage Garden Card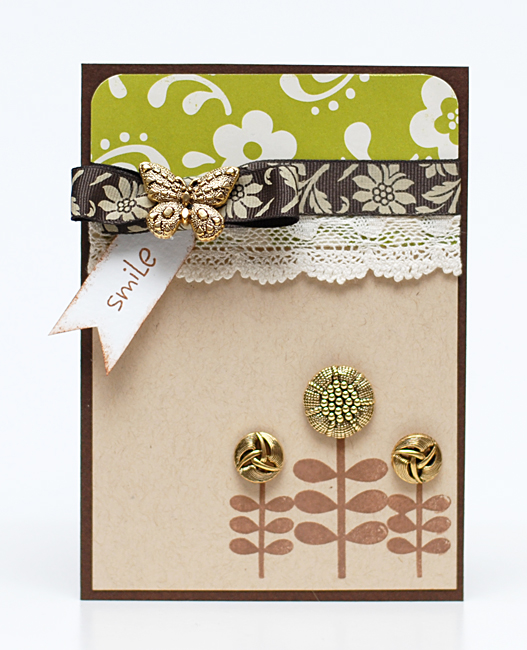 Spring flowers don't have to mean bright colors…designer Keri Lee Sereika used gold buttons to create flowers for a beautiful vintage look on this handmade card! Send this card for a touch of more formal cheer on any occasion.
Easter Table Display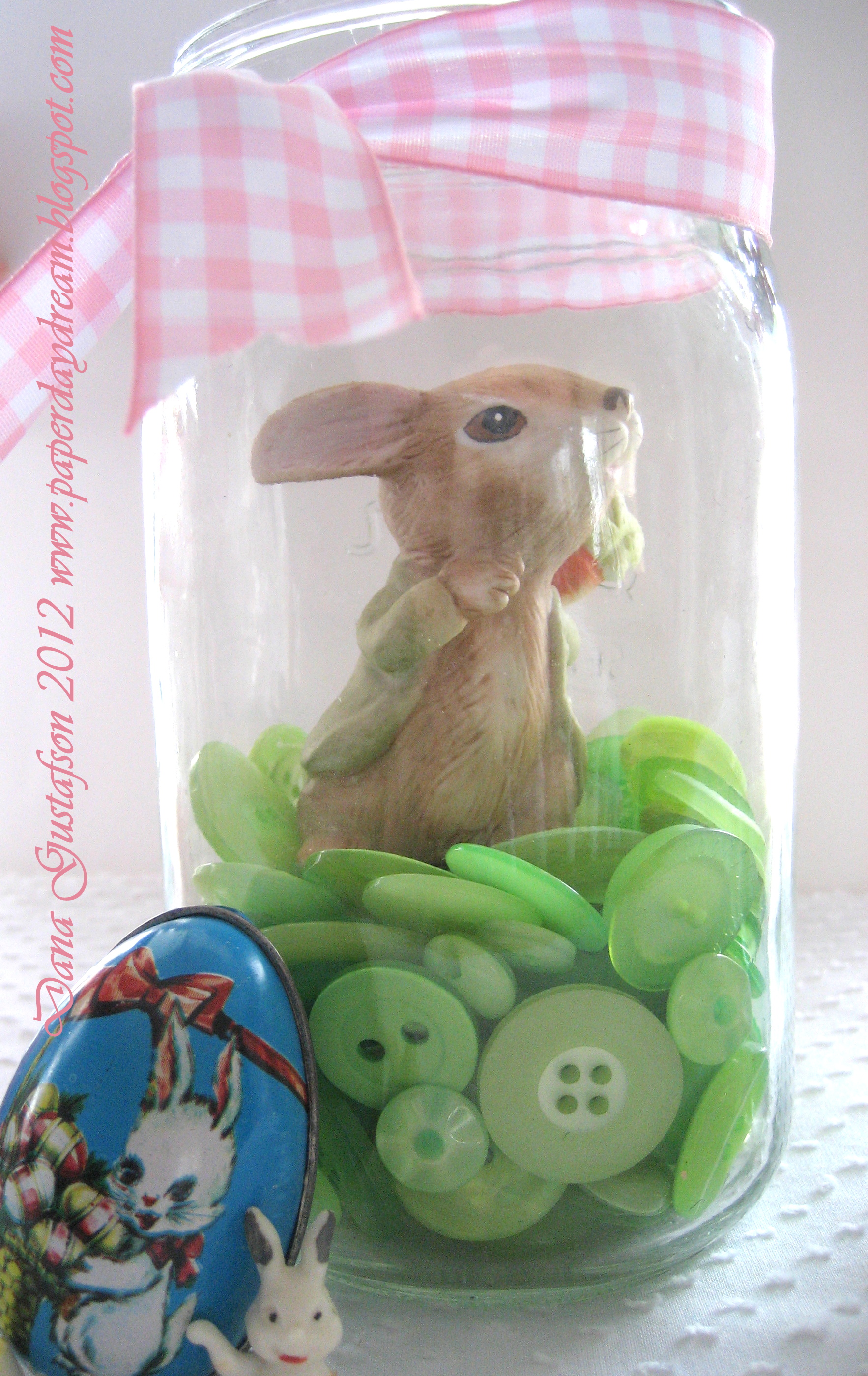 Speaking of vintage, do you have vintage (or vintage looking) Easter figurines that you would like to keep little fingers off of? Designer Dana Gustafson's mason jar displays filled with buttons in the bottom are the perfect way to display them beautifully and safely!
Easter Egg Treat Pouches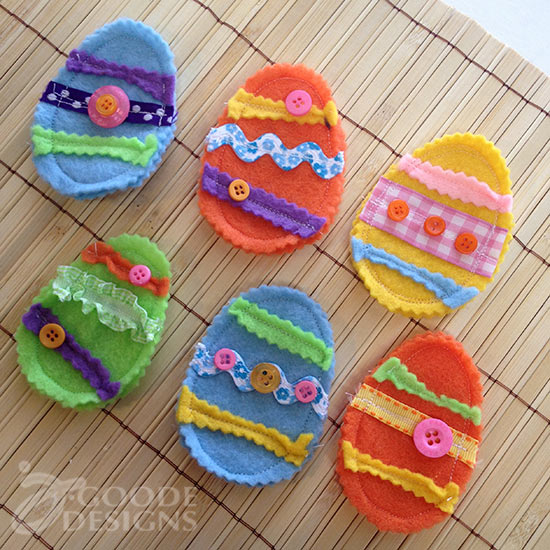 Designer Jen Goode has a fun way to decorate those special Easter treats – and these felt Easter treat pouches are so easy to make that the kids can help, too. Use them year after year and make a new family tradition!
Whatever spring craft that you choose, don't forget to stock up on all of your favorite colors of buttons before you start!
The following two tabs change content below.
Nancy Nally
Nancy Nally is the social media manager of Buttons Galore, and the owner of Nally Studios LLC., which publishes ScrapbookUpdate.com and CraftCritique.com.
Latest posts by Nancy Nally (see all)