Summertime is a great time to get creative and break out the tie dye.  For Fifteen MINUTE Friday, I am sharing this quick and fun craft that you can create to share patriotic gifts in cute little bags.  You will need little bags (cotton ones work best), a Tulip One Step Tie Dye Kit and Laura Kelly BUTTONS (of course)!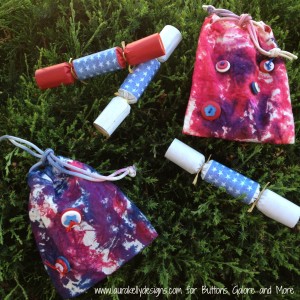 Tie dye your little bags first.  You will need to plan ahead to give them plenty of time for the dye to set.  I did my set up on a cookie sheet with plastic wrap and paper towels.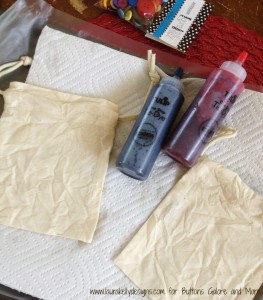 Then I filled the bottle with water, shook them up and squirted on the dye.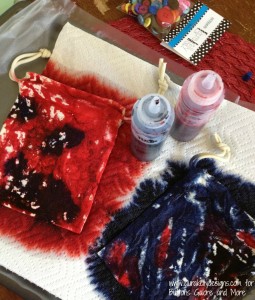 When they are all done, stitch on a few fun buttons to complete your gift bags.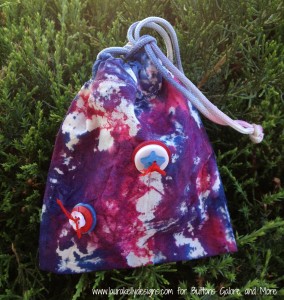 Then fill them up with goodies and your gift giving is ready to go.   There are LOTS of great ideas for tie dyeing and many of them can be embellished with buttons.  Check them out here.
And enter to win this fabulous contest – a Tie Dye Party for TEN!
Happy Making Fun Things,
Laura