It's spring break time in a lot of places and that means time to head for the beach! Let's make some fun vacation jewelry just for the beach – a fun hemp & button bracelet!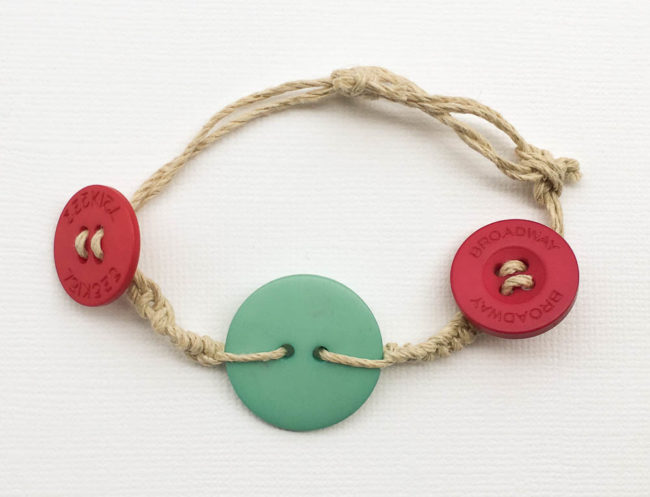 Supplies:
Buttons Galore "Vacation" Button Tote
Hemptique "Sea Glass" Hemp Cord Assortment
This hemp & button bracelet uses one of our Buttons Galore Button Totes that is called (appropriately) Vacation.  It's a fun mix of fuschia, turquoise, light orange, and light green.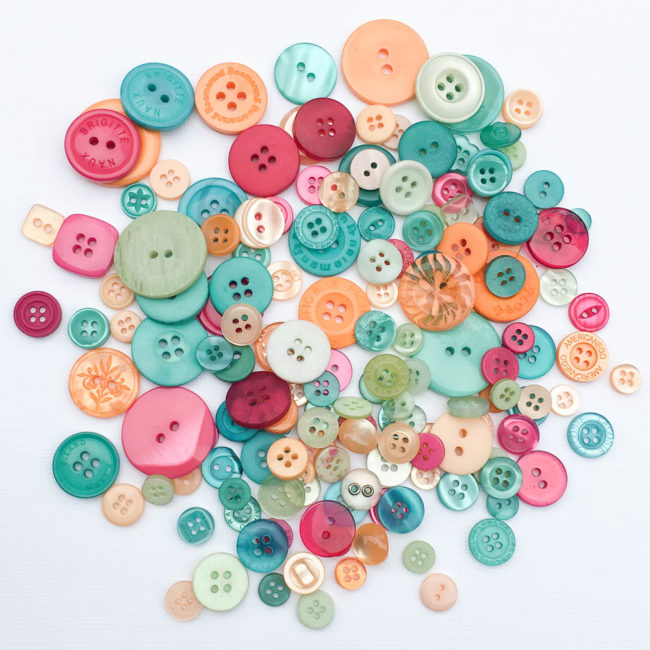 Making this button bracelet is super fast and easy!
To start, choose a large button for the center of your bracelet. Select two coordinating medium sized buttons with four holes for the sides of your bracelet, and set them aside.
Cut two long lengths of hemp. Thread one length of hemp through one of the holes in the large button, and pull it through until the ends are even. Pull one end of the hemp tight, and start tying half knots around that strand with the other strand. Stop at ten knots, or adjust for your desired bracelet length. Repeat this process for the other side of your bracelet.
Place the smaller buttons onto the bracelet by threading each of the threads on each side through two of the holes in a button. Pull the button tight against the knotted section.
Finish your hemp & button bracelet by creating slipknots to create an adjustable and removable bracelet band, or just tie your bracelet on permanently until vacation is done!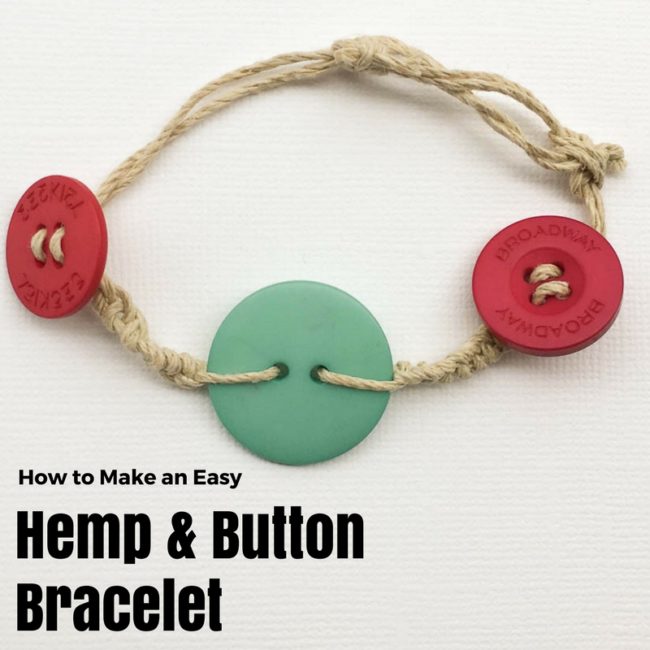 The following two tabs change content below.
Nancy Nally
Nancy Nally is the social media manager of Buttons Galore, and the owner of Nally Studios LLC., which publishes ScrapbookUpdate.com and CraftCritique.com.
Latest posts by Nancy Nally (see all)