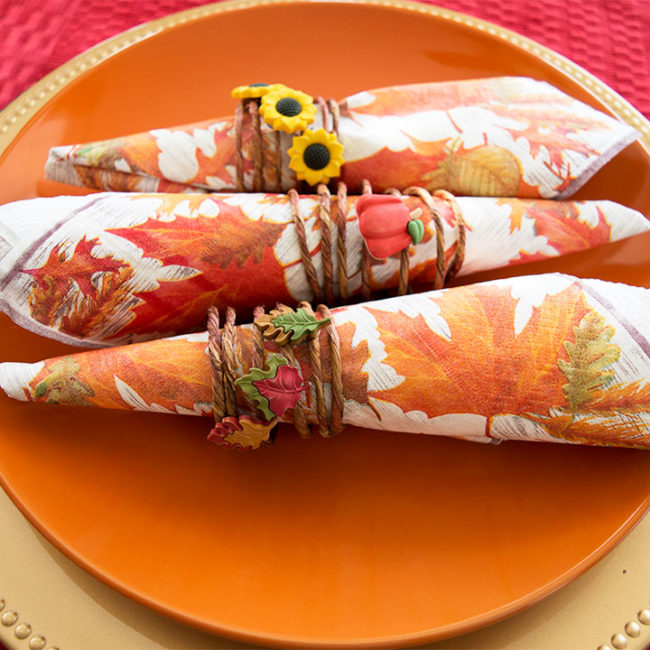 With Thanksgiving right around the corner, I've been thinking about how to dress up my holiday table a little bit more this year. I've never actually used napkin rings before, and I thought it might be a fun addition to my Thanksgiving table. These easy Thanksgiving napkin rings only take about 10 minutes to make. Thanksgiving table decor couldn't get any easier!  I love the fun fall vibe they add to the table. And the buttons from our super adorable Fall Friends button collection were so perfect for the project!
Supplies to Make DIY Thanksgiving Napkin Rings:
vine wrapped rustic craft wire
hot glue gun
wire cutting pliers
1.25-inch tube (or similar)
How to make DIY Thanksgiving Napkin Rings: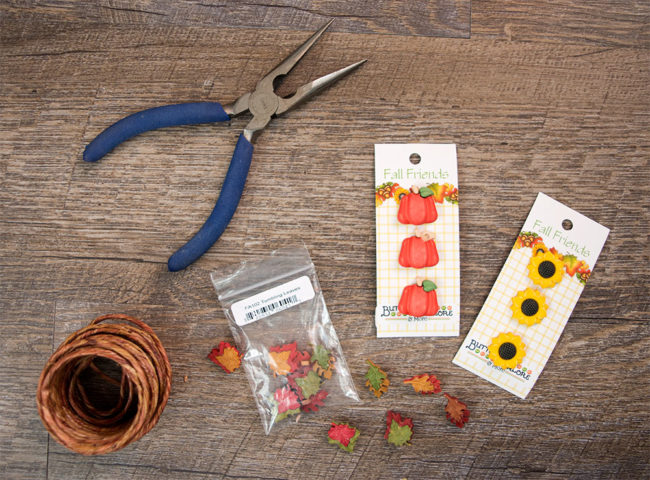 Step one:
Wrap the wire around a tube 4 or 5 times to create a wire coil.  I used a 1.25″ PVC pipe piece I happened to have on hand. You could also use a paper towel roll or something similar in size. The wrapped wire should hold its shape once wrapped and you can cut the wire and slide it off the tube.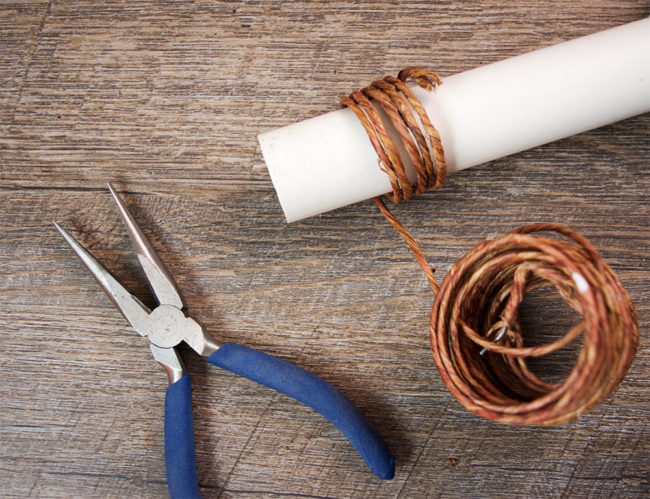 Step two:
Use hot glue to attach the 3D fall buttons to the wire coils. Just add a generous amount of hot glue to the back of the button and set it on the wire.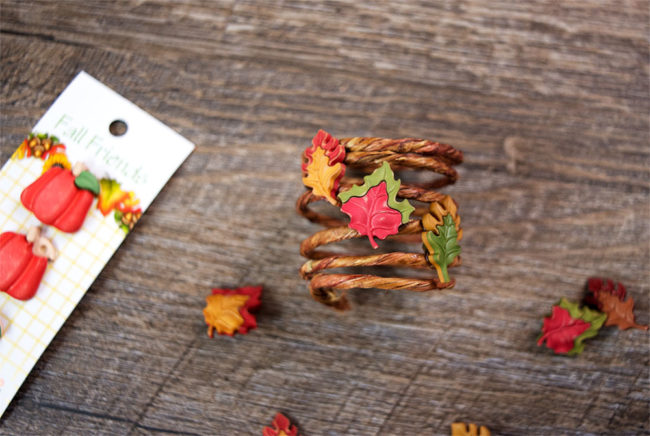 I varied how many buttons I used depending on the design of the buttons but I liked the variety and I didn't want to make all of my Thanksgiving napkin rings the same. You could make them all match, or mix and match them to your liking.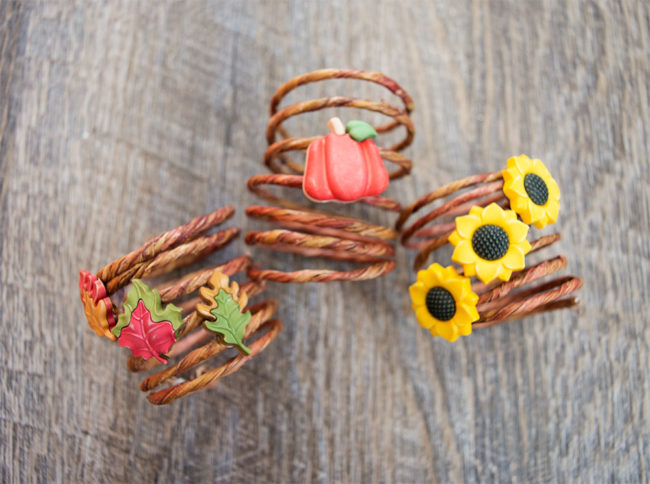 Roll or fold your dinner napkins and slide them through the coil rings. You can use cloth napkins, or paper napkins, whichever you prefer! I like to use paper napkins when I'm expecting a larger crowd. The fun fall leaves on these napkins look so great with the rustic vine wrapped wire coils and the adorable fall buttons.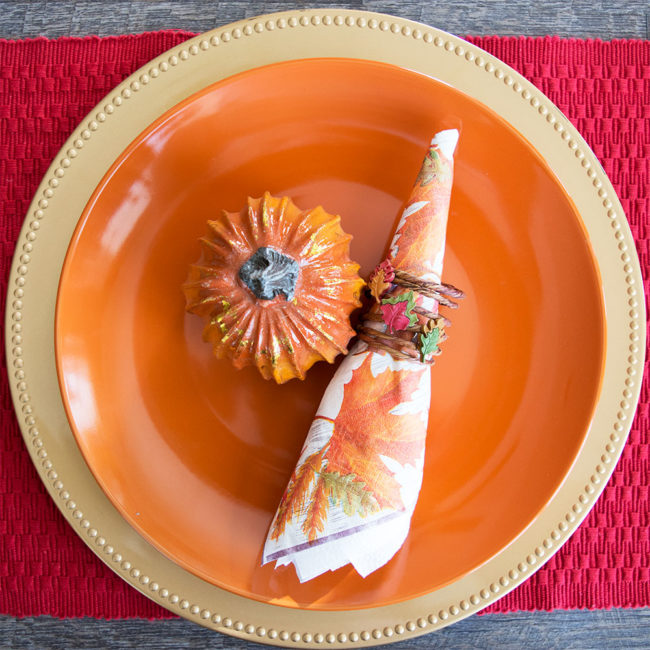 These Thanksgiving napkin rings are so fast and easy to make that you could whip up enough of them in one session for your entire Thanksgiving table!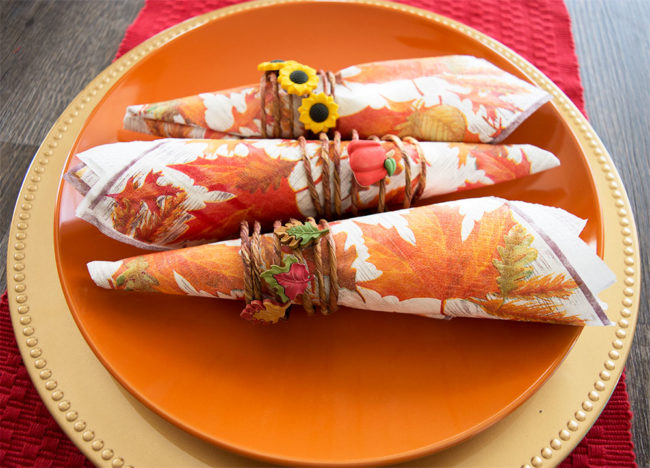 The following two tabs change content below.
After studying Culinary Arts in Portland Oregon, Kelli went back home to the sunny South West where she decided she wanted to do different kinds of Art. This busy mom of three spends all of her available free time creating in her Craft Shack "she shed" where she can be found burning wood, repurposing old stuff, crafting, sewing, and painting just about anything she can get her hands on.
Latest posts by Kelli Stradling (see all)