Handmade gifts are even better when they are wrapped in a handmade flour sack gift bag.  This DIY is an awesome way to use fabric and trim scraps along with your button stash to create unique and fun bags for gifts and goodies.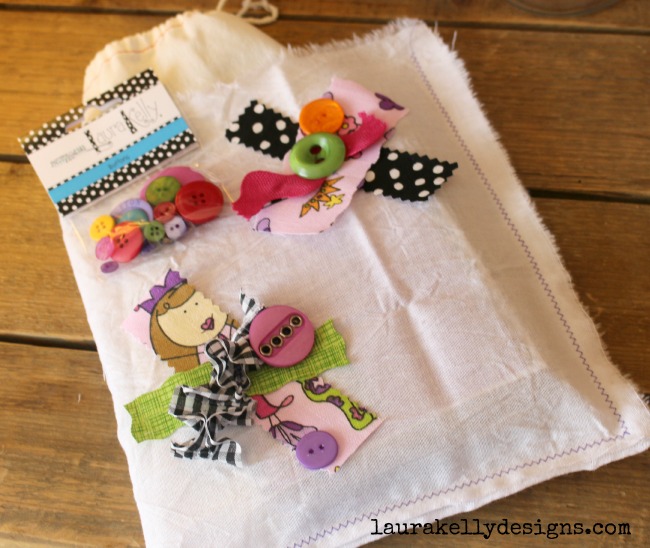 They are easy as pie.  Here is what you do…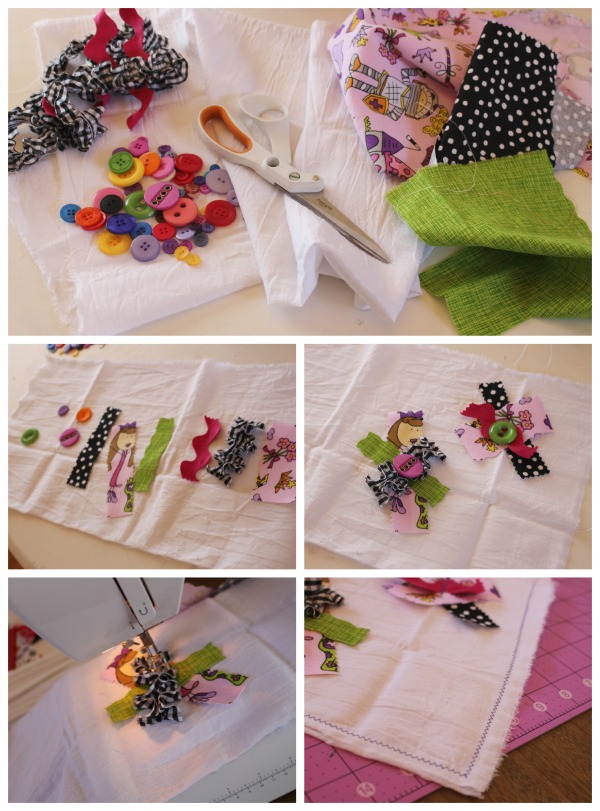 Rip your fabric to be double the size you want your bag to turn out.  Mine is 18×9 inches.
Cut your fabrics and trims in strips and stack them the way you like.
Sew the strips to the half of your fabric you want to be the front.
Fold your fabric and sew the side and bottom closed with a bright thread in a decorative stitch.
Add your buttons with Aleene's Quick Dry Fabric Fusion.
TaDa!  I am making 525 of these for SNAP.  They will be given out at the breakfast on Saturday morning filled with Laura Kelly goodies and YES, buttons will be in the bags.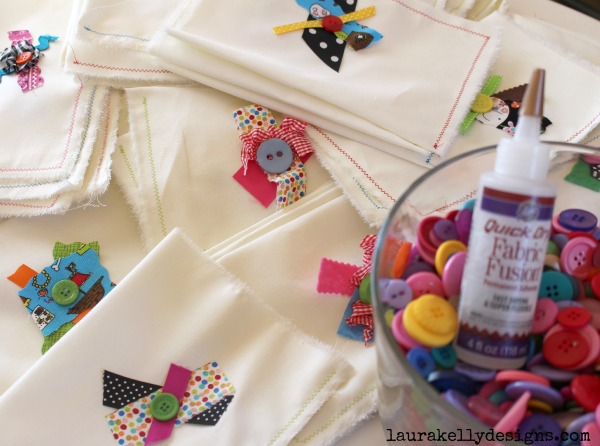 Cheers and Happy Making,
Laura