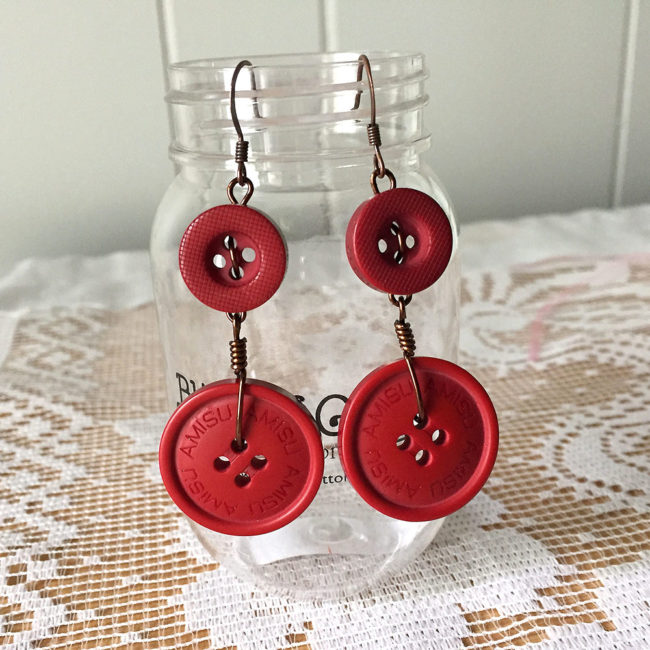 Hi! It's Anaya from the Buttons Galore & More Design Team. With the holidays fast approaching, you'll surely want to dress to impress for all of the upcoming parties and celebrations. If you're like me, you get tired of showing up in the same old boring earrings. Well, today I've got the perfect project for you – DIY Dangle Earrings!
Supplies Needed to Make DIY Dangle Earrings:
20 gauge wire
ear hooks
round nose pliers
wire cutters
To make this pair of DIY dangle earrings, I've selected a large 1" button and a matching smaller button.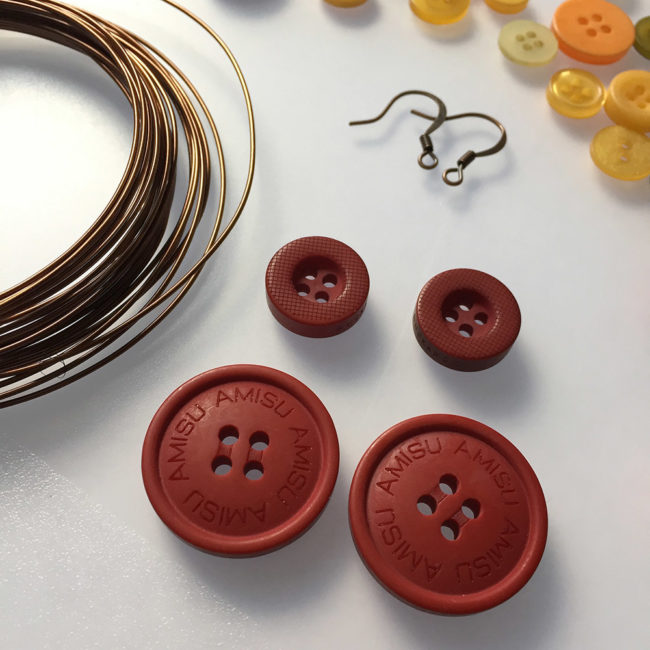 Begin by placing the larger button on a length of wire and fold the wire into a "U" shape. Bend one end of the wire toward the back of the button. Twist that wire around 3-5 times and trim it. Cut the remaining bit of wire piece short, leaving just enough to create a small loop.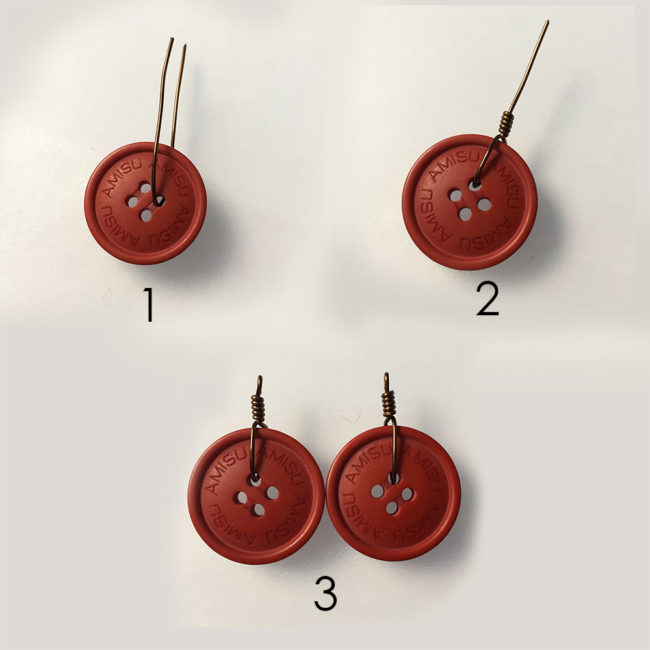 For the smaller button, thread the wire through 2 of the button's holes. Trim wire and loop both of the ends.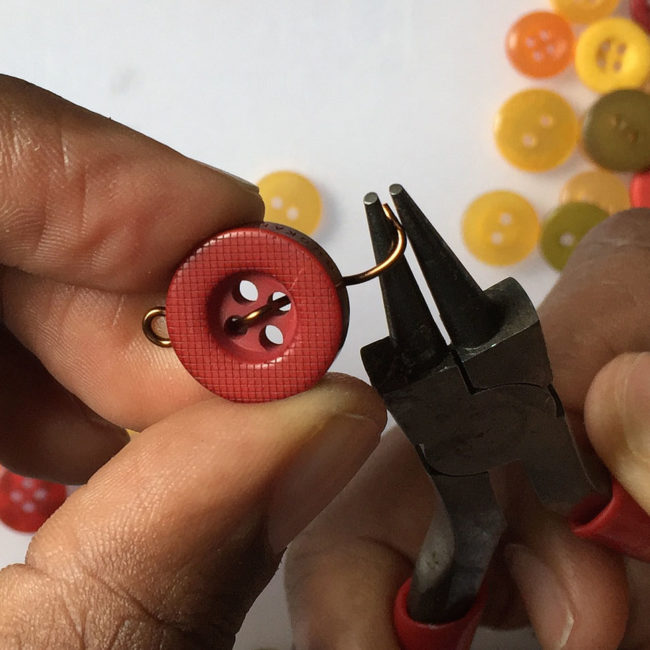 After you've created both loops, attach one to the ear hook and use the other to connect and attach the larger button.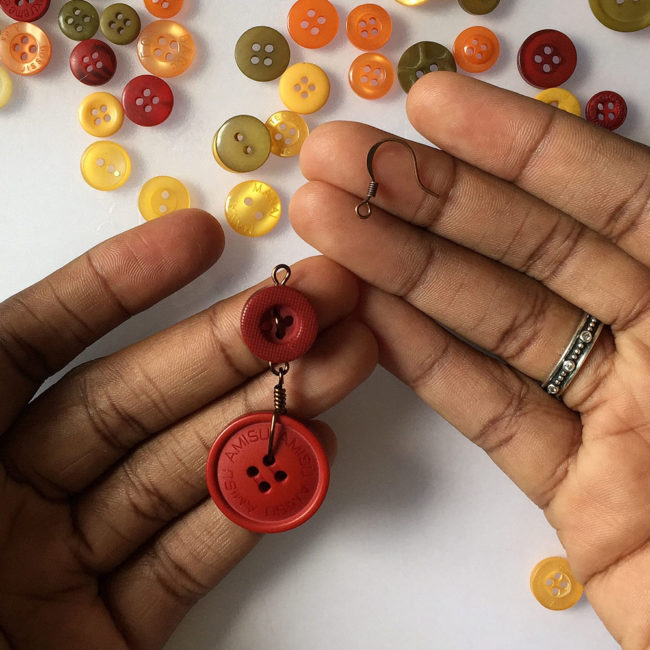 That's it! Those are all of the steps you'll need to make a unique set of earrings. Just think of all the possible color combinations you can create! They don't require a lot of supplies or time, and the color can be customized to your event or outfit. I hope you'll enjoy creating a pair (or two!) for yourself, or maybe even for your friends as gifts.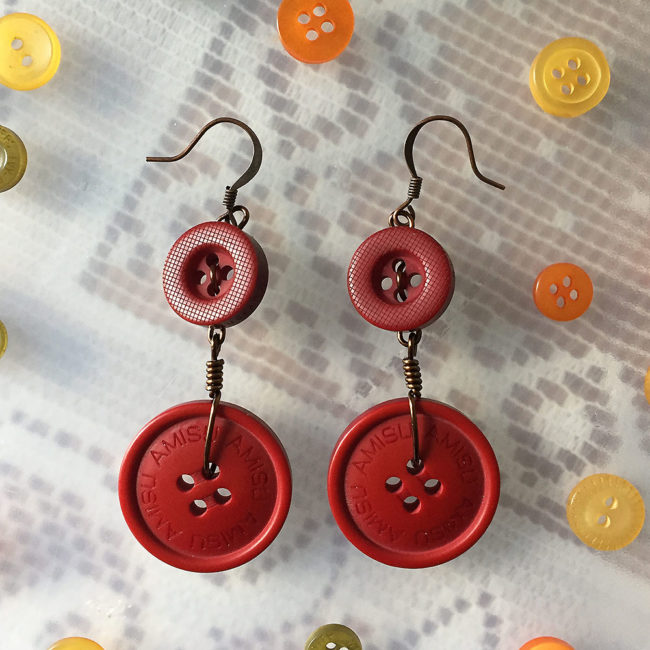 The following two tabs change content below.
Anaya enjoys designing jewelry, paper crafts, and home decor items embellished with colorful buttons. In 2007, she started YanaDesigns.com to share her love for fun projects and creative craft ideas.
Latest posts by Anaya Whye (see all)