Gift in jars are so super fun.  I have received ones that are filled with sweet treats and ones that are filled with ingredients to create recipes.  I created this one for my creative friends who would rather make stuff than snack, bake or cook.  This is what I started with.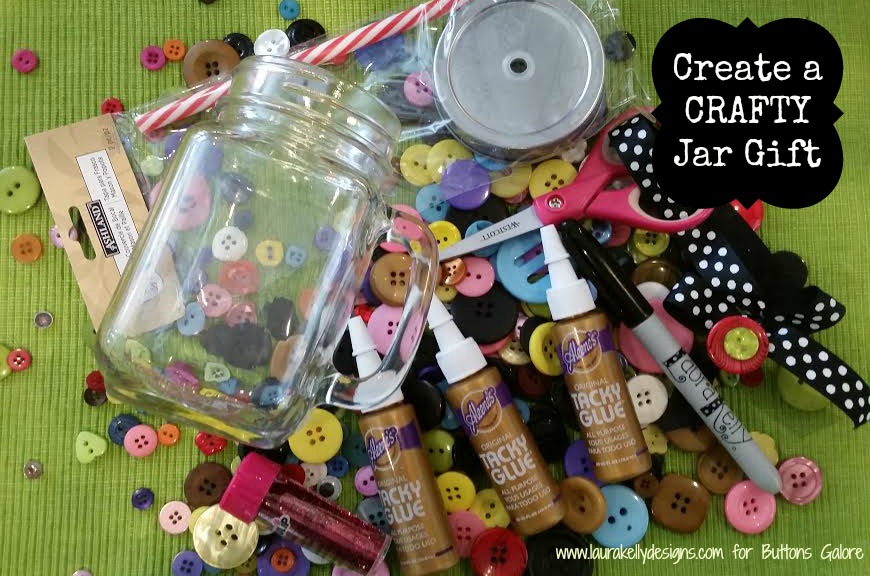 And this is how it ended up.  I used hot glue to put the pieces on the outside and filled the inside with BUTTONS from my Laura Kelly BRIGHTS collection along with 3 little bottles of Aleene's Tacky Glue (because it works awesome to adhere the buttons).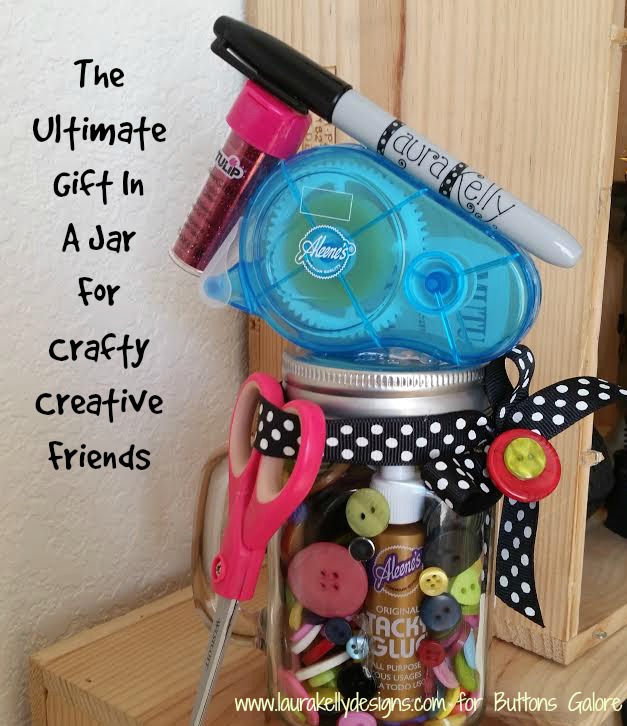 What would you want in your crafty jar gift?
Cheers,
Laura