Hello there!  Today I am bringing you a super simple tablescape idea for spring using buttons, ribbon and clear glass jars…a "button-scape" if you will!  I'm willing to bet we all have a hodge podge of glass containers around the house (mason jars are one of my favorites) along with small spring and Easter themed nic-nacs.  Why not pull them together and make them a cohesive tablescape with the unifying ingredients of buttons, jars and ribbon?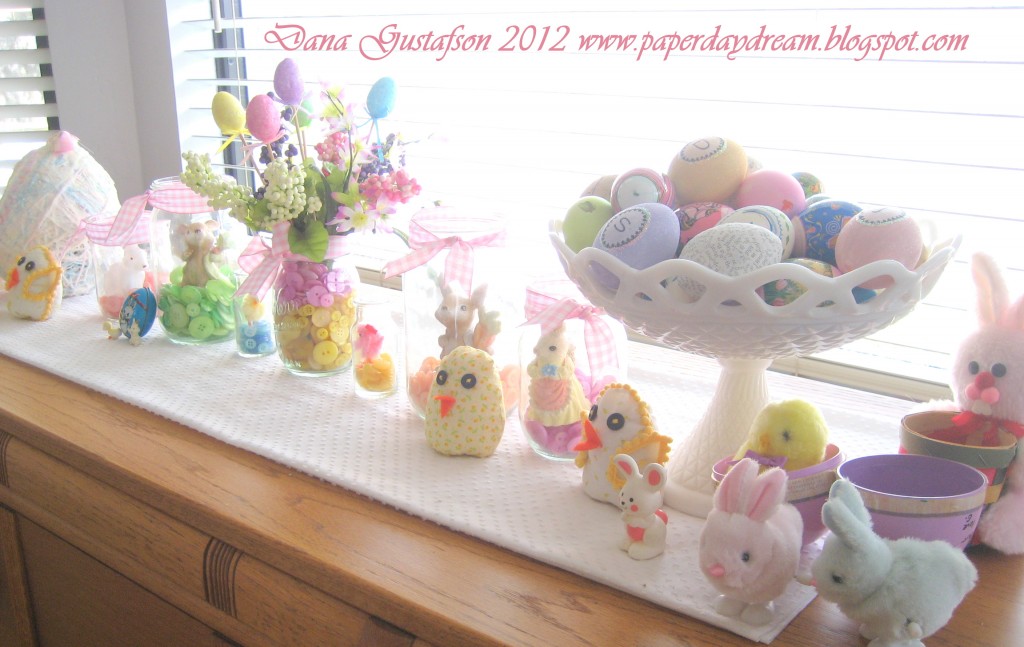 Materials from Buttons Galore and More: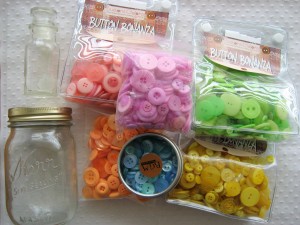 Other items needed:
various glass containers/jars/vases
spring themed collectibles
silk floral picks
pink/white gingham ribbon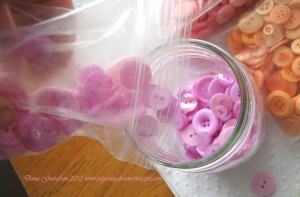 Are you ready for the super complicated directions????  Just kidding, this process is simple.
Partially fill jars with a single color of pastel buttons
Add a figurine to the jar on top of the buttons
Tie a ribbon around the top of the glass jar
Arrange in a pleasing way on your table or display area
Check out the various items I used in my tablescape…
I loved the glass domed effect of the jars on my little treasures and the buttons are just the perfect pretty stage to show them off with!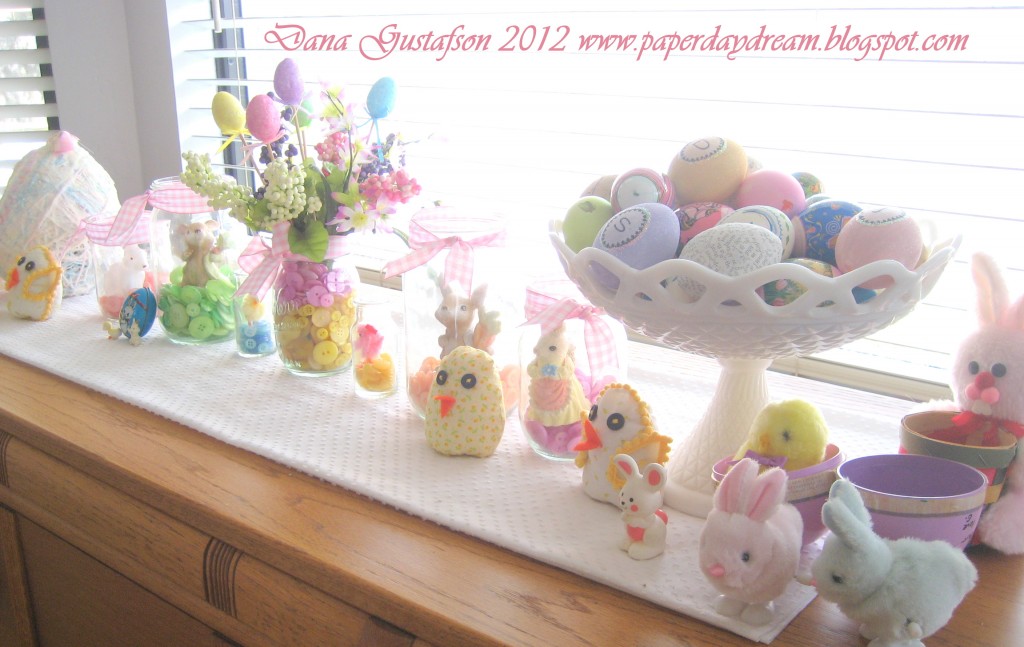 Thank you for hopping by my post today!  I hope it inspires you to put your buttons to work this spring!