I have a hostess gift to share today using Buttons Galore and More buttons and a cute flowerpot die-cut shape. Of course I've included burlap to fit with our monthly theme!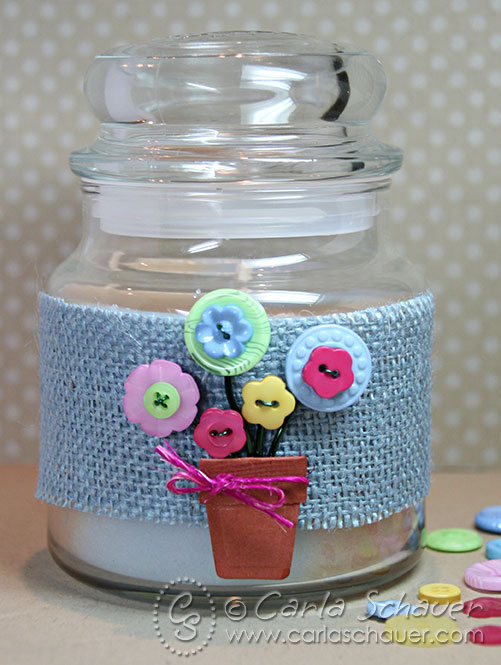 I used the following materials:
Buttons from the Buttons Galore and More Spring Blossom Grab Bag
Nestabilities Flower Pots die from Spellbinders (smallest)
Raspberry Hemp Cording
Terra Cotta textured cardstock
22 gauge and 16 gauge wire (kelly green)
Light blue burlap
Liquid Craft Glue
Double sided tape or adhesive dots
Wire cutters and round-nose pliers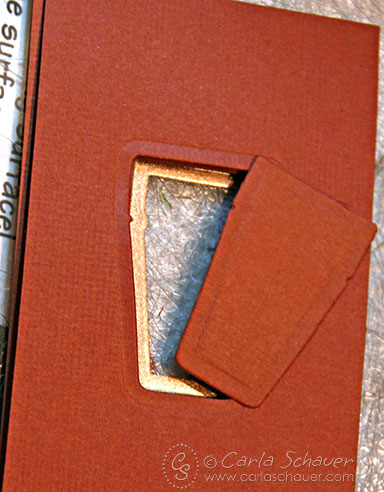 I started by cutting the smallest Flower Pot die from the Terra Cotta cardstock using my die-cut machine. The die embosses the cardstock at the same time as it cuts.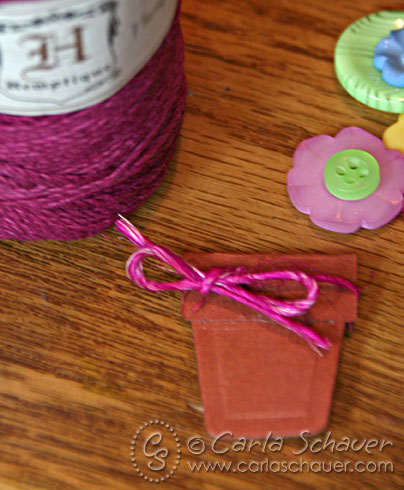 Then I folded over and glued the top part of the die-cut to create the top of the pot, and tied a hemp cording bow. I selected flower-shaped and round buttons with interesting patterns in several colors from the Spring Blossoms Grab Bag for the flowers.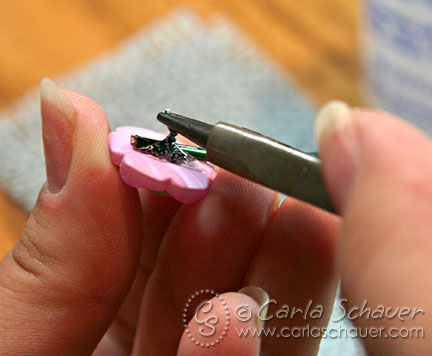 I cut 5 pieces of 16 gauge wire (smaller gauge numbers=thicker wire) to the lengths I wanted for flower stems, then set them aside. I cut 5 pieces of 22 gauge wire and threaded the thin wire through the buttons (connecting stacked buttons), with open ends toward the back of the button. I added a dot of glue to the back of the button, pressed the thick wire stem into the glue, and twisted the thin wire ends together securing the wire stem to the button flower.
Once all my flowers were secured to their stems, I arranged them on a 2″ strip of light blue burlap long enough to wrap around the glass candle jar and glued them in place. Once the flower pot was glued on top of the flower stems, I attached the wrap onto the jar using double sided tape. (Wrap must be removed before using candle, so make sure this adhesive isn't permanent.)
This type of wrap also works well on vases for a fun summer home decor project. I'll be using mine for a game night prize!