My button pumpkins are the perfect fall craft.   They are quick and easy to make plus make a fun little addition to any of your fall decor.  Grab some buttons and lets make some pumpkins.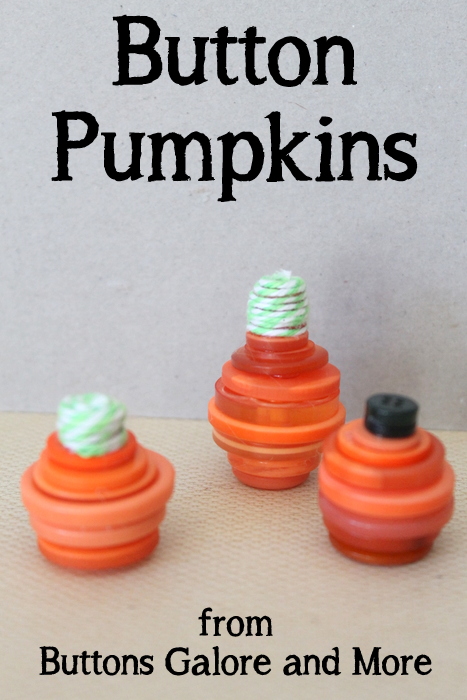 Button Pumpkins Supplies
green twine (if you don't have green buttons)
hot glue
Yes that is it!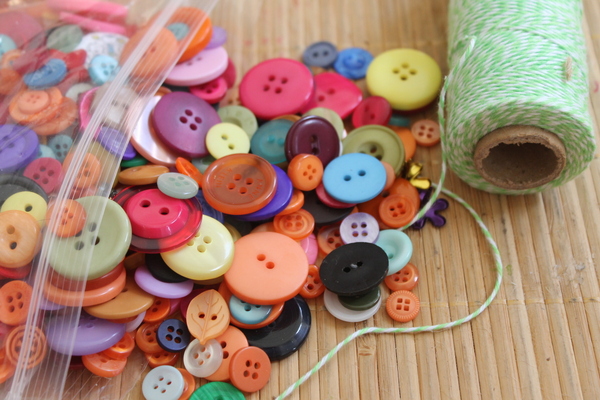 Button Pumpkins Instructions
Sort your orange buttons and find some that are various sizes.  When stacked they should be sphere shaped.  Hot glue the buttons together.
If you have some green buttons, find two mini sized ones that are the same size.  Hot glue those on top.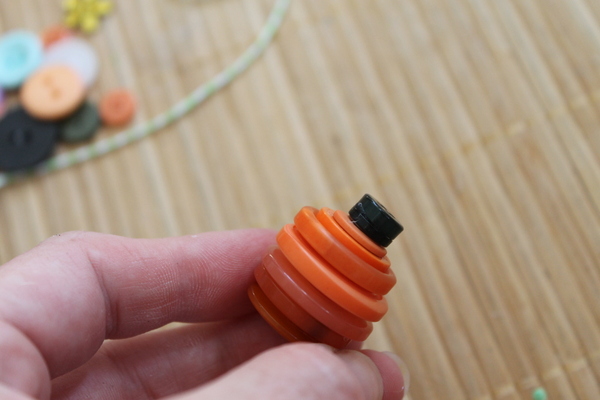 No green buttons?  Hot glue a couple of orange buttons on top that are mini size.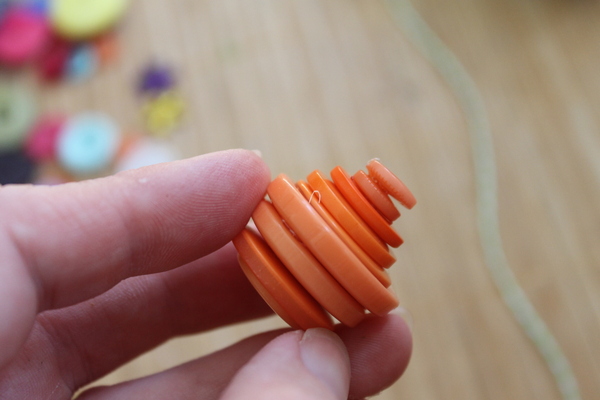 Then use hot glue and the green twine to wrap those two buttons for a stem.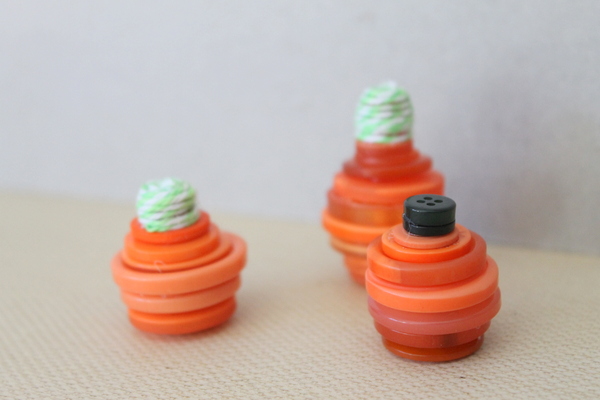 You can have an entire field full of these mini button pumpkins in no time at all.  Use them in your fall decor or to give out as party favors.  This is also a great craft to do with older kids (be careful with the hot glue!).  Who doesn't want some little button pumpkins?