This adorable photo was the inspiration for this "Hello" Scrapbook Layout.
When I sit down to craft, I let the subject be my inspiration. Who wouldn't want to showcase this handsome little fellow on a Scrapbook Layout. Once I have chosen a photo, then I choose the papers and embellishments accordingly. Some find it a little harder to embellish a little boy or more masculine page, buttons are where I ALWAYS turn. They add texture and dimension without being feminine or too distracting.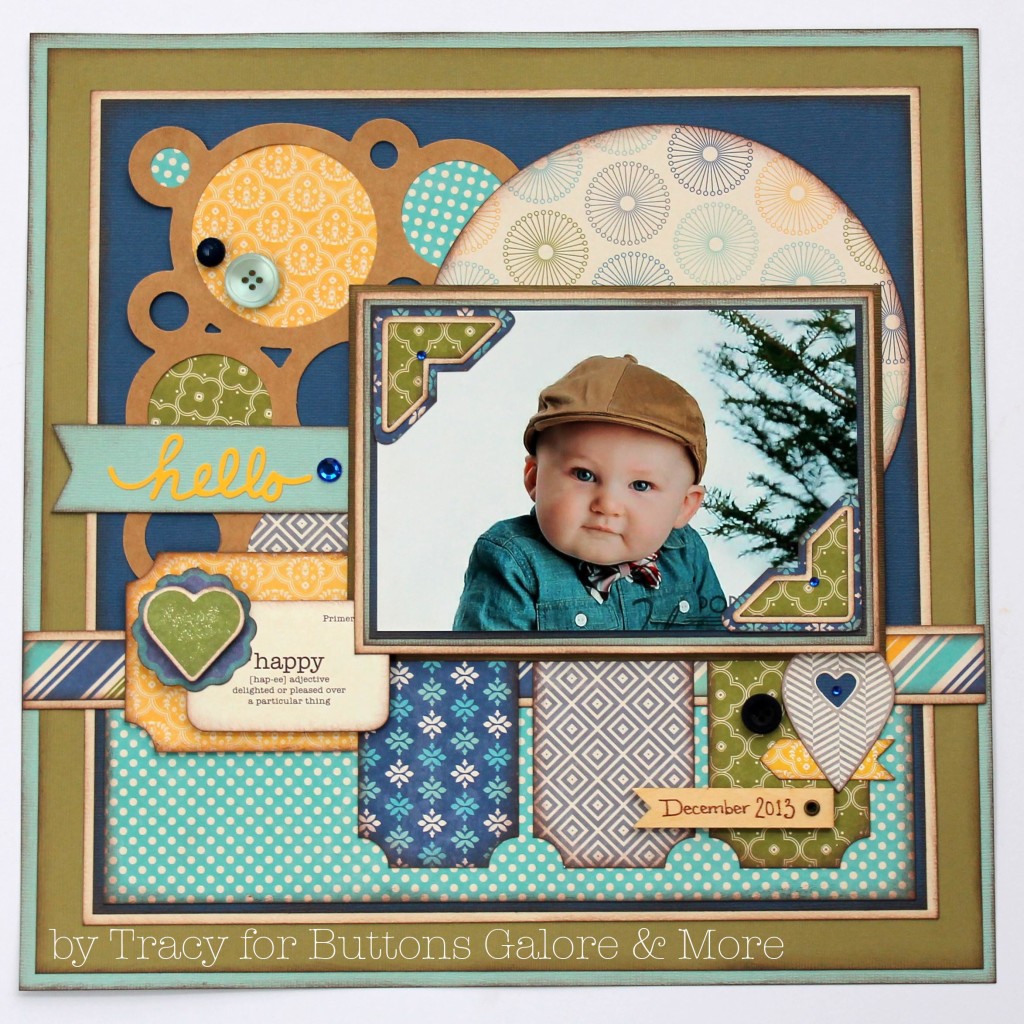 The patterned papers and embellishments are from JilliBean Soup were the perfect match for the photo on this project. The blue buttons from the Nautical button value pack and the bling from Want2Scrap finished it up nicely.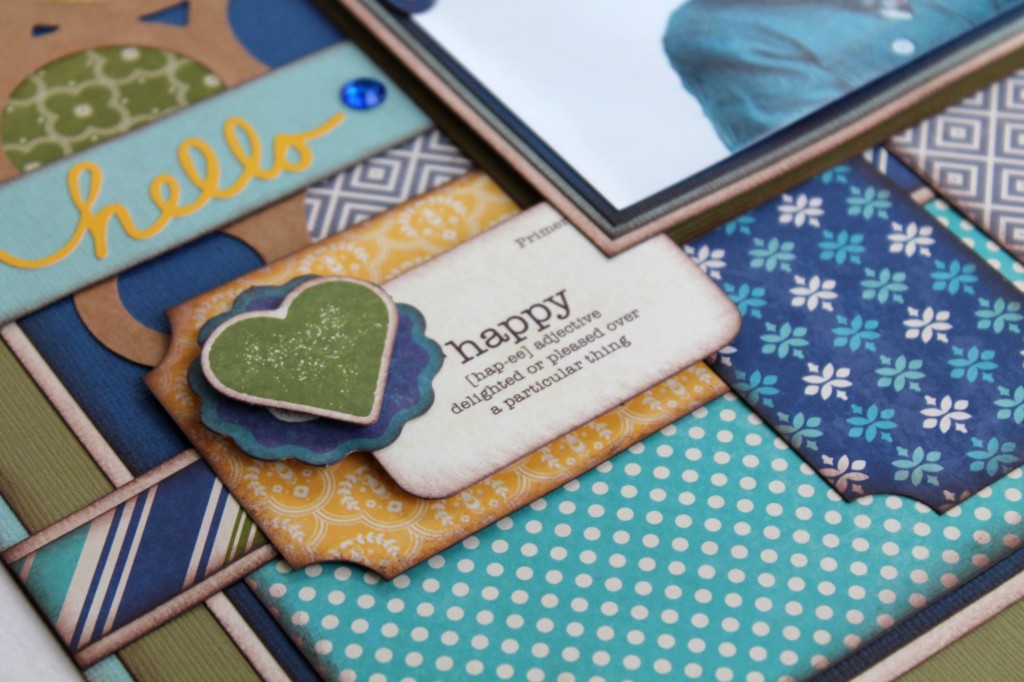 Scrapbook Layout Project Recipe:
Cold Avocado Soup Collection- JilliBean Soup, Paper and Embellishments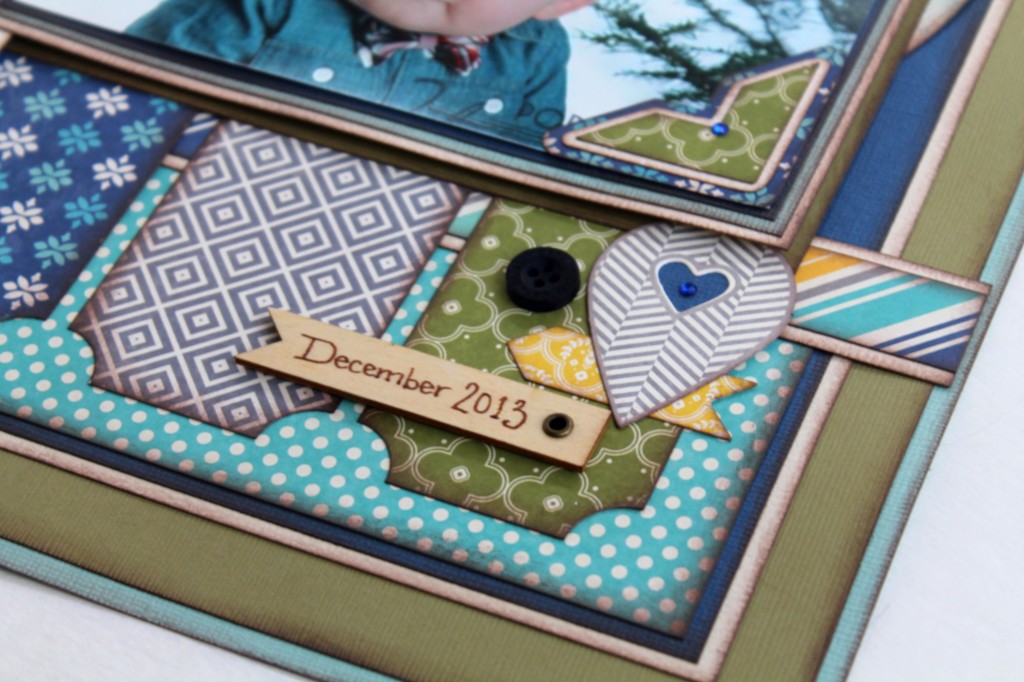 Thank you so much for stopping by to check out my "Hello" Scrapbook Layout. Take a peek at some more of our crafty inspiration while you're here!