It's party time! BGM Creations and Suzann Sladcik Wilson just launched a new line of Button Ring Kits. I love the Kids Ring Kit and decided to design a craft party for my daughter around making button rings. The kits are super economical at $10 a kit (each kit makes 10 rings). You can have a lot of kids over without breaking the bank-especially since the finished rings can also be the party favors.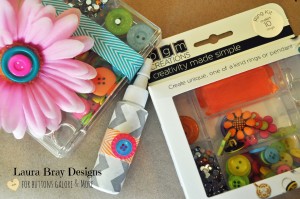 It's pretty simple to get inspired when you pick a button theme for a party. Here are a few ideas to get you started:
Crafting can be messy, so I created workstations for each child. I cut up some craft paper into placemats, doodled on it, and then glued some buttons down. I opened up the ring kit packaging and made the kits match my party by adding silk flowers (with buttons glued in the center) and ribbon to the kits. I transferred glue into smaller size tubes, which makes it easier for little hands to squeeze. Of course, the glue tubes also got a makeover by adding scrapbook paper, ribbon and buttons to them.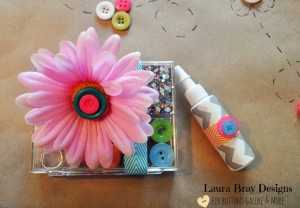 You really don't need to plan much to do at the party except make rings, because the girls love all the combinations they can create. Just make sure you have enough kits on hand for each girl to make more than one ring!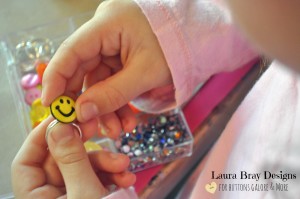 We had cupcakes for a snack (because crafting makes a girl hungry!) I just bought cupcakes at the bakery and then dressed them up for the party. You can create super cute cupcake picks with a lollipop stick, buttons and ribbons.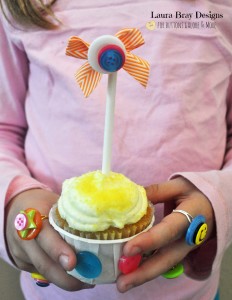 Or just decorate a cupcake wrapper with some buttons. Or do both (more is more around here). We also glued some buttons onto some plastic silverware to add even more button goodness to our party.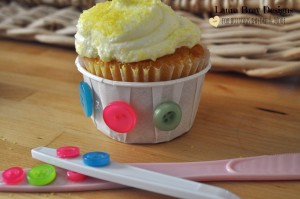 This party is so simple! I didn't even wait until my daughter's birthday to throw it. We just invited a few girls over to have some crafting fun. All the projects here only took me about an hour to get ready, but it looked like I spent days getting ready. The best part? Seeing how happy my daughter was making button rings!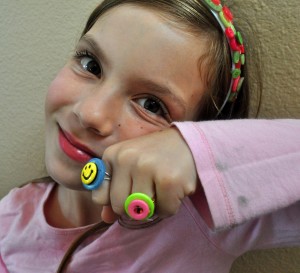 For more crafty lifestyle tips come and visit me on my blog at www.laurabraydesigns.com.