Here is a festive, fun and simple to make PATRIOTIC PICNIC PAIL, great for holding snacks, silverware, candles, etc. and totally useable for Memorial Day, 4th of July and Veterans' Day too!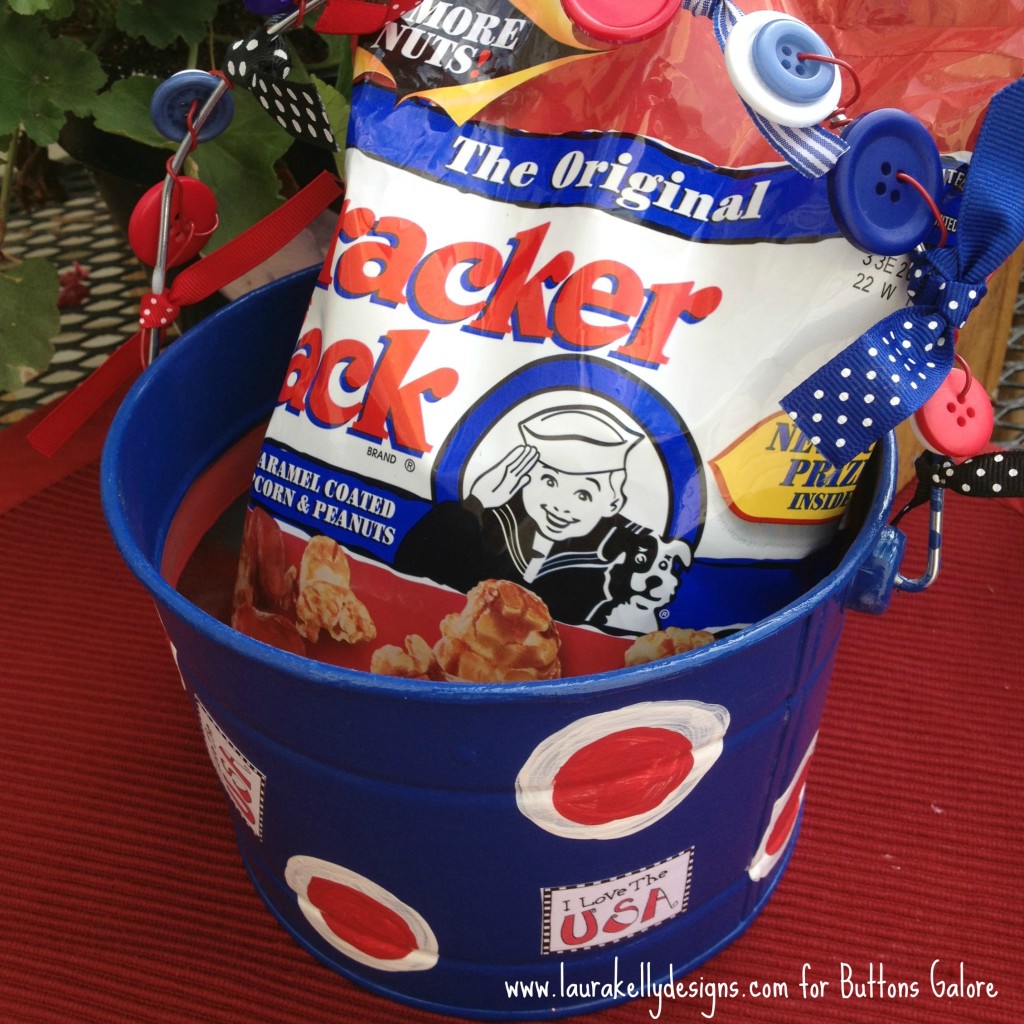 I gathered the products and materials I would need first.  You can get my patriotic mix of buttons from Buttons Galore and save yourself from having to buy all of the colors individually.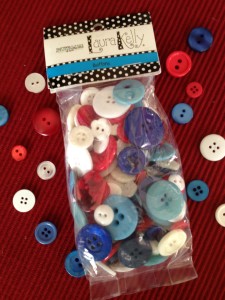 I painted the tin pail with blue paint, applying three coats to get it bright and covered completely.  Then I added polka dots with white, applying two coats.  To complete the painting, I added polka dots inside the white ones with red, again applying two coats.  I also painted inside of the bucket.

When the paint was totally dry, I used decopauge to add a few "I Love the USA" additions.  I printed them out on the computer and cut them first.  My favorite choice here is Matte Collage Pauge from I Love to Create.

To decorate the handle, I added buttons from my Patriotic Mix from Buttons Galore by threading them onto red wire and twisting in onto the handle as I went from one end to the other.  I added a few ribbons tied in knots.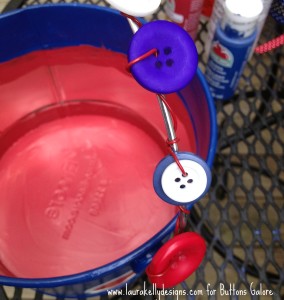 Then I added my favorite red, white and blue packaged snack to complete the project and turn it into a great hostess gift!
Happy Celebrating the USA and Creating with BUTTONS,
Laura